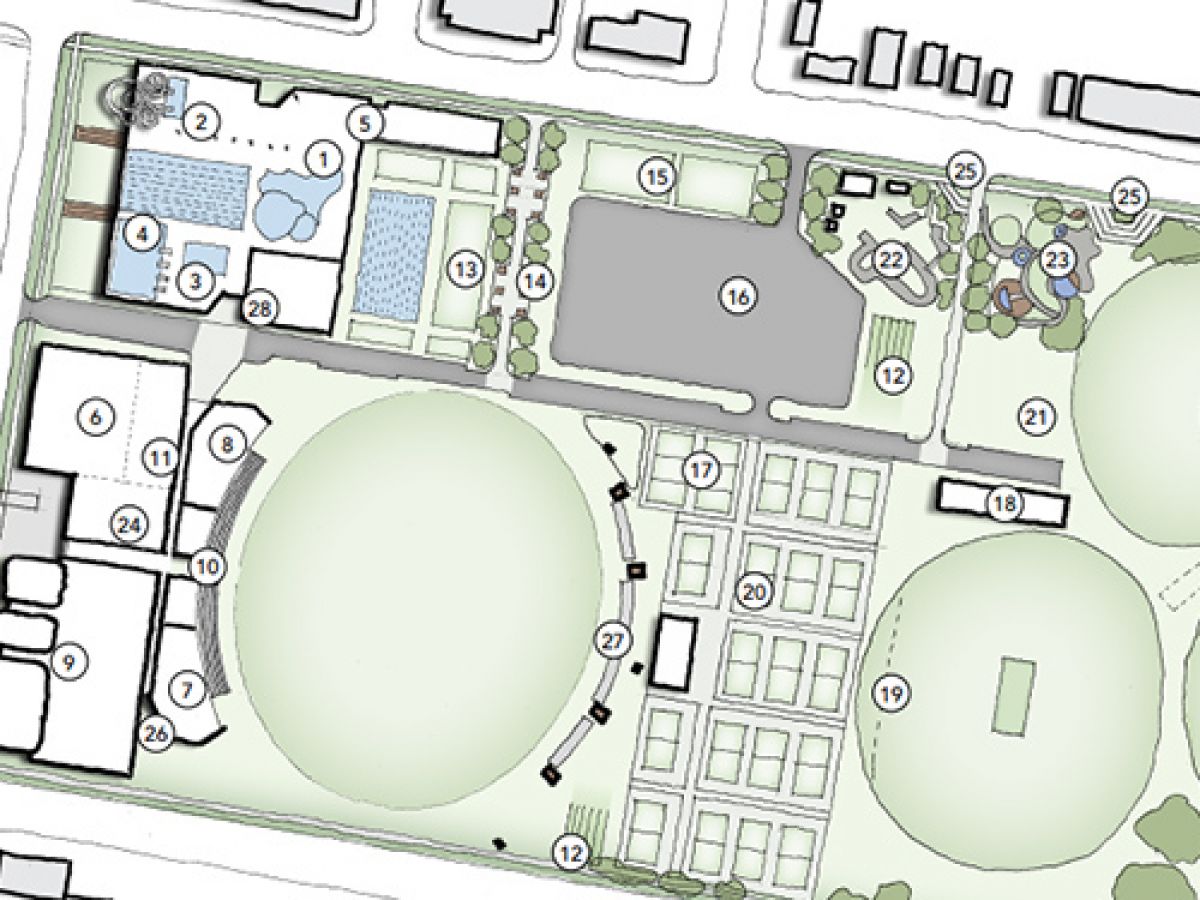 ---
Parks & Recreation
Bolton Park Master Plan sets out strategic vision for regional sports hub
Published: 28 Jun 2019 1:39pm
A long-term vision to grow the Bolton Park precinct into a first class sport hub has been laid out.
A master plan for the sports hub was adopted at the 24 June Council Meeting following community feedback received earlier this year and discussions with stakeholders and sporting groups.
While the total scope of the master plan is $66M worth of projects, each element would be subject to a business case and dependent on community priorities and government funding throughout the 20-year lifespan of the plan.
"The Bolton Park Master Plan strategically lays out how the precinct can continue to grow as a regional sports hub," Acting Strategic Asset Planner (Parks and Recreation) Peter Cook said.
"It showcases the potential of Bolton Park, so if NSW or Federal Government funding becomes available we know what is needed.
"Wagga Wagga was identified by the NSW Government in the draft Regional Sport and Active Recreation Plan for the development of a sports hub and with a population target of 100,000 people, it is important we have a master plan like this that sets out a long-term vision."
The Bolton Park Master Plan has received letters of support from Tennis NSW, AFL NSW, Swimming NSW, Wagga Tigers Australian Rules Football and Netball Club and Committee 4 Wagga.
The master plan covers a range of sport and recreation activities that will benefit the local community, as well as host competitions and events from around the region, state and nation.
Some of the key items included are:
Robertson Oval: New scoreboard, lighting, grandstand, landscaped hill seating, change rooms, hospitality and corporate boxes, a second netball court, indoor cricket training facilities.
Regional Sports Hub: Administration and training facilities.
Jim Elphick Tennis Centre: Redevelopment of courts and new amenities.
Geoff Lawson Oval: Expansion, field and pitch improvements.
Bolton Park amenities: New amenities in a relocated position.
Gymnastics facility: Relocated as part of the Sports Hub.
Oasis Regional Aquatic Centre: 50m indoor pool, splash park and slides.
Car parking: Upgrade current carparks to multi-deck.
Intergradation with PCYC: Allowing for movement between the two facilities.
Events and conferencing: Catering for 2000+ people.
Skate Plaza: Spaces for youth.
Demolition of 40-year-old Bolton Park Stadium.
Croquet: Council will continue to liaise with the club with two options. One option allows croquet to be relocated within the Bolton Park Precinct and the other allows for croquet to be relocated off site.
Planning for recreational developments in other areas of the city are identified in separate Master Plans and the Recreation Open Space and Community Strategy 2040.