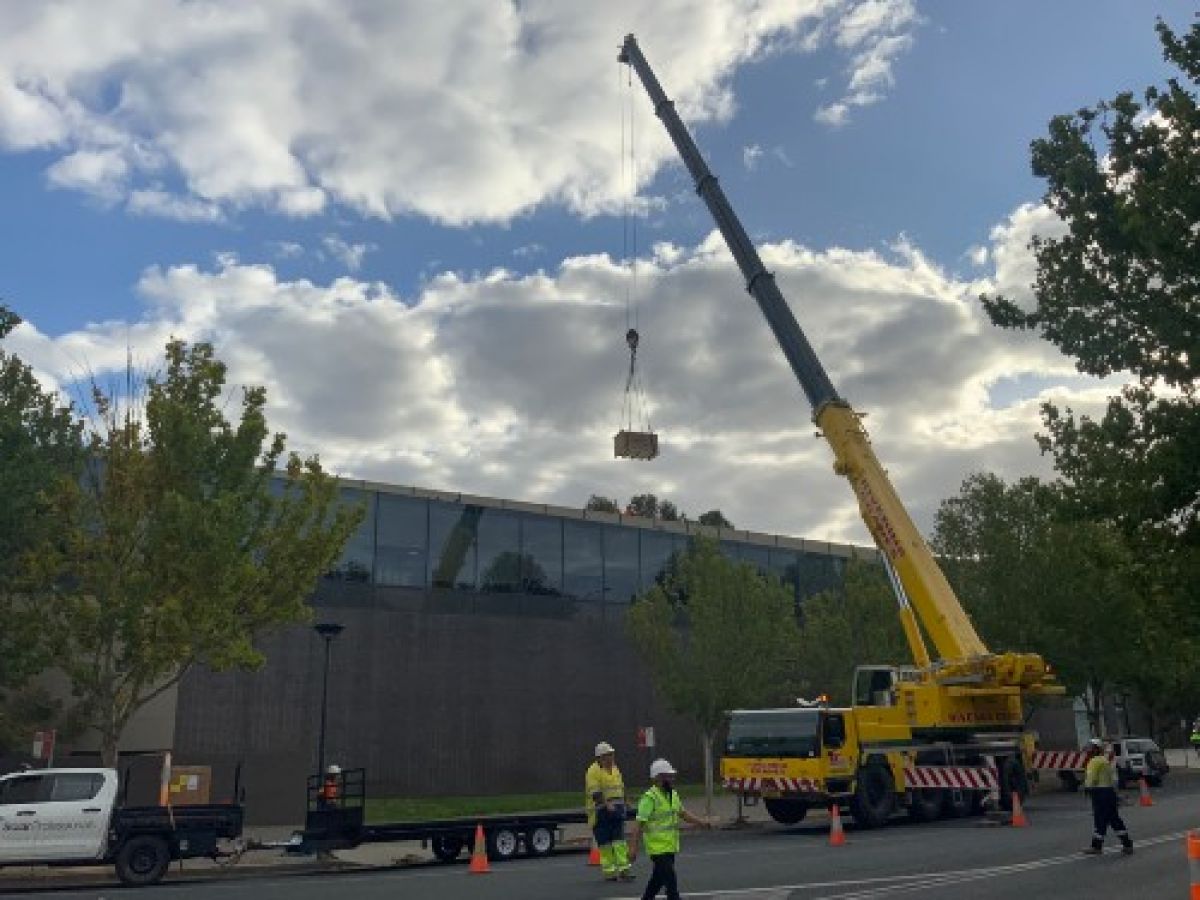 ---
Environment
Civic Centre solar project underway
Published: 24 Apr 2020 1:44pm
Installation of a new solar system on Wagga Wagga's Civic Centre started this week with the first of more than 300 panels lifted on to the building's roof.
A 100-tonne mobile crane was used to do the heavy lifting as Wagga Wagga City Council's $360,000 Energy Savings Project entered its second phase.
The works at the Civic Centre follow the recent installation of a 30kW system at the Livestock Marketing Centre at Bomen to assist in the supply of energy to the facility's pump house.
The Civic Centre installation is much larger. It is a 100kW system generated by 302 panels which are expected to be installed and commissioned by the end of next week, weather permitting.
The system will provide supplementary power to the Civic Centre to help reduce mains electricity usage and carbon emissions.
The solar project support Council's recent project to replace lighting in the Civic precinct with energy-efficient LEDs.
Local business the Solar Professionals was awarded the contract for the project at Council's 25 November Ordinary Meeting last year.