---
Environment
A beautiful place to be: students explore the city's wetland
Published: 10 Dec 2020 2:07pm
Local students flocked to Marrambidya Wetland as excursions, originally put on hold due to the pandemic, were back on the agenda before the end of the school year.
More than 180 students from Lutheran School Wagga Wagga, Henschke Primary School and Turvey Park Public School visited the wetland to enjoy the sights and sounds of nature during spring.
Students spotted wetland birds including Black-winged Stilts, White-necked Herons, Australasian Darter, Pelicans, and even a few pairs of Australian Wood Ducks with their baby chicks, with some students treated to a sunbaking display by Eastern long-necked turtles.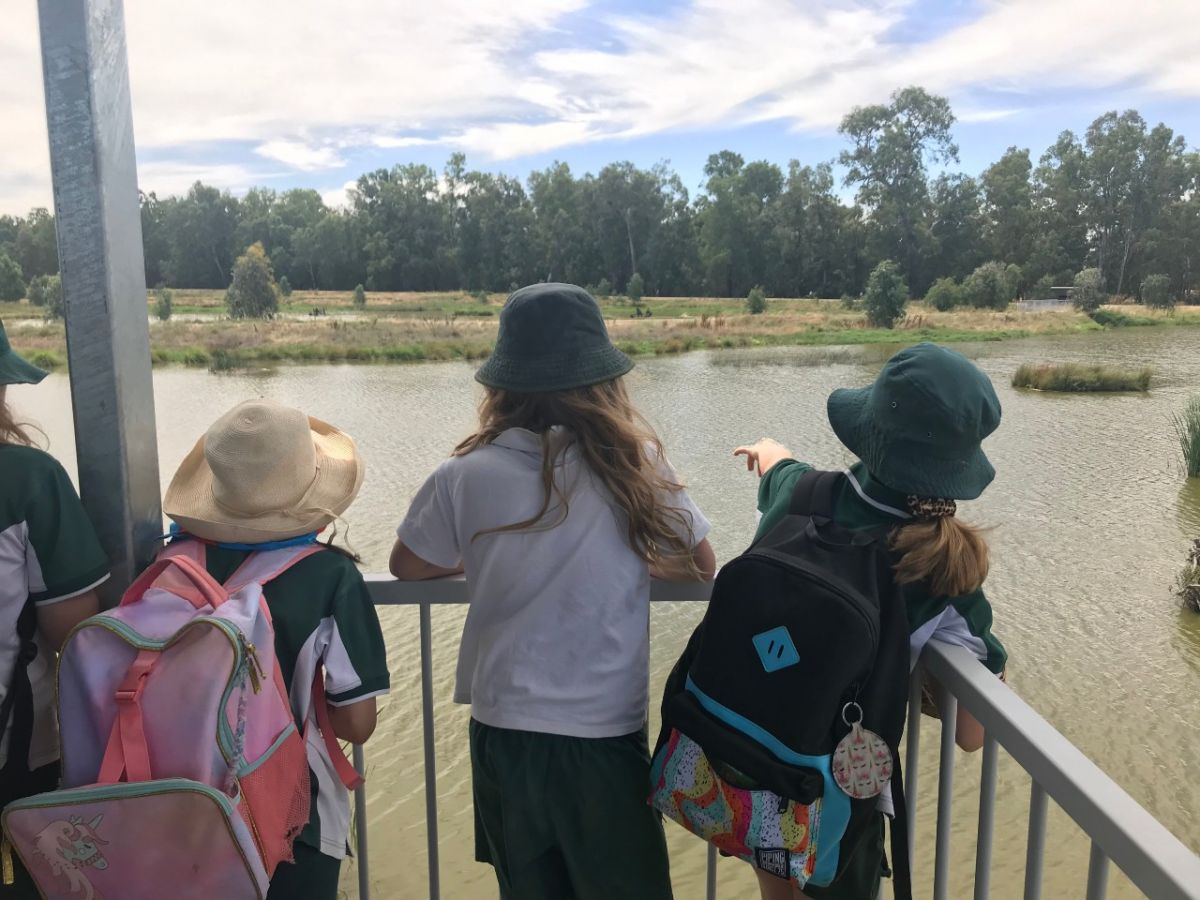 Environmental Education Officer Alice Kent said the Marrambidya Wetland is a space where students can get up close and personal with the natural environment and, in doing so, develop a deeper connection with it.
"We want to get our kids into nature and experience it," Ms Kent said.
"It's from there we hope they will foster a curiosity about it and build their knowledge and skills in order to help protect it in the future."
Improving mental health outcomes
Ms Kent said the documented association between increased time in nature and positive mental health outcomes was a great reason to encourage young people to spend more time outdoors.
"Nature can be confronting to some, especially as, over the last few decades, we've been spending less and less time in it as a society," Ms Kent said.
"These excursions offer children a bit of an introduction and invitation to get back to nature, and see what a beautiful place it is to be."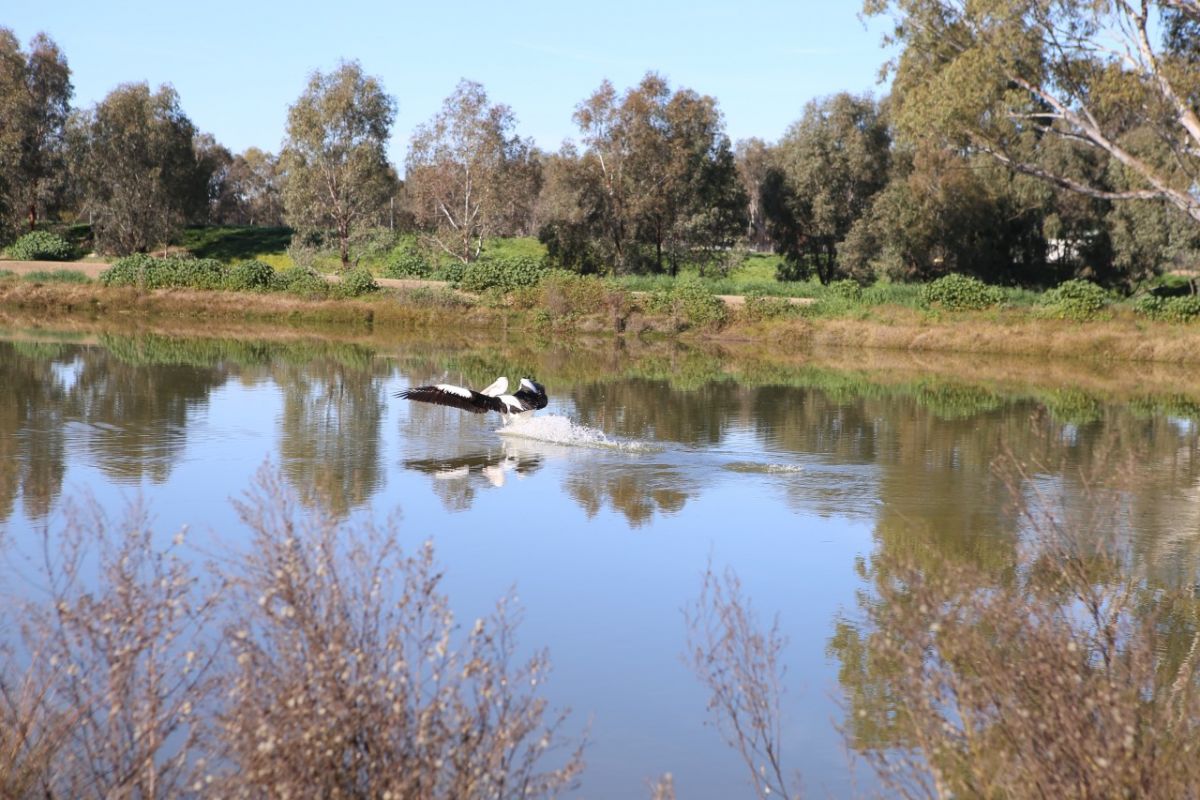 Springtime viewing
Ms Kent said spring is an ideal time to see wildlife at the wetland, with many birds visiting or rearing their young.
"The children aren't seeing the birds in books – they're seeing them right there in front of them and they can have a go at trying to identify them," Ms Kent said.
"It's especially fun when we can spot baby birds.
"We get many students visiting the wetland for the first time and it's so exciting to hear that they want to bring their friends and family back."
Free workshops
Wagga Wagga City Council offers schools free workshops through the School Sustainability Session program which aims to engage students in local environmental challenges including biodiversity, water conservation, urban salinity and habitat protection.
Find out more about Marrambidya Wetland.