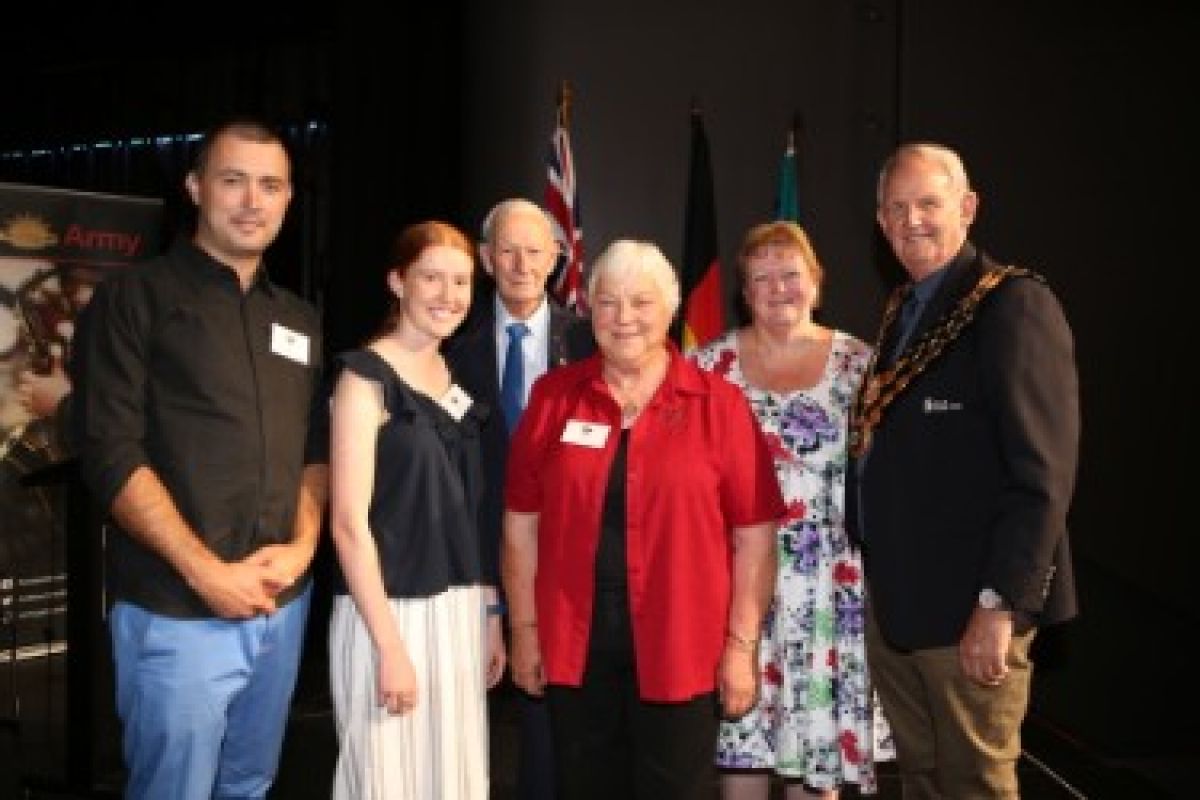 ---
Arts & Culture
Australia Day 2020 award winners announced
Published: 29 Jan 2020 2:59pm
Five outstanding Wagga Wagga residents were honoured for their community contributions at the city's 2020 Australia Day Awards held at the Civic Theatre tonight (24 January 2020).
Citizen of the Year was awarded to Lynne Graham for outstanding service to the community, recognising her dedication and hard work at the Community Kitchen and also the establishment of CareVan Wagga.
CareVan provides meal services to those in need across Wagga's outlying suburbs.
Meghan Graham, 17, was named Young Citizen of the Year for her community work at various organisations and events including the Baptist Church Community Kitchen, Kurrajong Race Day, Daffodil Day and RESPECT Day.
Meghan is a student at The Riverina Anglican College.
The 2020 Walk of Honour inductee is John Mason who is known for his tireless volunteer work in trying to help people.
John is an active member of South Wagga Rotary Club and Wagga Wagga Men's Shed.
A new award introduced this year was the Environmental Citizen of the Year, with Ben Holt named the inaugural recipient.
Ben is a passionate educator who wants to work with the community to focus on the environment in the local area.
Geoffrey Jacobson has been recognised for his contribution to local sport, being named the recipient of the Ted Ryder Memorial Sports Award.
He has been involved in volleyball, rugby league and Australian football, in various capacities, over a number of years.
The award recipients for this year are:
Citizen of the Year – Lynne Graham
Young Citizen of the Year – Meghan Graham
Environmental Citizen of the Year – Ben Holt
Ted Ryder Sports Memorial – Geoffrey Jacobson
Walk of Honour – John Mason
Image: Award winners with Wagga Mayor Cr Greg Conkey OAM (from left) Ben Holt, Meghan Graham, John Mason, Lynne Graham and Louise Jacobson who accepted the award on behalf of her husband Geoffrey.