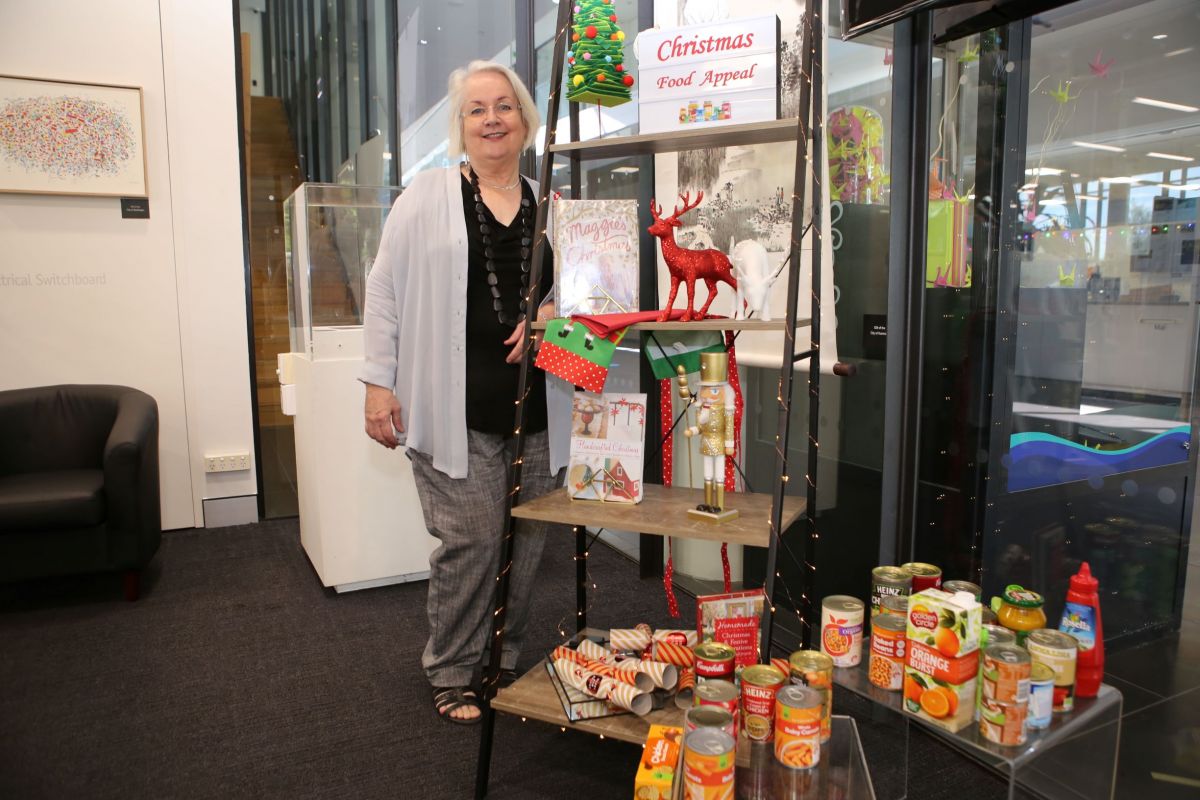 ---
Community
The gift of giving: Wagga Wagga City Library Christmas Food Appeal kicks off
Published: 27 Nov 2020 10:36am
Residents are being encouraged to get into the spirit of giving and support Wagga Wagga City Library's annual Christmas Food Appeal over the coming month.
The appeal was launched on Tuesday 24 November and runs until Thursday 24 December, and this year, it looks a little bit different.
Manager Library Services Claire Campbell said for the past 20-plus years, this program has been known as Food for Fines, giving people the chance to get rid of their library fines while helping the community.
"From 1 July this year, the library stopped having fines for overdue returns but we're still having our Christmas Food Appeal," Ms Campbell said.
"We would really like members of the community when they're coming to the library to bring along some non-perishable food that we can give to the Salvation Army.
"It's not so much about Christmas food, it's more about those staples you keep in the pantry that can be distributed across the year as people need it."
A drop off point for donations has been set up just inside the entrance to the library.
While the incentive of clearing fines is no longer there, Ms Campbell said the library would still love people to be part of the Christmas Food Appeal.
"We have a long history of people donating large amounts of food and the Salvos have always been very pleased to receive it," Ms Campbell said.
"We look forward to packing up all those boxes of cans, pasta and rice to give to the people who really need it."
---
With school holidays approaching, Ms Campbell said the library will be providing plenty of ways for people of all ages to keep entertained. Coming soon is Beanstack, a new online service that allows readers to participate in reading challenges tailored to age, interests and reading level.
Participants can log reading hours, achieve milestone and activity badges, write reviews and more! There might even be some great prizes up for grabs. Keep your eye out for more information from 1 December.
"The library's also a great place to get reading material to enjoy when you're just relaxing beside a pool or in a cool spot inside, or going on a long car trip," Ms Campbell said.
"You can borrow 30 items per card, and also download ebooks, audio books and magazines from the eLibrary and stock up for the summer break."
The library will be closed from 4pm on Christmas Eve until Monday 4 January 2021, but the e-Library will remain open across the holiday period.
Access the eLibrary at rrl.nsw.gov.au/elibrary