---
Community
Get 'fire ready' this weekend
Published: 18 Sep 2020 11:00am
Following the devastating 2019/20 bushfire season, communities are being encouraged to know more about getting ready in the lead up to the 2020/21 season.
To support early planning and preparation, NSW Rural Fire Service is once again hosting its annual Get Ready Weekend on Saturday and Sunday, 19-20 September, in person and online.
Mayor of the City of Wagga Wagga Councillor Greg Conkey OAM said the 2019/20 bushfire season was the most devastating bushfire season in the State's history.
"It was a stark reminder of the danger of fire. It was also a reminder of the importance of being prepared and having a plan," Cr Conkey said.
"We've also seen other emergency events, including home fires, floods, storms, heatwaves and power outages, impacting large areas of NSW in quick succession.
"Council is encouraging families, friends and neighbours to use the Get Ready Weekend to prepare for bushfire season and to start a broader conversation about being aware of and prepared for all hazards."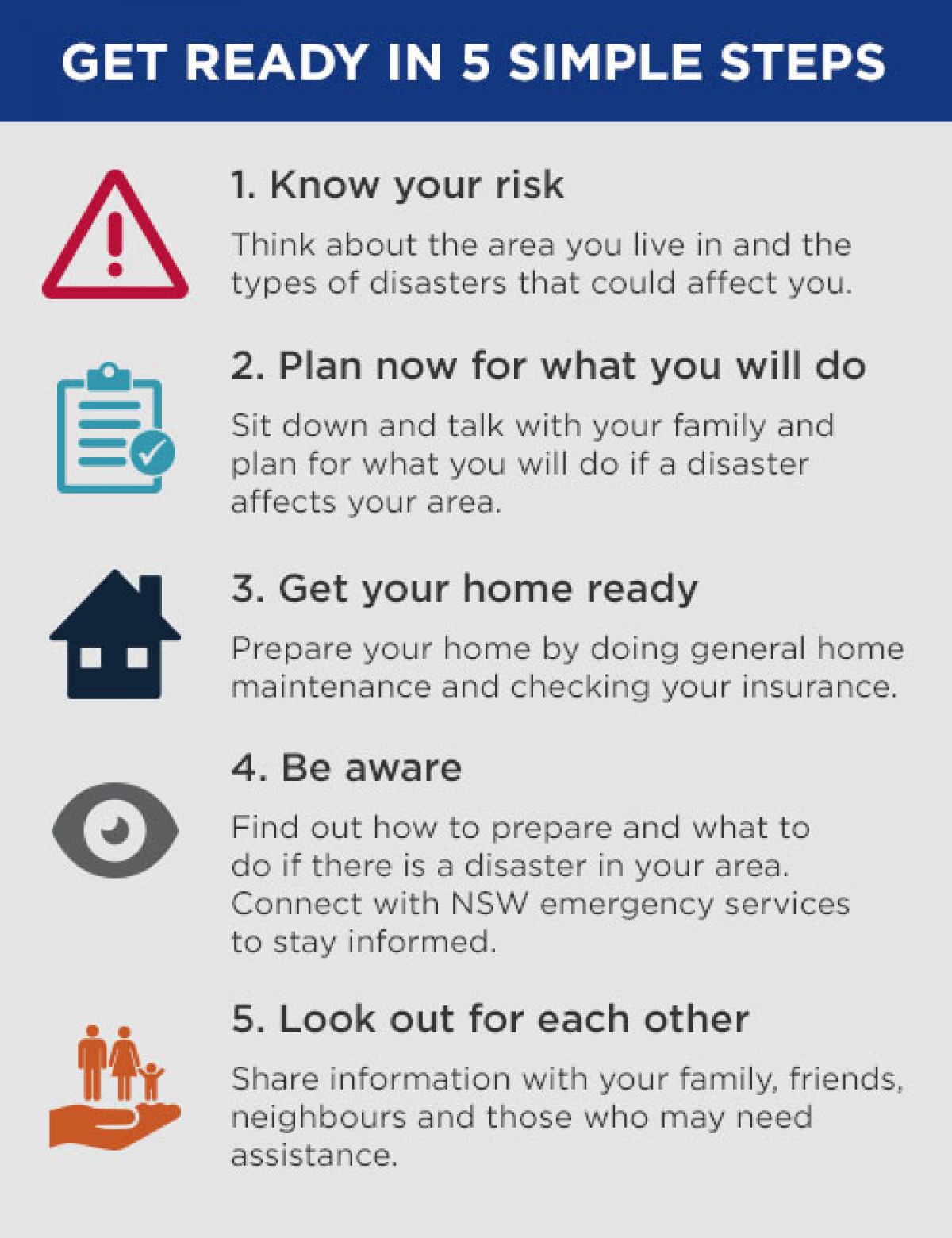 You can chat with members of the Lake Albert Rural Fire Brigade at Lake Village Shopping Centre on Saturday 26 September 2020, from 8am to 5pm.
For more information, visit the NSW RFS website.