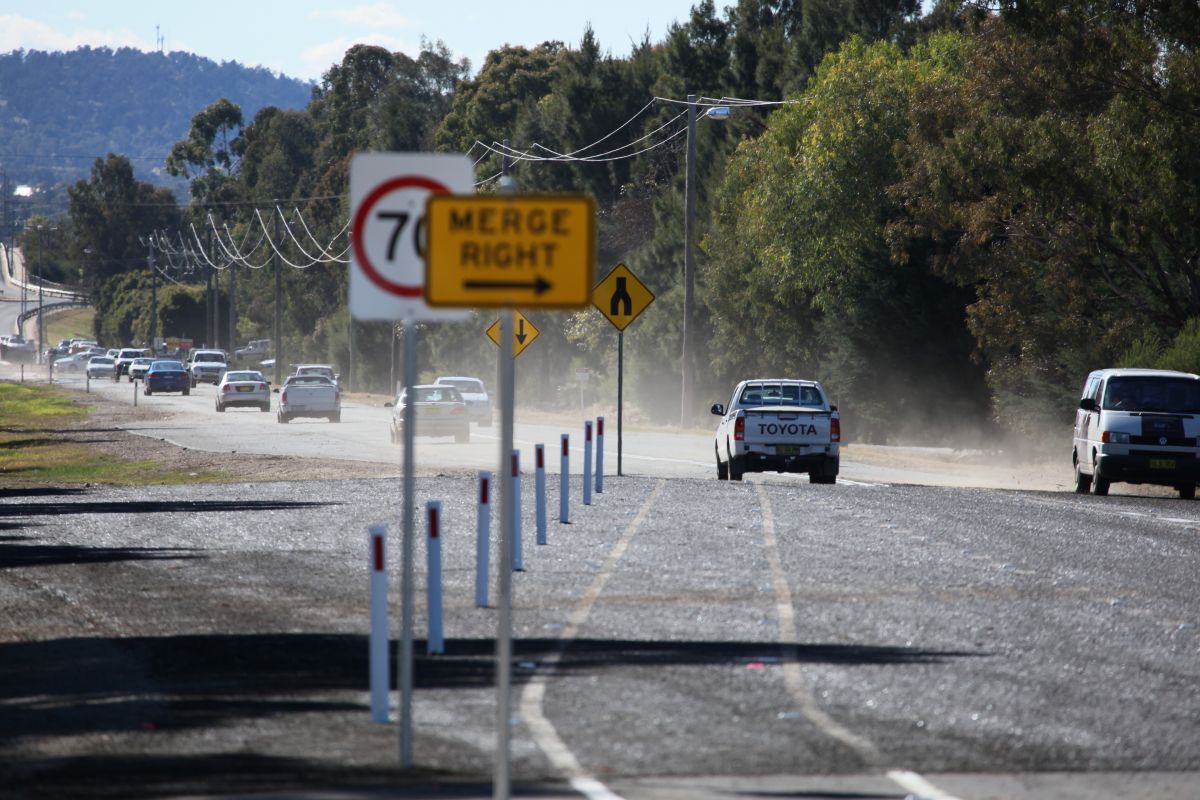 ---
Projects & Works
Roads transfer to lead to more maintenance funding
Published: 18 Sep 2020 11:35am
Wagga Wagga City Council is seeking to take advantage of the State Government's pre-election commitment to reclaim up to 15,000km of Regional Roads.
Council is nominating just over 20km of high volume heavy vehicle trafficked roads to transfer to the State with the aim of seeing increased funding for their maintenance and repair.
The government is also providing an opportunity for Council to reclassify any of its roads to better reflect their significance in the regional transport network and therefore better utilise the State Government contributions that it receives towards their maintenance and repair.
Council's Director Operations Warren Faulkner said it was an opportunity for councils to work with an independent panel to convince the State Government to reshape the hierarchy of roads within and around Wagga Wagga for the medium to long term benefit of everyone.
"This provides potential improvements to Council's financial sustainability as the asset expenses are taken off our books as well as the likelihood of roads of regional significance being funded better," Mr Faulkner said.
"We will submit a number of roads for consideration, mainly those arterial roads that currently carry high volumes of heavy traffic and are anticipated to carry more heavy vehicles into the future, such as Byrnes and Merino roads at Bomen and Pearson Street in west Wagga.
"Having these roads classified as 'Regional or State Roads' means improved funding from a different source … the burden will not be solely carried by Council and therefore it is an indirect benefit for the ratepayers."
Council endorsed a list of nominated roads being submitted for reclassification to the independent panel as part of the NSW Government's Regional Road Transfer and Road Classification Review project at its 14 September Ordinary Meeting.
Council is seeking to transfer/reclassify the following roads:
Transfer to a State Road
MR384 Tumbarumba Road from the north bound access to the Hume Highway to the boundary with the Greater Hume Shire Council
Reclassification to a Regional Road
Holbrook Road from Bourke Street to Red Hill Road
Glenfield Road from Red Hill Road to Urana Street
Pearson Street from Urana Street to the Sturt Highway
Byrnes Road from Merino Road to the boundary with Junee Shire Council
Reclassification to a Local Road
Bourke Street from Holbrook Road to the railway crossing
Docker Street from the railway crossing to the Sturt Highway
Reclassification to a Regional Road and transfer to a State Road
Eunony Bridge Road from the Sturt Highway to Oura Road
Byrnes Road from Oura Road to Merino Road
Merino Road from Byrnes Road to the Olympic Highway