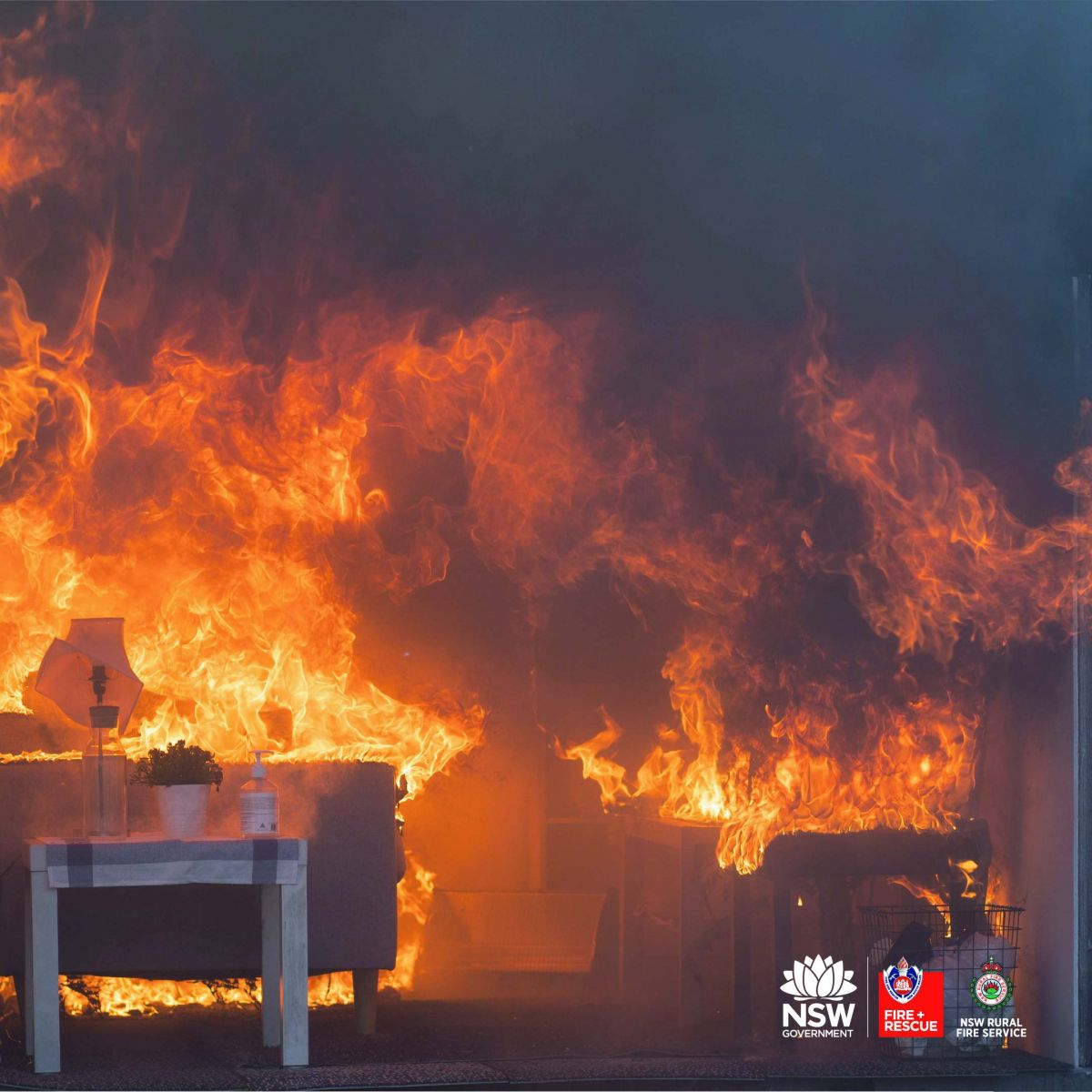 ---
Community
Council supports fire safety campaign
Published: 20 Aug 2021 7:46am
The last few weeks of winter leading into the warmer months of the year is no time to become complacent about fire, according to Fire and Rescue New South Wales (FRNSW).
Wagga Wagga City Council is supporting FRNSW's winter campaign to ensure residents stay on alert in August which is traditionally a danger period, particularly during stay at home orders due to the pandemic.
"We typically see a spike in incidents in August," FRNSW Media, Communications and Engagement team's Alison Dunford said.
"Winter is a critical time for us at FRNSW due to increases in home fires, fire-related fatalities, and injuries.
"As residents spend more time at home than ever before due to COVID-19 restrictions, FRNSW is anticipating the number of preventable home fires may increase this month."
With restricted ability to undertake face-to-face home safety checks, FRNSW is encouraging residents to complete a DIY home fire safety check to keep their home and loved ones safe.
FRNSW is stepping up its campaign to raise awareness in the community about the simple things people can do in their homes to help reduce the risk of fire.
Here some tips which may help:
Check you have a working smoke alarm. Use a broom to click the test button of your smoke alarm, if you do not hear an alarm sound, you will need to replace the battery or replace the alarm.
Create an Home Fire Escape Plan and practise it with those in your home.
Keep looking when cooking
Don't overload power boards
Keep everything a metre from the heater
Never use wheat bags to warm your bed
Check electric blankets for frayed cords and other damage
Don't use outdoor heating and cooking equipment inside the home as it can be fatal
Most importantly, if a fire does occur, get out, stay out and call Triple Zero (000).
Most importantly, if a fire does occur, get out, stay out and call Triple Zero (000).
For more tips on keeping fire safe this winter visit fire.nsw.gov.au/winter.