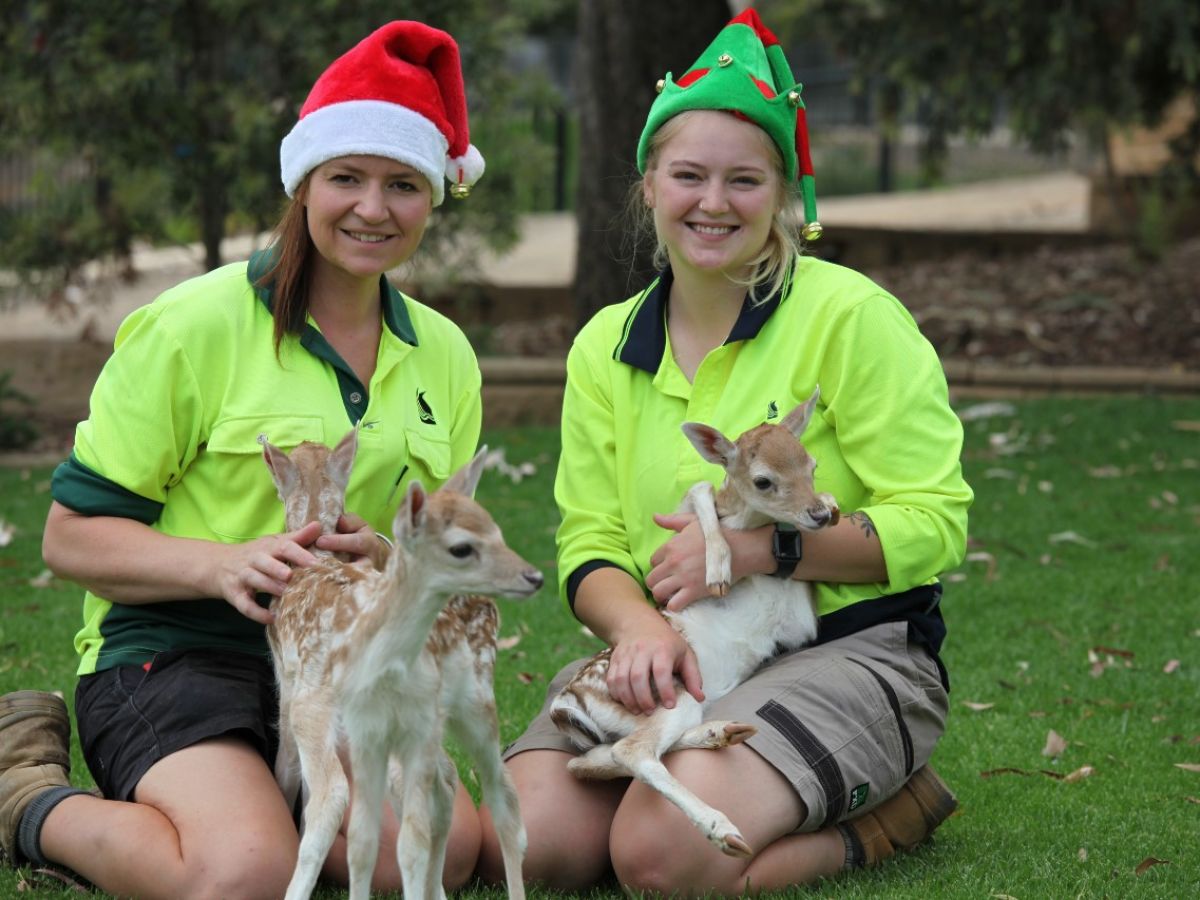 ---
Parks & Recreation
Christmas wishes come true at the zoo
Published: 16 Dec 2021 8:27am
It's beginning to look a lot like Christmas at Wagga Wagga's Zoo and Aviary.
Three baby fallow deer are new additions at the zoo and brought smiles and much adoration to many children (and big kids) who visited the popular facility this week.
The zoo is now open 7 days a week through the Christmas / New Year period and summer school holidays, but will be closed on Christmas Day.
The week-old fawn – named Winter, Autumn and Loki – delighted visitors who had the opportunity to get up close and pat the trio during feeding time.
There is an opportunity to experience the deer being fed at 10am and 2pm, Monday to Friday.
---
Find out more about the Zoo & Aviary
---
Zoo curator Wendy McNamara said the young ones will be on show for about half an hour during each session, depending on how well they cope with the attention.
"We are hand raising them so they are already quite familiar with human contact and there should be an opportunity for the children to get close and see them being fed from the bottle," Ms McNamara said.
"We're asking visitors to be patient and understand they are babies and sometimes things can get a bit overwhelming … so we're taking each visiting session at a time, and hopefully everyone gets a chance to experience these amazing animals who we're delighted to have here at the zoo.
"We've only been doing this for a few days and the children have been very excited to see deer leading up to Christmas … there's a great festive feel here at the zoo at the moment."
Image: Christmas wishes came true at the Wagga Wagga Zoo & Aviary this week when three baby deer delighted visitors to the facility. Council's zoo curator Wendy McNamara (left) and zoo keeper Brooke Caines spent some time with the youngsters as they settled into their new home.