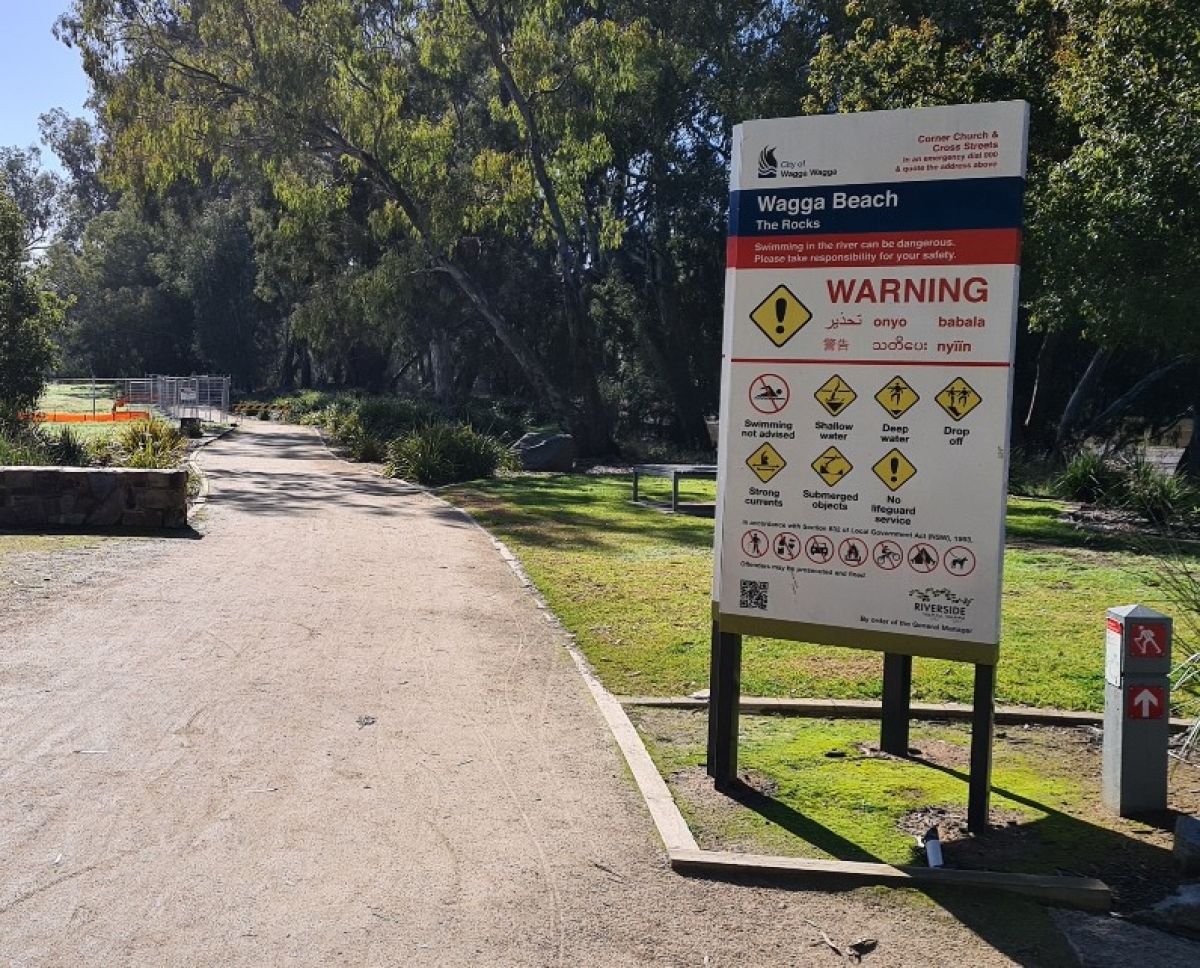 ---
Parks & Recreation
Community urged to stay safe around water
Published: 02 Dec 2021 1:23pm
The first days of summer have delivered their promise of warmer weather and prompted a timely reminder from Wagga Wagga City Council and Royal Life Saving NSW to stay safe around water.
Heavy and constant rainfall in recent weeks has seen inflows impact the region with popular destinations such as Wagga Wagga Beach, Wiradjuri Reserve and Oura Reserve experiencing minor flooding.
Council's Strategic Asset Planner Ben Creighton said it was important to remind the community to be vigilant at this time and to listen to the advice of water safety experts.
"The message from Royal Life Saving NSW is quite clear and we ask people to not swim in the river or use it for recreational purposes at this time while the threat of more flooding persists," Mr Creighton said.
"We have often promoted our Respect the River campaign and it is again timely to remind the community that the river can be a dangerous environment for recreational activity.
"There are always many hidden dangers in a river as well as cold and fast flowing water, so those risks have increased enormously in recent weeks as we experience swollen waterways.
"It is an ever-changing environment and greater awareness is crucial. This is also relevant when around any water location – at the pool, the beach, dams, creeks and lakes.
"The hot weather always makes the river a great place to enjoy and relax, but we urge the community to be prepared, to look out for each other, listen to any advice and warnings, and stay safe."
RLSNSW Riverina Manager Michael Dasey endorsed the Respect the River message and reinforced the importance of keeping clear of flood water.
"If it's flooded, forget it … that's a pretty clear and simple message and we urge the community to listen to this advice," Mr Dasey said.
"Taking care and taking preventative measures to avoid an incident when swimming, boating or fishing is one of the best approaches to staying safe around the water this summer … and always keep watch on children.
"Learning CPR and doing a first aid course might also be a consideration – these skills could one day help you save a life."
More information can be found at RLSNSW website at drowningprevention.org.au and wagga.nsw.gov.au/riversafety