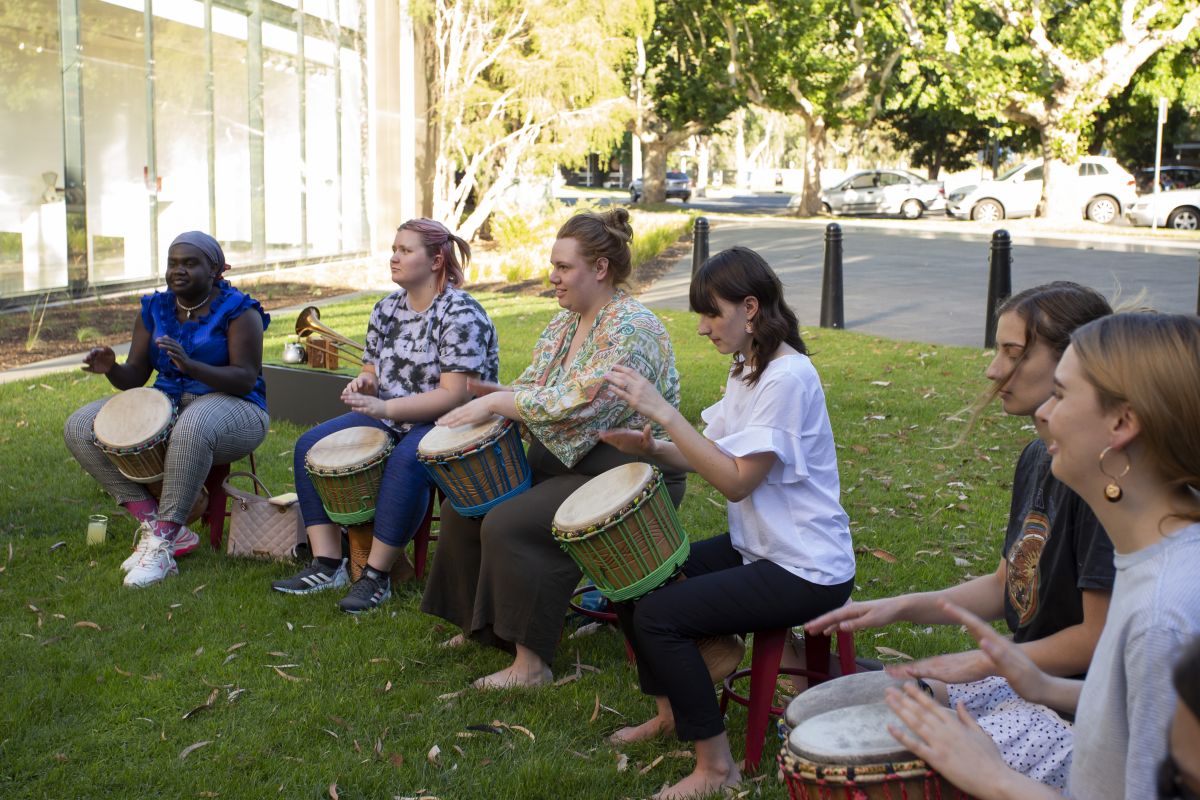 ---
Arts & Culture
'Late Night at the Gallery' with city's young creatives
Published: 15 Jan 2021 2:09pm
The Wagga Wagga community is being encouraged to support the city's young creatives while enjoying an evening of art, music and good times at Late Night at the Gallery at the end of this month.
The event is a youth-led initiative presented by the Gallery's Young Creative Collective and will run from 6.30pm-9.00pm on Friday 29 January.
Art Gallery Director Lee-Anne Hall said Late Night at the Gallery is the first event the Collective will be leading since it was formed in the wake of the Big Draw program that was presented in November 2020.
"We had three Big Draw sessions encouraging the participation of local young creatives aged between 16 and 26 which were very successful," Ms Hall said.
"The main audience was senior school students, TAFE and University students who are ready and poised to pursue and develop their creative and leadership opportunities here at the Gallery.
"We wanted to engage with and encourage young people to get involved in making the decisions in shaping future workshops and creative events at the Gallery and to develop creativity, creative thinking and leadership.
"We've got a fantastic team working here at the Gallery to support and mentor these young people in those leadership and creative roles."
The initiative is now bearing fruit in the form of the Young Creative Collective's first event for 2021 - Late Night at the Gallery.
"We'll have an African drumming workshop outside at the lower ground entrance to the Gallery, as well as other performance artists and creative stations for people to interact with," Ms Hall said.
"DJ Layla Bayco will be presenting a 'silent disco' in one of the gallery spaces as part of the new Art Factory exhibition, 5 Years, which officially opens on Saturday 30 January.
"And DJ Engelbert and DJ Thomp will be performing in the main gallery for most of the evening too."
Admission to this event is free, but due to COVID protocols and limited numbers, everyone is required to book their spot by going to the Program & Events page on the Gallery's website.