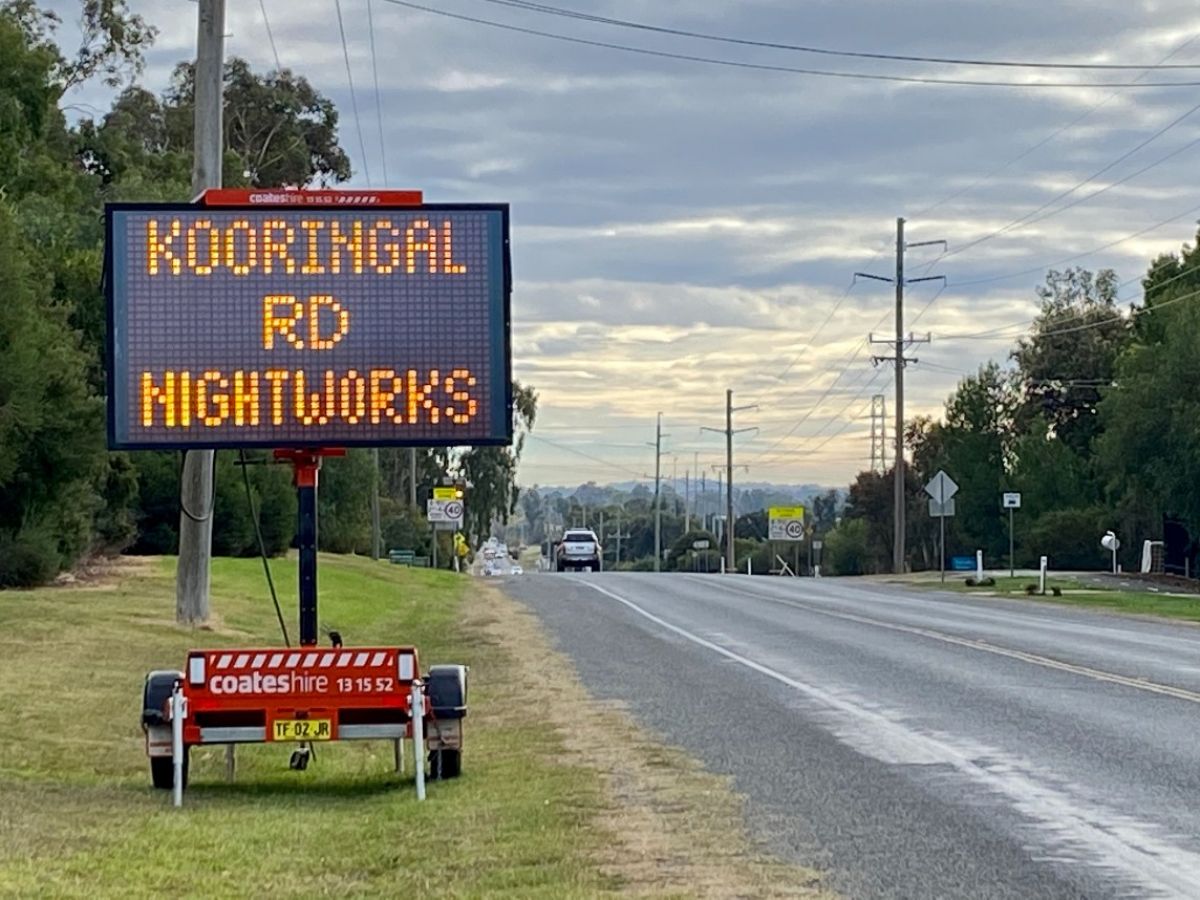 ---
Projects & Works
Kooringal Road night works
Published: 07 May 2021 3:12pm
A section of Kooringal Road will be closed overnight during the next two weeks while Wagga Wagga City Council carries out reconstruction works.
Kooringal Road between Copland Street and Simkin Crescent will be closed between 6pm and 6am from 14–28 May 2021, with detours in place. The road will reopen for daytime use between 6am and 6pm.
Council's Director Operations Warren Faulkner said the works were scheduled at night to minimise any inconvenience to motorists and the Wagga Wagga Christian College.
"The Kooringal Road rehabilitation and stabilisation works recognise the impact of the wet conditions we've experienced over the past 12 months," Mr Faulkner said.
"We'll be removing the existing road pavement and reinstating the road surface with thick asphalt.
"It will get a bit noisy, but we'll do everything we can to minimise the impact. We appreciate everyone's patience and we're aiming to have the road reopened as soon as we safely can."
Mr Faulkner said the works were part of Council's overall strategic plan to systematically improve the city's road network.
"Based on feedback from the 2021 Community Survey, we know our roads are one of the top areas where we can improve our performance, which is why we've committed all the resources we can to our road maintenance program.
"In addition to Kooringal Road, we're also looking at other hot spots within the network as part of our long-term operations and maintenance strategy.
"We'll be working hard over the coming months and years to target the roads that need attention and improve the community's satisfaction with the network as a whole."
Do you have concerns about a road, footpath or drain? Submit a request or call Council on 1300 292 442.