---
Parks & Recreation
Revitalised rose garden set to delight the senses
Published: 10 Sep 2021 11:07am
Visitors to Wagga Wagga Botanic Gardens will be treated to a sea of colour and scents when the hundreds of new rose bushes in the David Jones Memorial Rose Garden bloom later this year.
Wagga Wagga City Council's Botanic Gardens team has been undertaking a project to refresh the ever-popular Memorial Rose Garden.
It was established in the early years of the Botanic Gardens with the donation of more than 800 rose bushes by the David Jones Department Store in Wagga Wagga.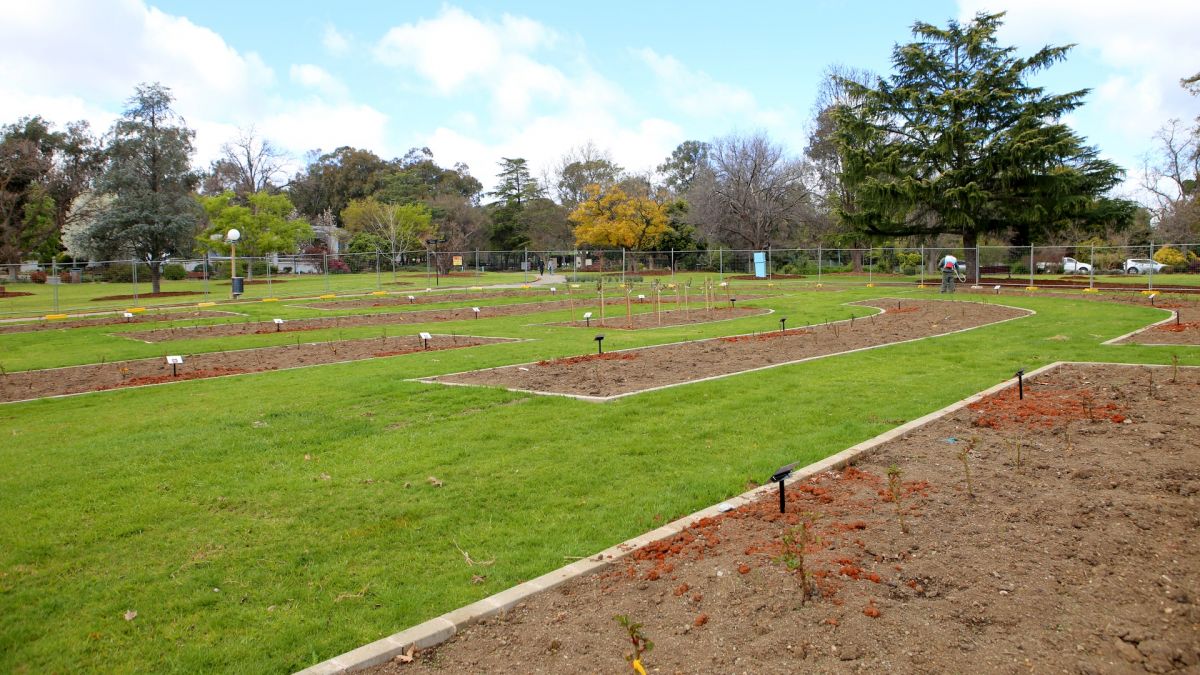 Council's Team Leader Parks Operations (Botanic Gardens) Jonathan Nicoll said many of the original roses were unfortunately diseased and had reached their life-term.
"About 18 months ago, we contacted the family of David Jones about the state of these roses and the need to remove them and replace them with new stock," Mr Nicoll said.
"We've been working through that process in two stages, starting with the lower half of the garden last year and now finishing up with the top section.
"We have planted all new species in both sections and have also put in plaques identifying all the roses, so people visiting the gardens can come through and enjoy the roses and identify them."
The rose bushes in the lower section are already shooting with their new season growth and should start to flower by November.
"There are 42 different species in the hundreds of new roses we've planted, so it should look a million bucks when they bloom over the warmer months," Mr Nicoll said.
Temporary fencing has been erected around the top section of the garden and will remain in place until the new plants have established themselves, which is expected to be around Christmas time.