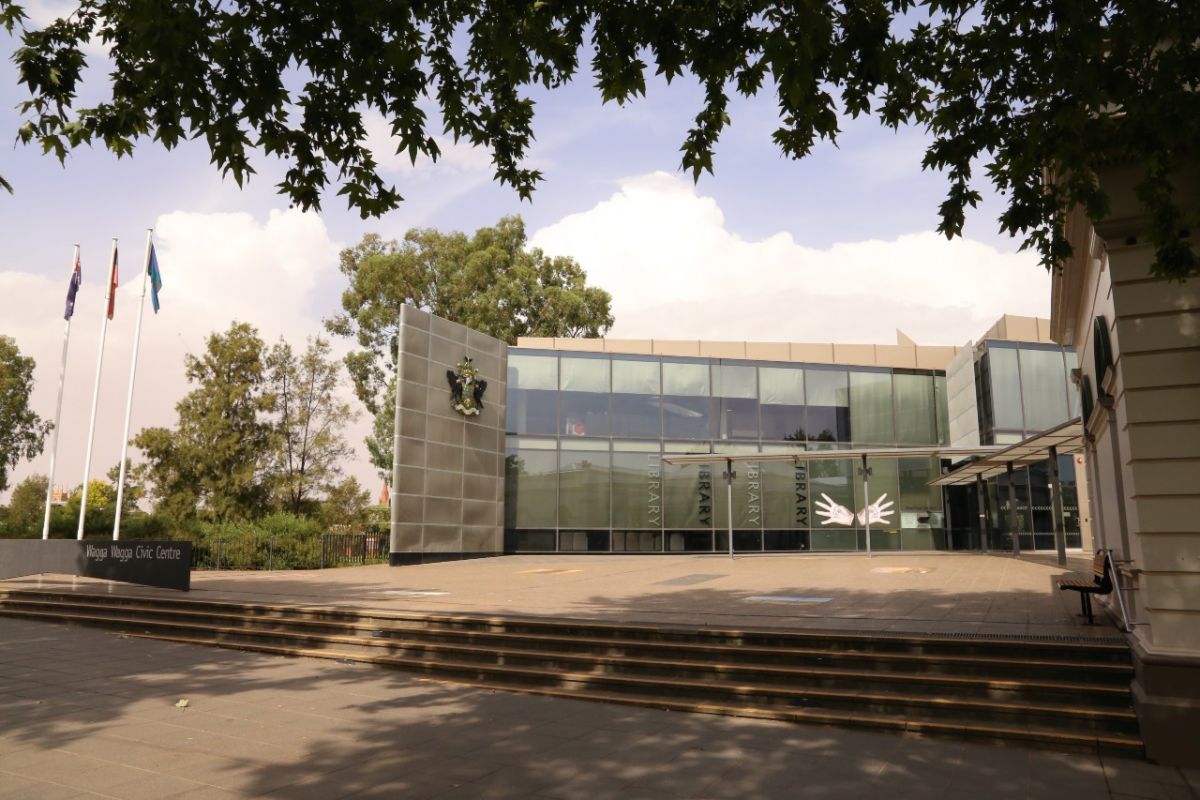 ---
Council
Summary of Council's 27 September Ordinary Meeting
Published: 28 Sep 2021 9:05am
Support for airport strategic planning
Developing a strategic plan on the future of Wagga Wagga Airport and its role in the city will be the focus of a report to come back to Council after a notice of motion was supported by councillors last night.
Cr Dan Hayes called for the report which will outline a process to develop a strategic plan for the airport for the betterment of the region.
Key areas for inclusion in a strategic plan would include tourism, business development, trade and healthcare.
NOM-1 NOTICE OF MOTION - AIRPORT STRATEGIC PLANNING
Peer Review preliminary report
Council last night received the Preliminary Report of the Peer Review of the Wagga Wagga Floodplain Risk Management Study & Plan.
Councillors resolved to ensure consultation continues towards a final report and that the consultants liaise to clarify any issues in their respective reports.
Upon receipt of a final report, Council officers will arrange a meeting of the Floodplain Risk Management Advisory Committee (FRMAC), including members of the North Wagga Residents' Association, to review the report and recommend the next steps.
RP-1 PEER REVIEW OF WAGGA WAGGA FLOODPLAIN RISK MANAGEMENT STUDY & PLAN - PRELIMINARY REPORT
Holbrook Road planning proposal adopted
Council has adopted a planning proposal to amend the Wagga Wagga Local Environmental Plan 2010 to rezone and change the minimum lot sizes from 2ha to 200ha on Holbrook Road, Lloyd.
A report to Council said the purpose of the rezoning was to continue protection of environmental land and provide space for the use of the existing dwelling entitlement.
RP-2 PLANNING PROPOSAL (LEP18/0012) TO AMEND WAGGA WAGGA LOCAL ENVIRONMENTAL PLAN 2010 LAND ZONING AND MINIMUM LOT SIZE FOR LAND LOCATED AT LOT 1 DP 605970, HOLBROOK ROAD, LLOYD
Artisan food and drink proposal approved
Council has approved a planning proposal to amend the Wagga Wagga Local Environmental Plan 2010 to include the artisan food and drink industry within certain rural and commercial zones.
A report to Council said the purpose of the planning proposal was to allow the construction of a small café and retail outlet on a Borambola property, which will support existing and proposed future agricultural operations and allow for the direct 'farm gate' sale of goods and products produced on-site.
RP-3 PLANNING PROPOSAL (LEP20/0008) TO AMEND WAGGA WAGGA LOCAL ENVIRONMENTAL PLAN 2010 TO INCLUDE ARTISAN FOOD AND DRINK INDUSTRY WITHIN CERTAIN RURAL AND COMMERCIAL ZONES
Kooringal Road project budget variation
Council has resolved to approve a budget variation for the Kooringal Road Pavement Rehabilitation Project.
The project has a current budget of $2,050,700 funded from the Local Roads Community Infrastructure (LRCI) grant. A budget variation for an additional $925,000 required to complete the project will funded from the Solid Waste Reserve, Urban Asphalt GPR program and a reallocation of a portion of funding from Roads to Recovery Grant Funding.
Estimated completion date of the project is mid December this year.
RP-5 KOORINGAL ROAD PAVEMENT REHABILITATION
New off-leash dog area in Gobbagombalin
Council formally endorsed a new enclosed facility in Gobbagombalin as an off-leash dog area.
Councils are required under the Companion Animals Act 1998 to provide designated dog off-leash areas. The new facility is located at the corner of Yenda Avenue and Paradise Drive.
GM Performance Review
The General Manager's Annual Performance Review for the year ending 30 June 2021 was adopted by Councillors last night.
The Mayor Cr Greg Conkey congratulated Peter Thompson on an "excellent" 12-month review.
MM-CONF-1 GENERAL MANAGER'S PERFORMANCE REVIEW - 1 JULY 2020 - 30 JUNE 2021
Oasis contracts approved
Council has accepted the offer of BOC Limited for the supply of bulk CO2 for the Oasis Regional Aquatic Centre for a two-year term
CONF-1 RFT2022-02 BULK SUPPLY OF CO2 TO THE OASIS REGIONAL AQUATIC CENTRE
Council has also accepted the tenders submitted by Speedo Australia Pty Ltd and Head Oceania, trading as Zoggs Australia, for the supply of swimwear and accessories at the Oasis Regional Aquatic Centre retail store for a three-year term
CONF-2 RFT2022-01 SWIMWEAR SUPPLY TO THE OASIS
Grazing licence approvals
Council has agreed to enter into three-year grazing licence agreements for two land parcels –95 Burilda Street, North Wagga (approx. 20 hectares) and 1267 Oxley Bridge Road, Uranquinty (approx. 13.25 hectares).
CONF-3 WAGGA WAGGA CITY COUNCIL GRAZING LICENCES – EXPRESSIONS OF INTEREST (BURILDA STREET AND OXLEY BRIDGE ROAD)
Gregadoo Road land acquisition
Council has agreed to proceed with the acquisition of land along Gregadoo Road for road widening purposes. The land is part of 29-31 Gregadoo Road.
CONF-4 PROPOSED ACQUISITION OF LAND FOR ROAD WIDENING - PART 29-31 GREGADOO ROAD, LAKE ALBERT
Active Travel land acquisition
Council has agreed to proceed with the acquisition of land along Bakers Lane as part of the Active Travel project. The land is part of 319Bakers Lane, Gumly Gumly.
CONF-5 PROPOSED ACQUISITION OF LAND FOR ACTIVE TRAVEL PLAN-PART 319 BAKERS LANE, GUMLY GUMLY