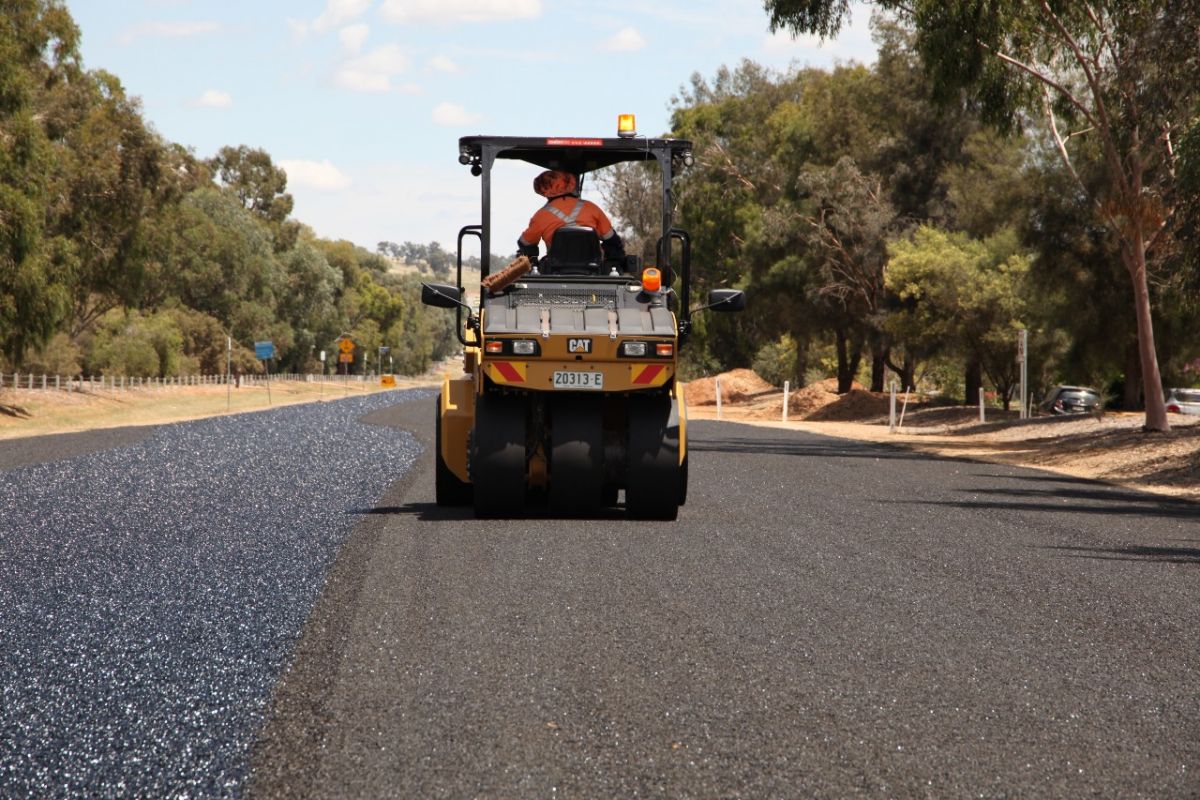 ---
Projects & Works
City's roadworks on a roll
Published: 04 Feb 2022 1:40pm
Rehabilitation works along Red Hill Road and Stanley Street have been completed by Wagga Wagga City Council contractors in recent weeks with more roadworks across the city scheduled in February.
The Red Hill Road works between Plumpton Road and Tamar Drive, and the section between Glenfield Road and Bourke Street, were completed in late January with Stanley Street, between Leavenworth Drive and Lake Albert Road, finished this week.
These works also follow the completion of the Kooringal Road upgrade in mid-January.
The Red Hill Road upgrades have repaired areas along this main southern thoroughfare which deteriorated due to ongoing heavy rainfall in recent months.
Director Infrastructure Services Warren Faulkner said it was a positive result for Council to have sections along Red Hill Road, Kooringal Road and also Stanley Street finished within five weeks.
The rehabilitation on all sections used a pavement recycling methodology being trialled by Council. Mr Faulkner said Council was pleased with the outcome so far.
"There have been many advantages to using this methodology with one of the main strengths being the reduced time it has taken to complete a significant project," Mr Faulkner said.
"We had Kooringal Road done in about two weeks … a job that traditionally would take 10 weeks. Red Hill Road had two sections completed in two weeks. The top section of Stanley Street was done in a week."
Contractors will now start work along Northcott Parade followed by Darlow and Slocum streets.
"We're making good progress on these rehabilitation works … weather conditions have been ideal with minimal interruptions despite some rainfall," Mr Faulkner said.
Wagga Wagga LGA Roadworks Update
Dobney Avenue and Pearson Street Rehabilitation project – Tenders closed 19 January 2022. Assessment of Tenders currently in progress. Works expected to start March/April.
Dunns Road upgrade – Covid related delays with supply of all drainage materials is delaying start of works. Drainage works in the unsealed sections are now expected to commence mid-late February.
Northcott Parade pavement recycling –7 to 10 February 2022.
Darlow Street pavement recycling –10 to 12 February 2022.
Oura Road Pavement rehabilitation – 8 February to 14 April 2022.
Stanley Street pavement recycling from Lake Albert Road to the top of Willans Hill – complete.
Red Hill Road pavement recycling between Plumpton Road and Tamar Drive – complete.
Red Hill Road pavement recycling between Bourke Street and Glenfield Road – complete.
Kooringal Road pavement recycling between Mena Street and Vincent Road – complete
Lake Albert Road Stage 3 Rehabilitation project – complete.