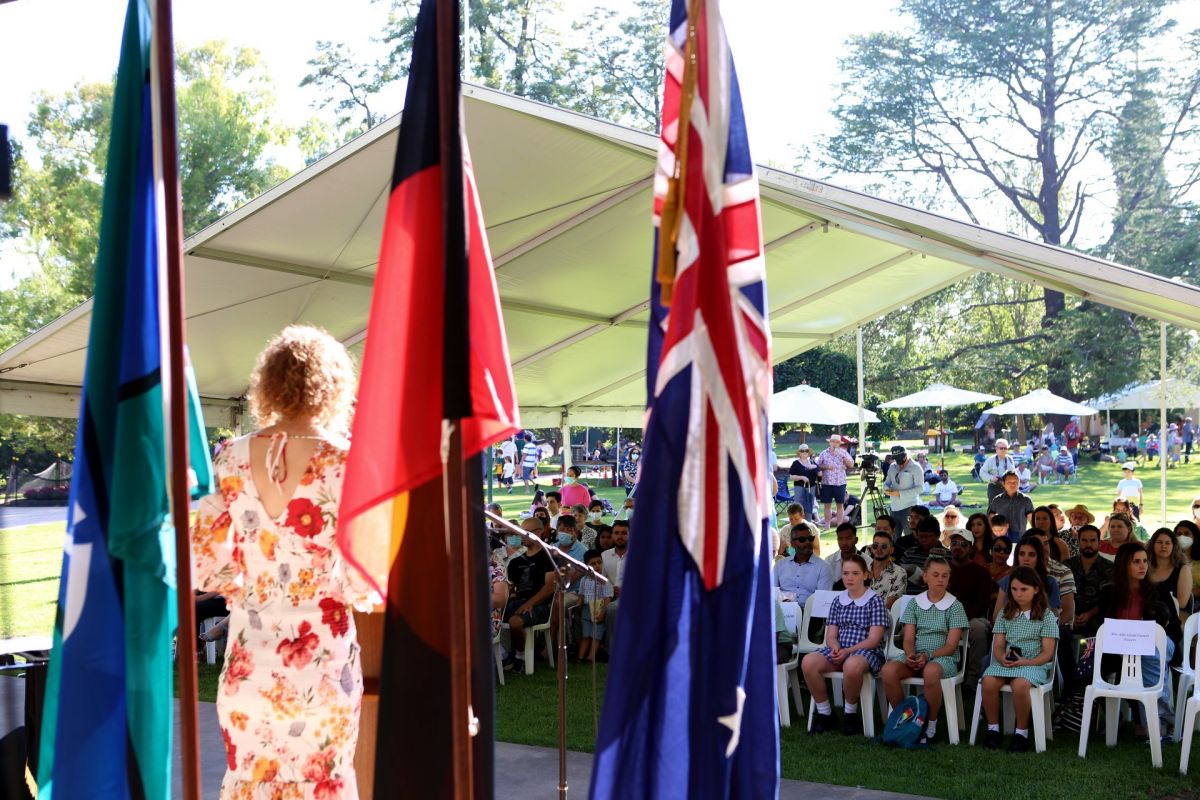 ---
Community
Community celebrates Australia Day
Published: 27 Jan 2022 10:22am
From a lamington baking competition to African drumming performances, the cultural diversity of our community was reflected in Wagga Wagga's 2022 Australia Day celebrations at the Victory Memorial Gardens this week.
The free community breakfast and live entertainment were well-supported, with about 400 community members from all walks gathering to reflect, respect and celebrate with family and friends.
To celebrate the 100th year of the Country Women's Association in Australia a lamington baking competition was held.
Mayor of the City of Wagga Wagga Councillor Dallas Tout had the difficult, but prestigious task of tasting each of the baked goods and deciding the winner, which was awarded to the Tarcutta CWA.
A live sand sculpting demonstration was also a popular attraction on the day.
The Citizenship Ceremony rounded out the morning's event as 18 people chose the day to become our newest Australian citizens and to celebrate with family and friends.
The formal ceremony was conducted by the Mayor.
"Today we are celebrating the coming together of different cultures, which makes our community a wonderful and diverse place," Cr Tout said.
"Your past has made you the person you are today and will also make Australia what it becomes tomorrow. You bring with you many traditions, beliefs, abilities and talents to add to the vibrancy of our community.
"Australia welcomes you today with open arms and I celebrate with you as a fellow citizen of this wonderful country. I trust that your time in Wagga Wagga will be memorable – I'm sure that you've already realised what a great city this is!"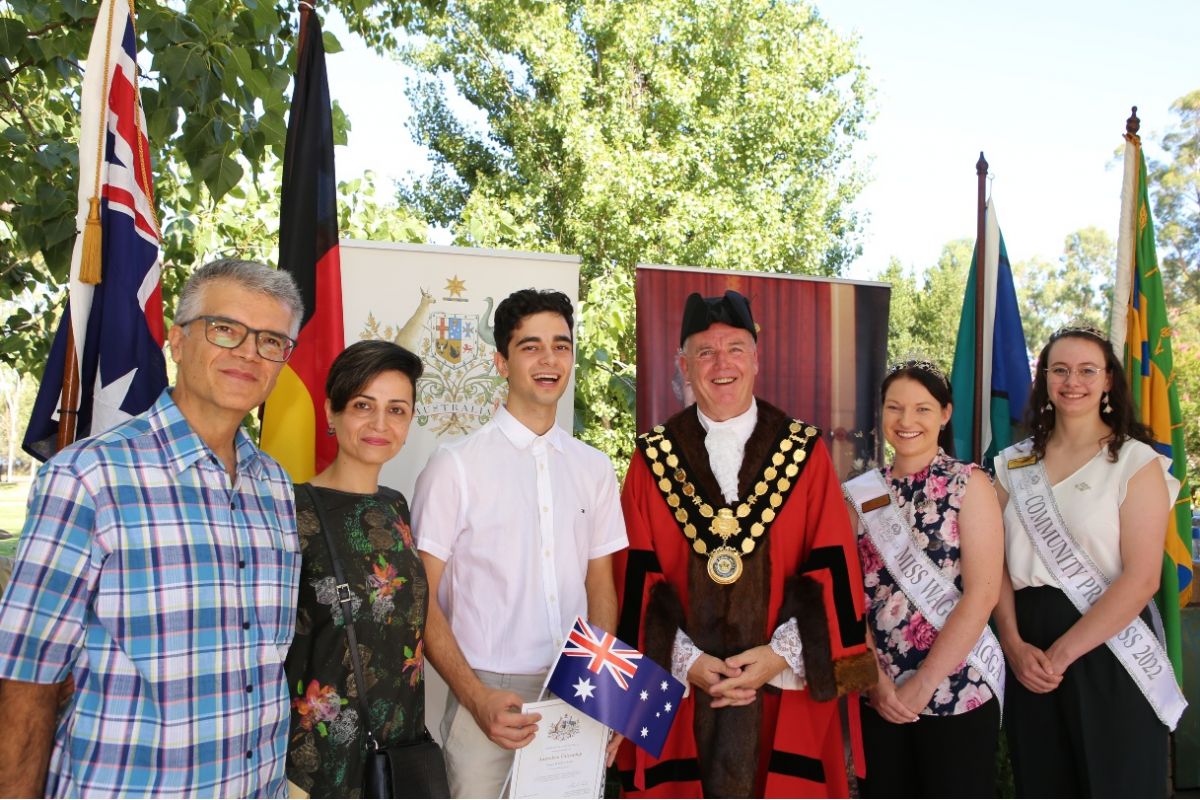 The new citizens came to Wagga Wagga from Colombia, India, Iraq, Myanmar, Nepal, Philippines, the United Kingdom and the United States.
The official ceremony concluded with the singing of the National Anthem by Sudhanva Venkatesh Iyengar, Sofia Vargas Illescas, Sophie Locker and Matilda Seal, accompanied by the Australian Army Band Kapooka.