---
Environment
New Flowerdale Lagoon footbridge works forging ahead
Published: 29 Jul 2022 1:03pm
A project is underway to replace the old footbridge over the Flowerdale Lagoon anabranch on the Wiradjuri Trail, near the corner of Edward and Moorong streets to the west of the city centre.
It is one of three high priority projects identified for the Wiradjuri Trail improvement works and has been funded by the Department of Planning, Industry and Environment – Crown Lands.
Wagga Wagga City Council Parks & Recreation Assets Officer Rob Owers said the old bridge was approaching the end of its useful life and was in poor condition.
"It also had a large step up on its eastern end, making it less accessible for people using the Wiradjuri Trail," Mr Owers said.
"It has now been removed and a temporary crossing for contractors put in place while works are carried out to prepare the site for the installation of the new 3-metre wide by 15-metre long footbridge.
"The footbridge is made of new technology treated timber with an expected lifespan of 80 years, which is similar to a steel and concrete bridge."
The footings and screw piles are in place and the concrete footings are in the process of going in.
A 70-tonne crane will then be used to lower in the new structure, as the site is in an awkward position.
"The footbridge will provide a safe, all-inclusive crossing of the Flowerdale Lagoon, making walking and riding the trail easy and enjoyable for families and other users," Mr Owers said.
"It will increase access for people of all abilities and will also enable cyclists to use this section of the Wiradjuri Trail."
An important aspect that was considered during the planning of the bridge replacement was that Flowerdale is a recognised 'Aboriginal Place' – an area of land recognised as a place of special significance to Aboriginal culture.
Before work began on the bridge replacement, Wiradjuri Elder Uncle James Ingram conducted a cultural assessment at the site, which included digging the top 10 centimetres of the soil adjacent to the footings to check for First Nations artefacts.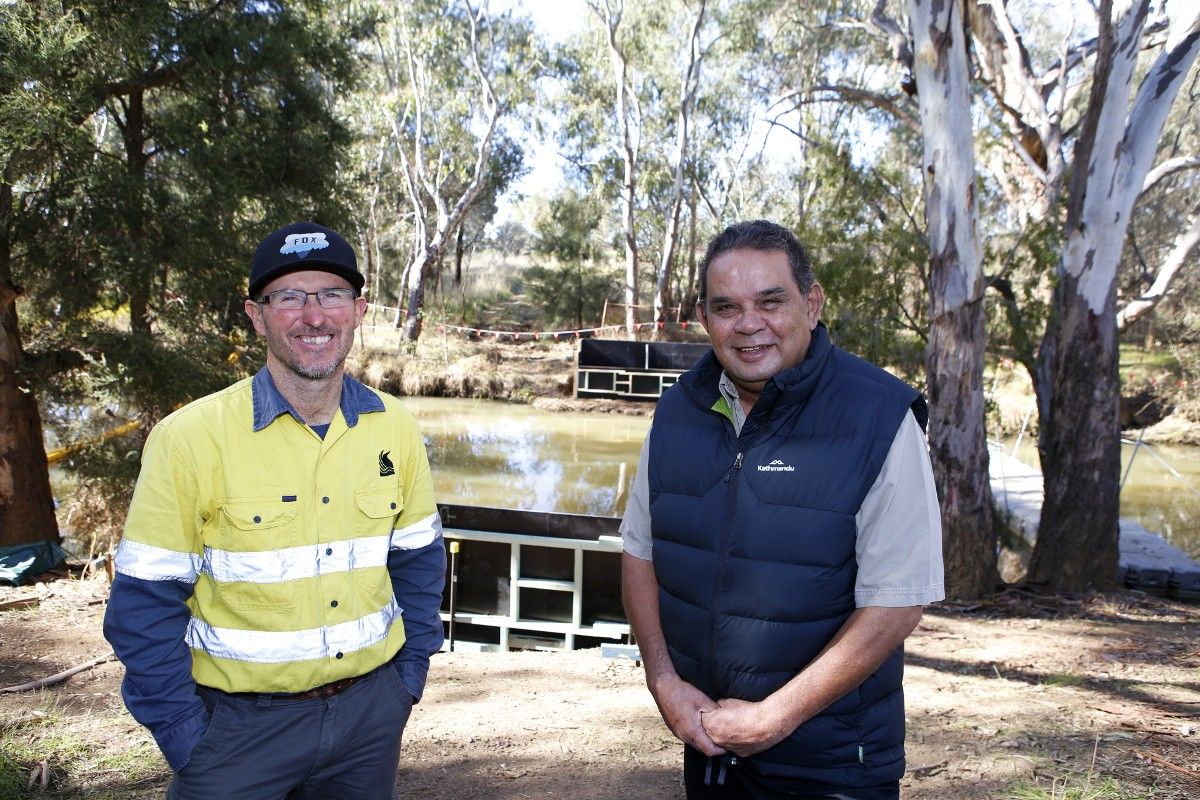 This section of the Wiradjuri Trail between Scott Street and Flowerdale will be closed during the works.
The project is expected to be finished by the end of August, weather permitting.