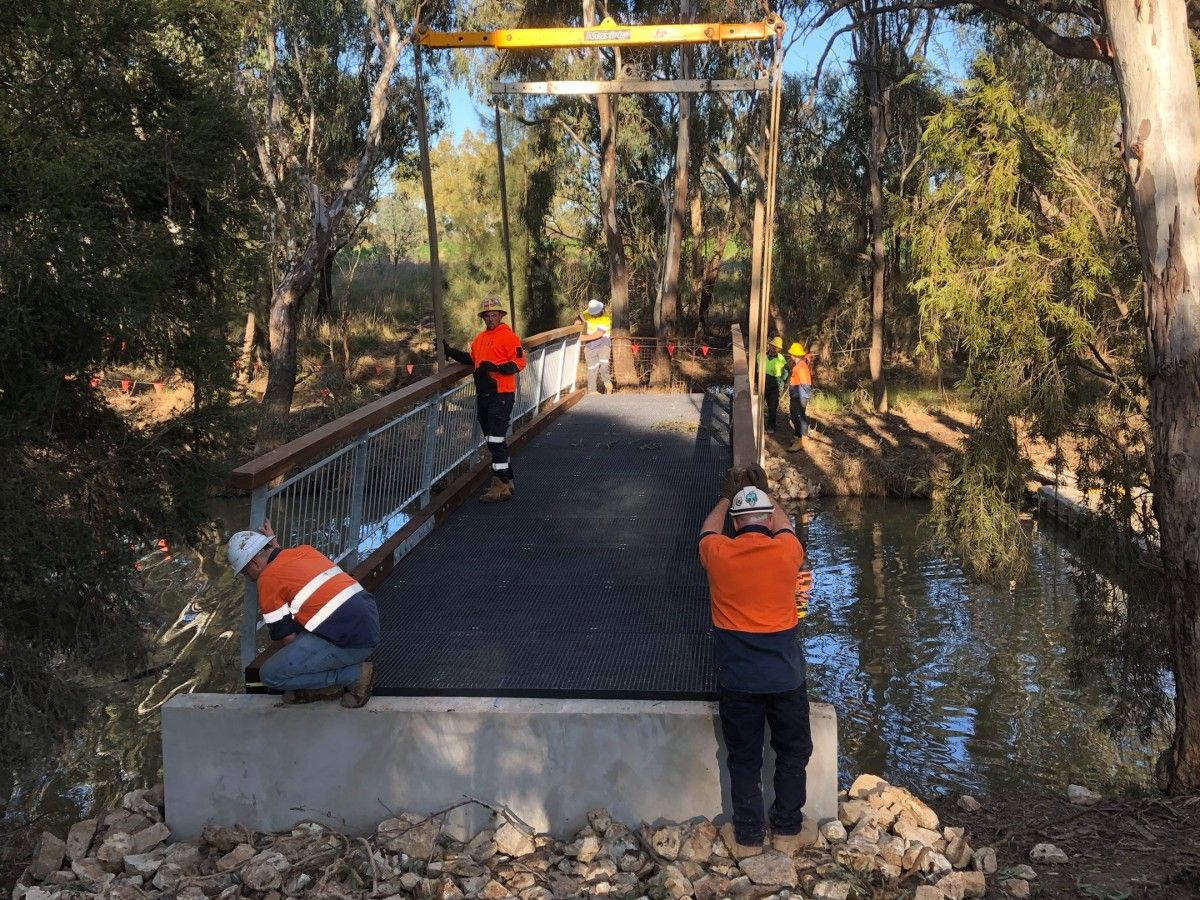 ---
Projects & Works
Heavy lifting! New Flowerdale Lagoon footbridge installed
Published: 02 Sep 2022 1:36pm
A 100-tonne crane was used to lower in a new footbridge over the Flowerdale Lagoon anabranch on the Wiradjuri Trail this week.
The pre-constructed 3-metre wide by 15-metre long footbridge arrived in Wagga Wagga from Queensland on Wednesday 31 August and was installed the same day.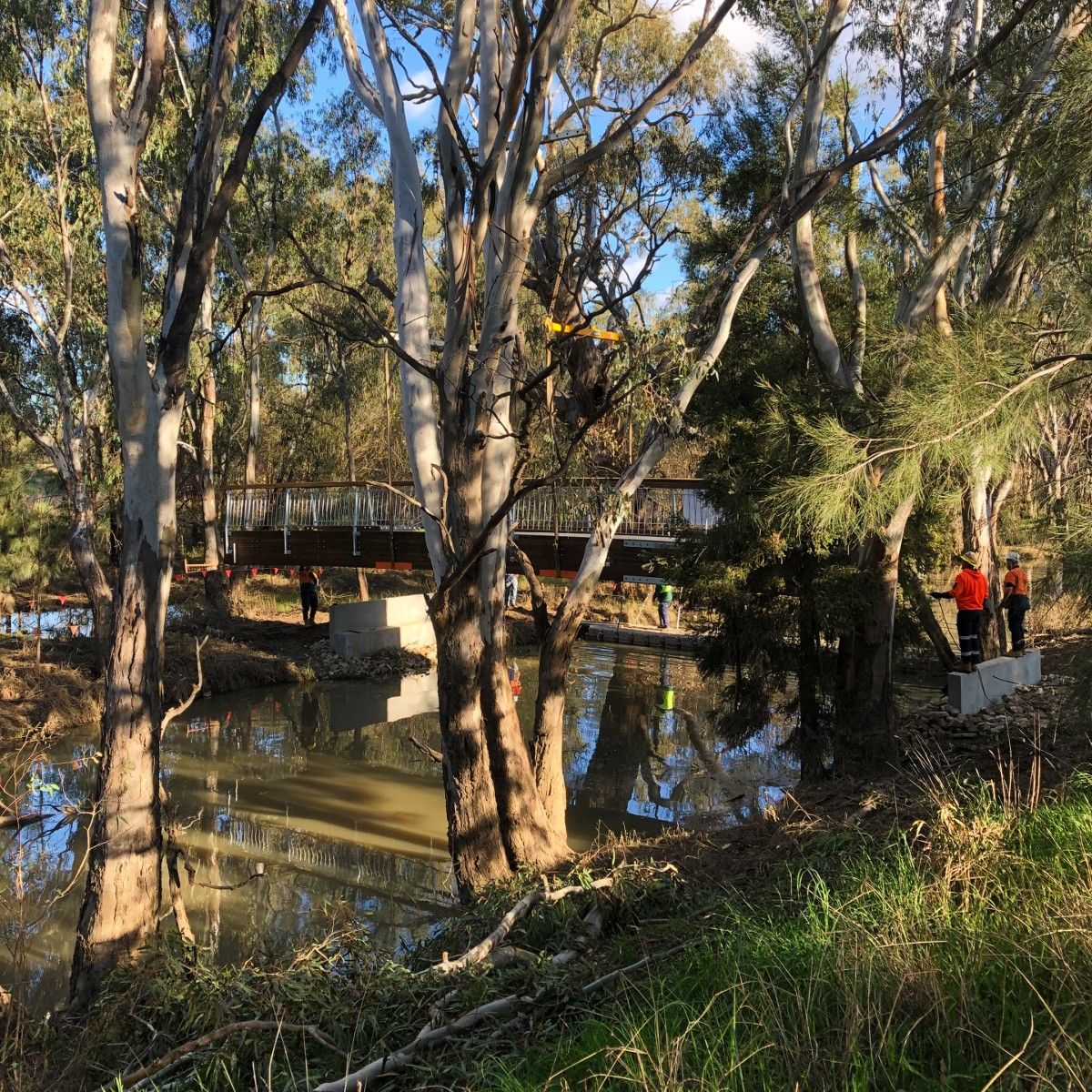 It replaces the old footbridge, which was approaching the end of its useful life and was in poor condition.
Council's Works and Playground Officer John Conlan said the installation was a challenging process as the site is in an awkward position and ground conditions were quite damp.
"We had to bring in a 100-tonne capacity crane to lift the structure off the truck and then raise it over the large gum trees which line the banks of the anabranch, before lowering it on to the new concrete abutment," Mr Conlan said.
"It all went smoothly, and the contractors have now secured it in place. The next task will be putting in the approaches, which is scheduled to take place next week, depending on weather conditions."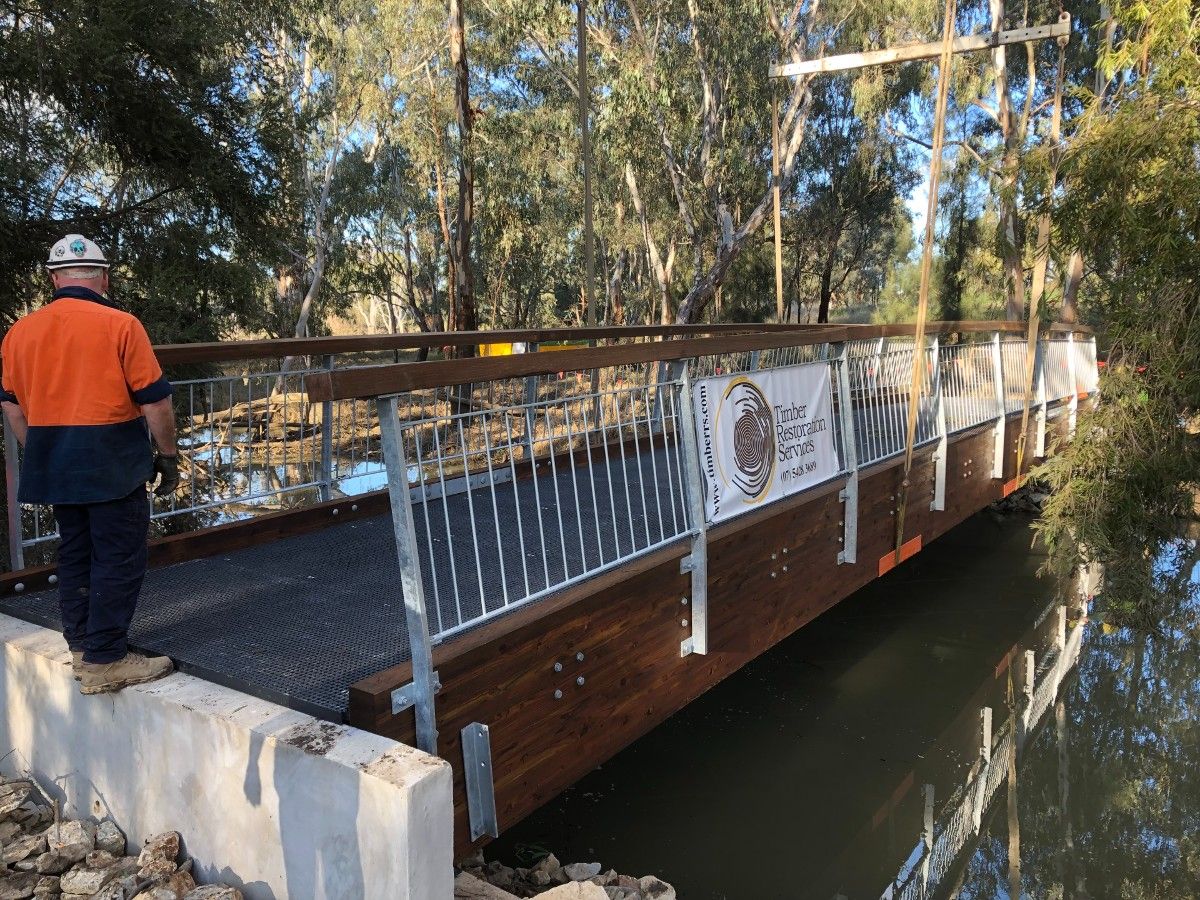 This section of the Wiradjuri Trail between Scott Street and Flowerdale will be closed until the works are completed.
The new footbridge will provide a safe, all-inclusive crossing of the Flowerdale Lagoon, making walking and riding the trail easy and enjoyable for all users.