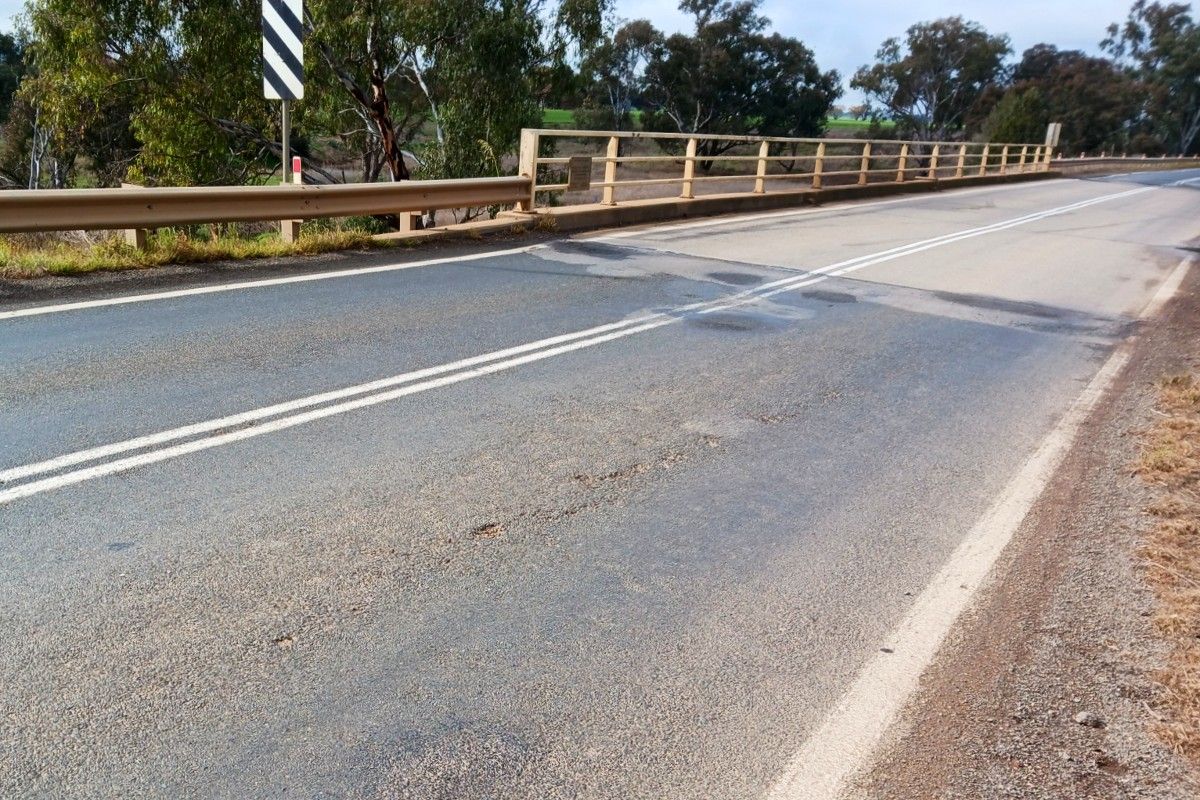 ---
Projects & Works
Houlaghans Creek Bridge on Coolamon Road gets a lift
Published: 08 Sep 2023 12:32pm
Wagga Wagga City Council advises motorists to allow for delays with bridge restoration work set to take place at Houlaghans Creek Bridge on Coolamon Road in the coming week.
The project aims to address ongoing subsidence impacting the approach to the bridge on both ends.
The work is set to take place between 12 and 15 September between 8am and 5pm, weather permitting.
Manager Transport & Traffic Jamie Harwood said the work will address the gradual sinking of the supporting soils.
"This has resulted in misalignment between the rigid bridge structure and the flexible pavement, leading to an uneven surface resulting in a poor ride quality," Mr Harwood said.
"To mitigate this challenge, a unique solution of injecting expanding resin into key areas of the bridge and pavement structure to fill voids will be used.
"This innovative technology not only strengthens the foundations due to the expanding nature of the product but also lifts and levels the road, providing improved structural stability at the bridge approaches in both directions which are areas of concern on Houlaghans Creek Bridge."
Once the injection method is complete, Council will overlay the pavement with asphalt to further strengthen the road.
During these works, one lane will be closed, and traffic control measures will be in place.
"This project is expected to deliver a smoother transition for road users while travelling across the bridge, creating a safer driving experience," Mr Harwood said.
"Council thanks the community for their patience over the past couple of months with the speed reduction though this area."
The road will return to the original speed limit after the work is completed.
You can stay up to date on road works taking place across the Wagga Wagga Local Government Area by visiting livetraffic.com