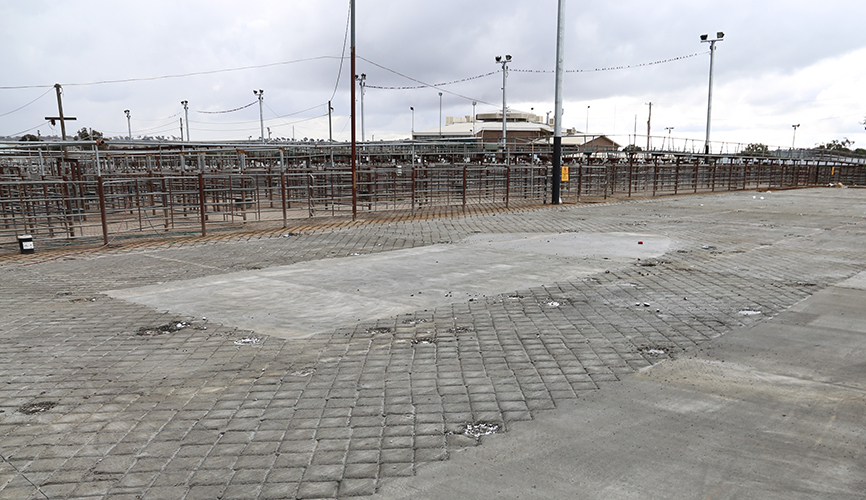 ---
Projects & Works
LMC's largest upgrade in a decade is all systems go
Published: 30 May 2017 10:24am
The largest upgrade in more than a decade at the Livestock Marketing Centre (LMC) is under way.
Temporary fencing has gone up and construction of some of the $3M expansion has started at the Bomen-based site.
The works will help secure the future of the facility beyond the next 20 years by planning for current and future demands, increase safety and enabling efficiencies.
"It is exciting times for the LMC, with works on the expansion starting to take shape," LMC Manager Paul Martin said.
"The LMC attracts buyers and sellers from across Australia. These works not only have benefits to every one of those users, but also have huge flow-on effects to the broader Wagga Wagga community, especially as an economic driver."
The works include an expansion of the existing cattle yards, increasing the holding capacity from a nominal 2700 cattle to 5500, addressing both a current capacity shortfall and creating the foundation for future projected growth.
To make way for the larger cattle yards, the existing calf pens will be relocated and a roofed area will be built providing a more versatile area for the selling of calves and store cattle.
An elevated pedestrian walkway will be built above the cattle yards, improving public safety to the cattle selling ring, canteen area and amenities.
To facilitate the works a number of minor operational changes are required. These include, changes to parking to separate light and heavy vehicles, changes to bobby and dairy calf unloading, changes to pedestrian access and possible minor traffic delays on non-sale days.
Signs and notifications will be in place to assist people during the works. The upgrade is one of the key elements outlined in the LMC's Strategic Master Plan, adopted in 2016.
"The works, and the broader Strategic Master Plan, will support the growth of the facility and ensure the LMC retains its status as a premier selling centre in south eastern Australia," Mr Martin said.