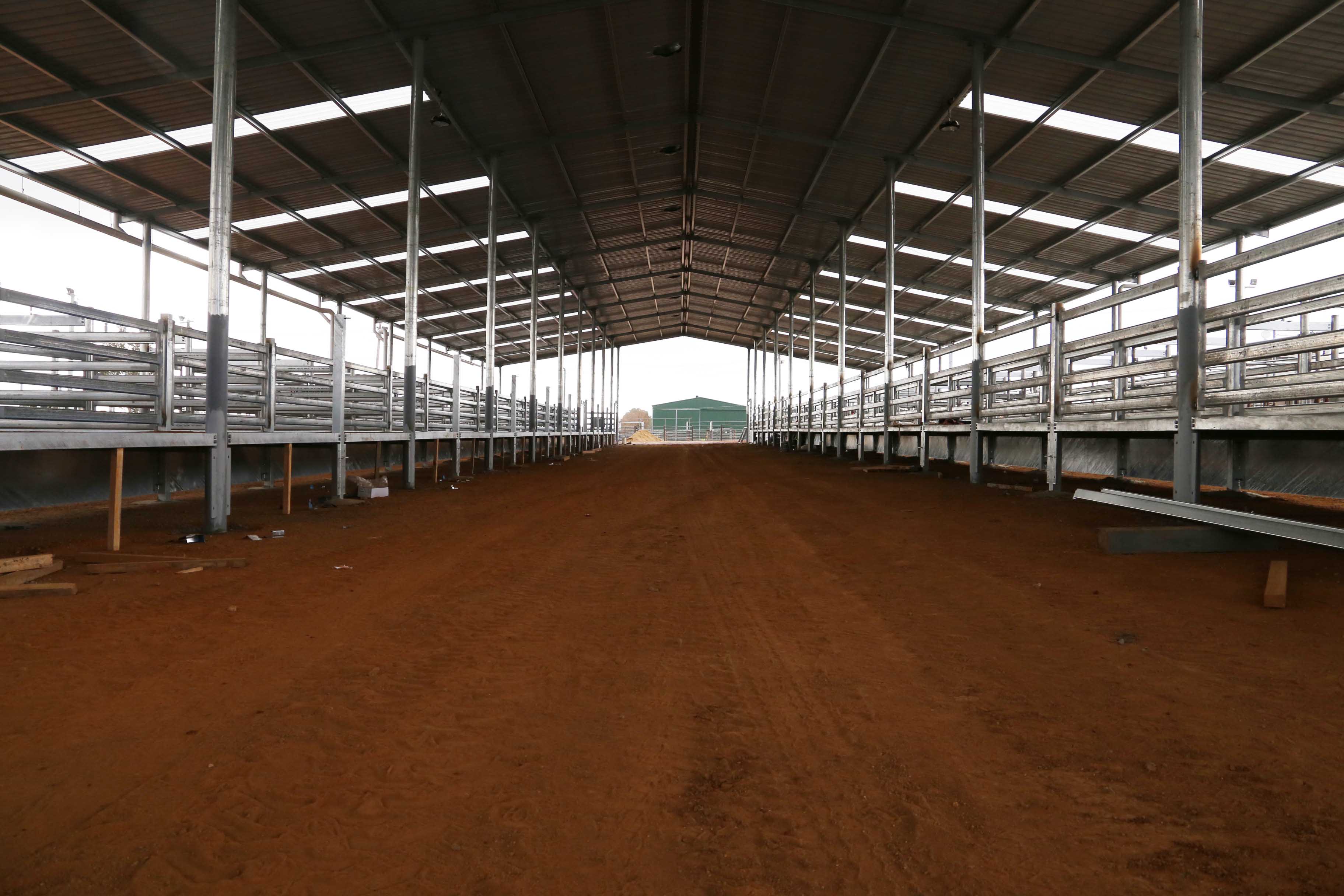 ---
Projects & Works
New calf shed first stage of $3M LMC expansion works to be complete
Published: 30 Oct 2017 9:37am
Selling calves or store cattle at Wagga Wagga's Livestock Marketing Centre (LMC) is now easier and safer for both people and livestock.
A new undercover calf/store cattle shed is the first stage of a $3M expansion project at the LMC to be complete and in use.
"The shed has 88 new pens and nine holding yards at the rear. There are two raised walkways for buyers and three auctioneer walkways overlooking the pens. There are also lanes between each row of pens for the stock to easily move through the facility," LMC Manager Paul Martin said.
"Feedback from our users has been positive, with the upgrades improving space and conditions for those who use the calf/store cattle component of the regular market."
Relocating the calf/store cattle area has also made way for an expansion of the existing cattle yards. The old calf area has been transformed into a new receival and draft area, complete with cattle ramp and crush and a large number of stack pens and delivery yards.
"Our larger cattle yards increase the holding capacity from a nominal 2700 cattle to 5500, which addresses both a current capacity shortfall and creates the foundation for future projected growth," Mr Martin said.
"The expansion upgrades are part of the LMC's Strategic Master Plan, which helps to support growth of the facility and ensures the centre retains its status as a premier selling centre in south-eastern Australia."
The next stage of the upgrade includes construction of an elevated pedestrian walkway built above the cattle yards, improving public safety to the cattle selling ring, canteen area and amenities.
A new internal road for improved traffic flow and safety has also been constructed at the eastern end of the facility.
The expansion works are due for completion in November.