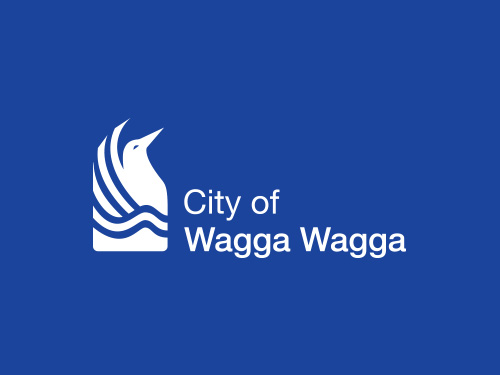 ---
Design phase to get underway for $6.7M Stage 2 of Riverside Master Plan at Wagga Beach precinct
Published: 30 Oct 2018 9:17am
The transformation of the Murrumbidgee River waterfront at Wagga Beach has taken another step forward with the design of Stage 2 to now get underway.
Stage 2 of the Riverside project will see the entire precinct from the beach carpark through to St Michael's Oval rejuvenated, building on the success of the Stage 1 works completed in 2014-15.
At the October 29 Ordinary Council Meeting, GHD Pty Ltd was awarded the $293,337 tender to design the more than $6M project.
"Stage 2 will see large spaces created that can cater for festivals, markets and other events, as well as infrastructure for pop-up shops so visitors to the beach can grab a coffee or some fish and chips by the river," Mayor of the City of Wagga Wagga Councillor Greg Conkey OAM said.
"There will also be a refurbished parking area, a playground with some water play components, additional amenities, further improvements to the paths, as well as more barbecue shelters and picnic furniture."
The Riverside project is estimated to boost yearly visitor numbers to Wagga Wagga by 10 per cent to 1.42M, as well as increasing the time they spend in the region.
"The flow-on effects for this project could mean many millions of dollars for our local economy each year," Cr Conkey said.
"The aim of the Riverside project is to reactivate the Wagga Beach precinct and develop the area as a focal point and destination for residents and visitors, as well as create linkages to the city's CBD and existing civic precinct.
"Stage 1 was a great success and I look forward to seeing Stage 2 take shape."
The Riverside Strategic Master plan was developed in 2009 after extensive consultation with the community of Wagga Wagga.
The Stage 2 works will start in 2019, with works in the St Michael's Oval and car park before moving to the beach and the caravan park area following the end of its lease in October 2019.
Stage 2 of the Riverside project is made possible by a $5M grant from the NSW Government's Regional Growth Environment and Tourism Fund and a $1,746,530 contribution by Council. The project is due to be completed by mid-2020.
Riverside project – Stage 2
Total project cost: $6,746,530
Regional Growth Environment and Tourism Fund: $5M
Council contribution: $1,746,530
Project inclusions:
Event spaces
Infrastructure for pop up shops
A regional playground with water play components,
Additional amenities
Further improvements to the paths,
Additional barbecue shelters and picnic furniture
Lighting
About the Riverside project:
The aim of the Riverside project is to activate, attract and cater for large scale community events and outdoor activities
It is estimated this will boost visitor numbers by 10 per cent to 1.42M per annum, increase time spent in the region, and deliver additional spending of $79M per annum to the local economy
The revitalised space and new infrastructure will be used to host events such as food and wine festivals, markets, musical performances, eco-tourism events, outdoor cinema and recreational activities against the natural beauty of the riverside backdrop
This project leverages off the previous success of the $1M Riverside Stage 1 works, which was completed in 2014-15 and has been well received by the community, event organisers and visitors alike.
The Riverside Strategic Master plan was developed in 2009 after extensive consultation with the community of Wagga Wagga