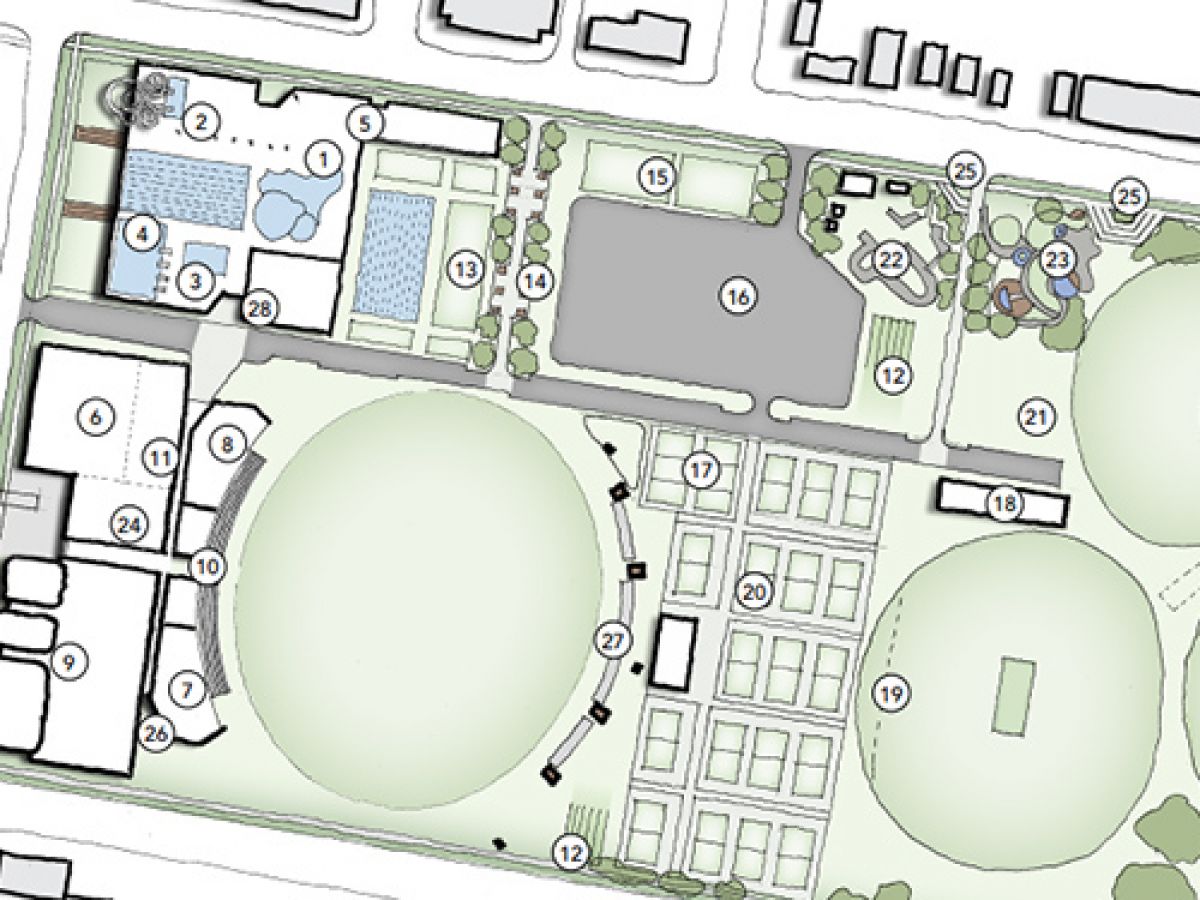 ---
Parks & Recreation
Bolton Park's new amenities to kick-start master plan
Published: 27 Aug 2019 12:06pm
Construction of a new million-dollar amenities block at Bolton Park will kick-off the first project to start the redevelopment at Wagga Wagga's regional sporting hub.
Wagga Wagga City Council approved the new construction at its Ordinary Meeting on 26 August, which signals the implementation of the $66M Bolton Park Master Plan endorsed by Council in June 2019.
The master plan identifies that the amenities block currently located in Bolton Park open space, central to the three cricket grounds, should be relocated to the north of Geoff Lawson Oval and be a multi-purpose facility, which includes:
Enhanced and relocated amenities block serving Bolton Park ovals' facilities
Canteen facility
Secondary green keeping facility serving the park's activities
Council will now start the tender process to design and construct the project.
Replacing the existing amenities block with a new facility opens up more opportunities for the use of the Bolton Park ovals, according to Council Strategic Recreation officer Peter Cook.
Mr Cook said the grounds are also being viewed as a games venue for women's Australian football in addition to cricket and also training grounds for various codes.
"The new amenities block will be unisex and that gives sporting groups and organisations more options to consider the venue for their events," Mr Cook said.
"We're particularly keen to see women's Australian football continue to develop in this area and there's been strong interest from within local AFL circles to utilise Bolton Park for this purpose.mIt promises to be a multi-use sporting area with excellent facilities to accommodate a range of activities and various sports."
Funding sources for the new amenities block are $342,236 from Stronger Country Communities Fund Round 2 grant, $170,443.88 from Renew Community Amenities – Bolton Park, $136,209 from Bolton Park Accessible Toilet Services, and borrowings of $351,112.
Council will pursue financial contributions from state sporting organisations, which, if successful, will reduce the required borrowings.