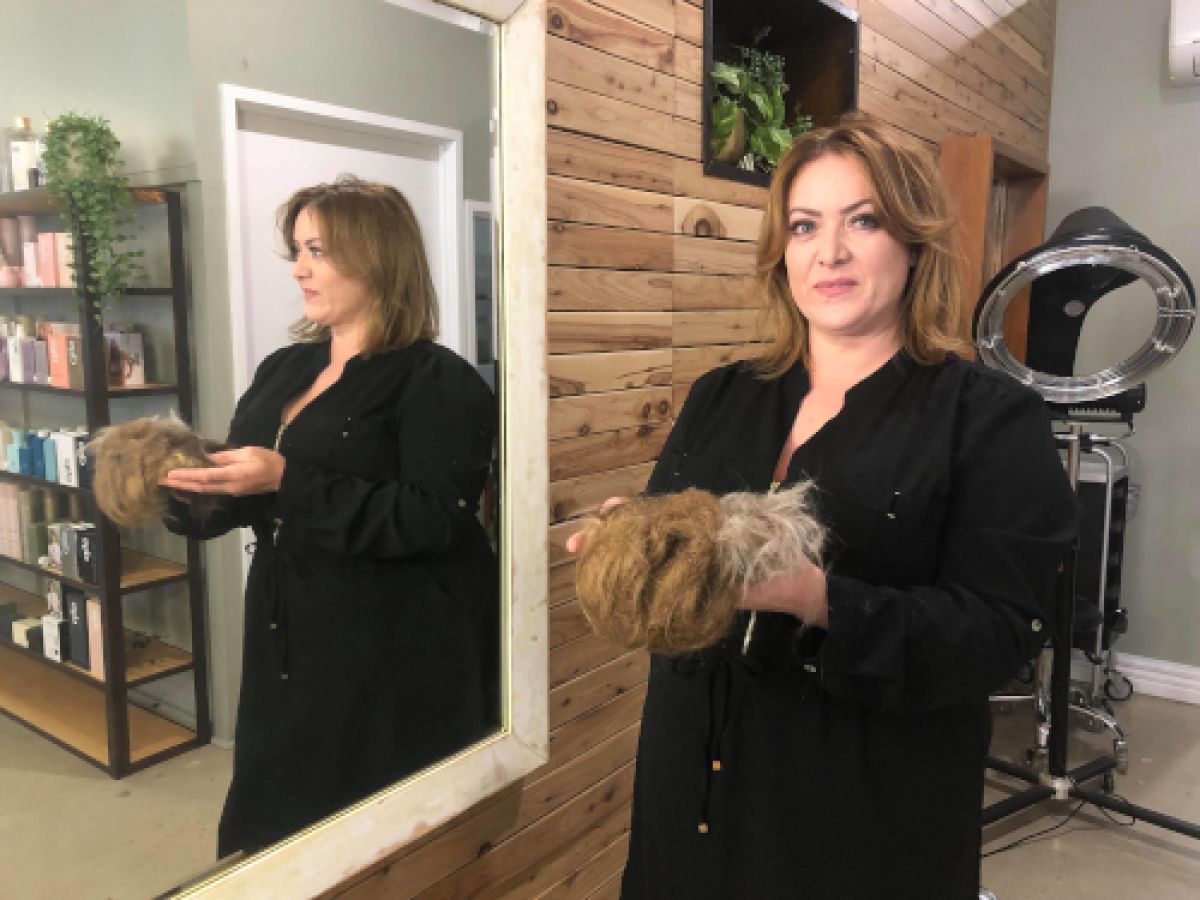 ---
Environment
Commercial FOGO
Published: 13 Nov 2019 3:12pm
It's a hairy topic, but one Wagga Wagga City Council is ready to tackle head on.
With the support of local hair salons, Council is working to redirect piles of human hair out of landfill and into compost through its commercial Food Organics and Garden Organics (FOGO) program.
"The commercial FOGO program sits on the back of what we've already achieved through our residential FOGO service, rolled out in 2018," Gregadoo Waste Management Facility Manager Geoffrey Pym said.
"We sent away almost 10,000 tonnes of FOGO material collected from residences last year.
"Our commercial service engages business owners and their staff in the same program they currently use in their homes, making the transition to compost in the workplace very easy."
Lulu and Kit Haircutters are among a throng of local businesses embracing the weekly collection service in an effort to reduce their general waste and become more environmentally friendly.
"We are doing at least a dozen hair cuts a day and it all adds up," Lulu and Kit owner-operator Kirsty Quach said.
"Having a bin, we can place all our organic material - like hair - in is not only saving us an enormous amount of space but reducing the costs associated with garbage removal."
Unbeknownst to many, human hair – as well as pet hair or fur – is a rich source of nitrogen and can be added to a compost pile or bin.
"Hair is an organic matter, just like coffee grinds, eggshells, bones, fruit and vegetables," Mr Pym said.
"You can even put compostable utensils, paper, cardboard and towels in the green-lidded bin."
A diverse cross-section of local businesses including schools, restaurants, cafes, pubs and clubs have already registered for the additional service, however Mr Pym is hoping to see even more come on board.
"This service is an easy way for businesses to actively make a positive difference to our environment while reaping financial benefits," Mr Pym said.
"Commercial FOGO also offers benefits to ratepayers because landfill is ultimately an expensive exercise.
"If we remove organic matter from landfill, we reduce costs as well as greenhouse gases, because organic matter breaks down in landfill. "
Council implemented its commercial waste collection system in September 2018 as an opt in or opt out basis.
The commercial FOGO bins are 240L in size and are collected weekly.
Businesses owners or managing agents can access information on signing up for service by phoning 1300 292 442 or visiting yourwaste.com.au/commercial.
Did you know?
The commercial and industrial sector generates approximately one third of all waste sent to landfill?
What can go in the FOGO bin?
Bread
Fruit and vegetables
Dairy
Raw and cooked meat, bones and eggshells
Coffee grinds and tea leaves
Garden organics – lawn clippings, tree pruning
Compostable utensils, paper and cardboard