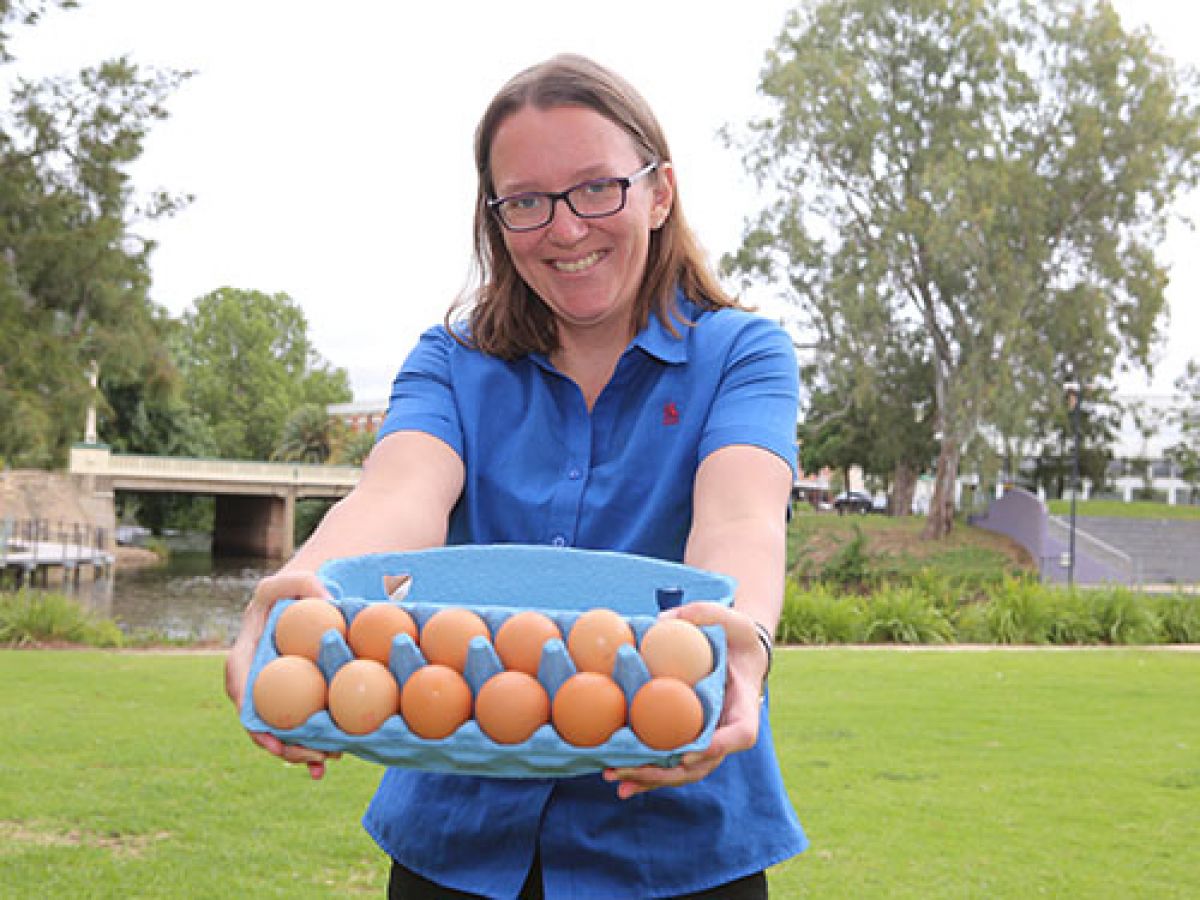 ---
Community
Council gets cracking in Food Safety Week
Published: 07 Nov 2019 12:14pm
Wagga Wagga City Council Environmental Health Officers can't wait to get cracking on their next educational campaign as part of Australian Food Safety Week starting on Monday.
Council officers will be available to speak with members of the community about the importance of food safety at the Civic Centre between 11-15 November from 11am to noon each day.
The emphasis during Food Safety Week this year is on the safe handling of eggs.
Eggs are a simple, cost effective and nutritious part of people's diets but egg shells can be contaminated by Salmonella on the outside.
"This is particularly true for uncooked dishes, sauces and dressings containing raw or lightly cooked eggs," Council's Environmental Health Coordinator Sharomi Dayanand said.
"These include uncooked desserts such as mousses and tiramisu; sauces and dressings such as hollandaise; fresh mayonnaise, and aioli; drinks containing raw egg such as egg nog, health shakes with added raw egg and steak tartare.
"These foods are risky because the eggs are eaten uncooked. It is therefore important to ensure eggs are handled safely."
It is strongly advised not to use cracked or dirty eggs, Ms Dayanand said.
Ms Dayanand said it is important to carefully check eggs for cracks, wipe off any visible dirt with a dry cloth or paper towel but don't wash the eggs in water as this can transfer the contamination into the egg contents
"Always remember to wash your hands with soap and water and dry thoroughly after handling eggs," she said.
For more information contact Council's Environmental Health Officers on 1300 292 442.
CAPTION: Wagga City Council Environmental Health Officer Kate Barraclough prepares for Food Safety Week in the city from Monday 11 November.