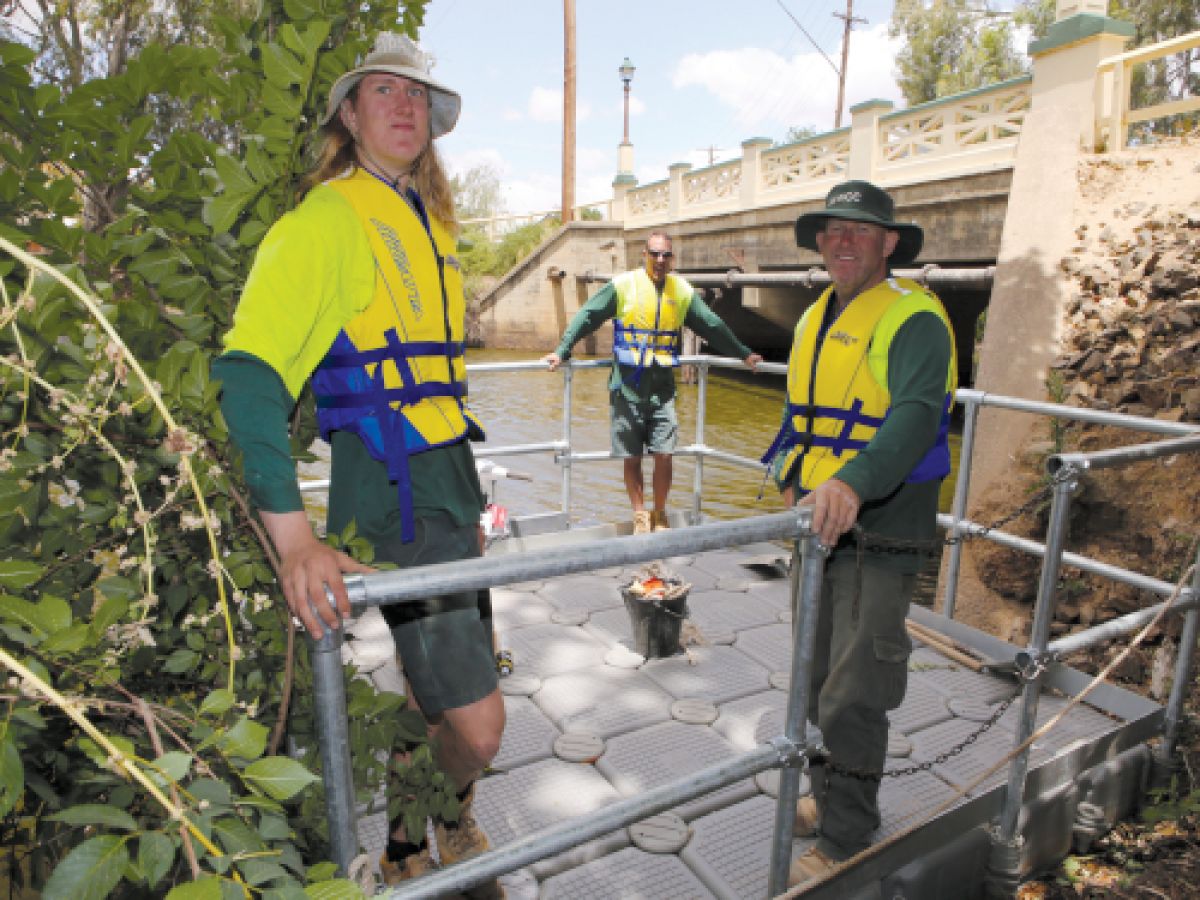 ---
Projects & Works
Council launches new pontoon
Published: 29 Nov 2019 2:51pm
A new pontoon to assist Wagga City Council maintenance crews to inspect its bridges and infrastructure was launched on a local waterway this week and put straight to work.
The new vessel, powered by a 12 volt electric motor, set sail on Wollundry Lagoon and gave Council staff an opportunity to inspect the Beckwith Street and Wollundry Lagoon bridges.
"It's an asset which will make bridge inspections quicker and easier to do along with any repairs and maintenance," Council's Team Leader Civil Rodney Smith said.
"There's also a significant improvement in safety and environmental aspects doing the work from a pontoon.
"It eliminates the need to use a suspended aluminium work scaffold to get crews beside and under the bridges – this eliminates a number of risks."
Mr Smith said the use of the pontoon to clean bird droppings from the underside of the bridges' headstocks and girders would be better from an environmental perspective.
"We'll cover the pontoon in a geofabric blanket and catch the rubbish that is removed from the bridges," he said.
"It will then be bagged up and disposed of at the waste management centre."
Mr Smith said it will be a similar scenario when the bridges are painted.
"Anything we can stop from getting into the water is a great benefit to the environment," he said.
"We're doing regular inspections and maintenance work on the 89 bridges across the Local Government Area and the pontoon is going to be put to work on some of those structures."
The pontoon measures 3m x 3m and is constructed from purpose-made 500mm square flotation drums complete with safety railing.