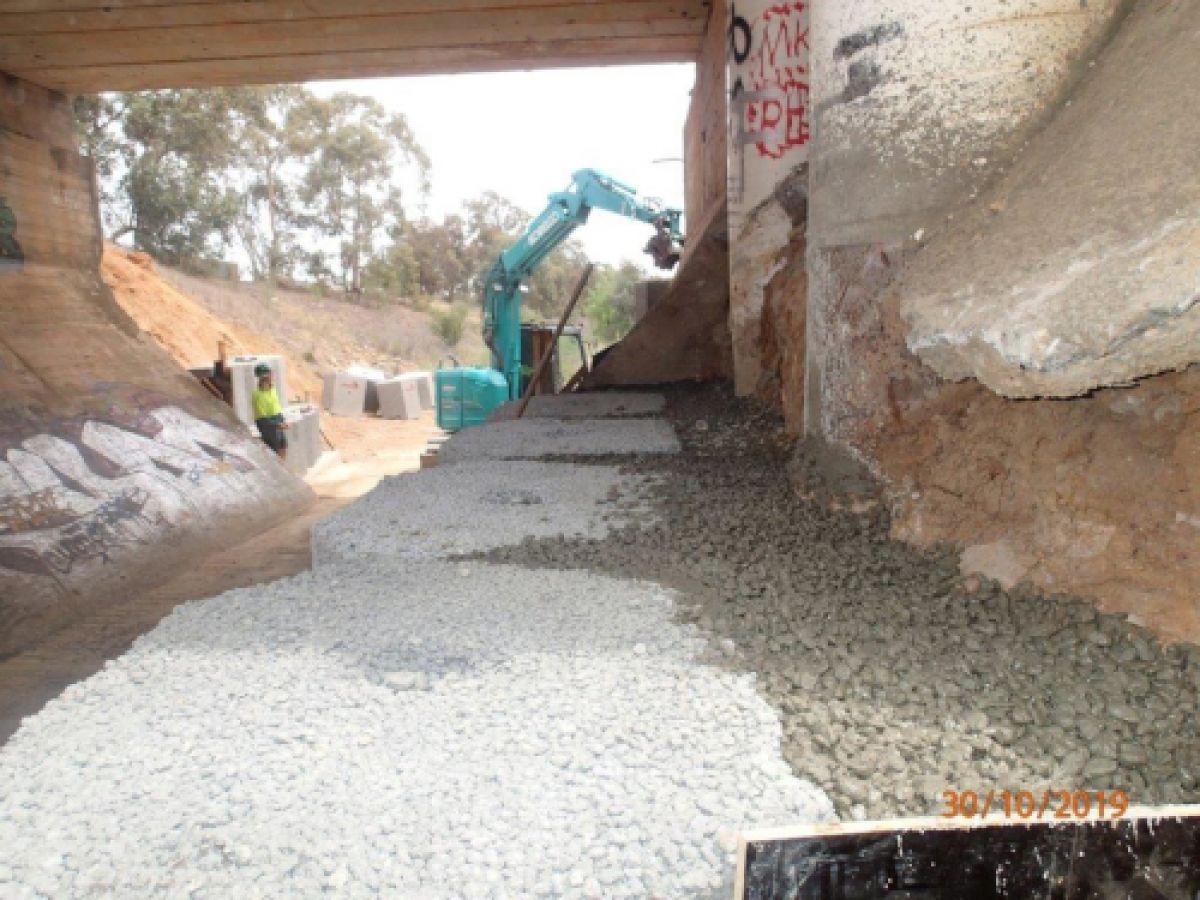 ---
Projects & Works
Crooked Creek Bridge Update
Published: 22 Nov 2019 11:25am
Wagga Wagga City Council is expecting to wrap up pivotal batter rehabilitation work on Lake Albert's Crooked Creek Bridge within the next four weeks.
Council has managed to keep traffic disruption along Main Street to the bare minimum since beginning the bridge abutment work in late September.
"We continue to have traffic signage in place to alert road users to work being undertaken, with progress being relatively smooth," Director Commercial Operations Caroline Angel said.
Council staff are continuing to look at ways to address and control erosion on the batter slope, which sits next to new block retaining walls.
"We have also constructed a handrail above the new guardrail to make the bridge safer for pedestrians," Ms Angel said.
"I would expect the work will be complete by mid-December."