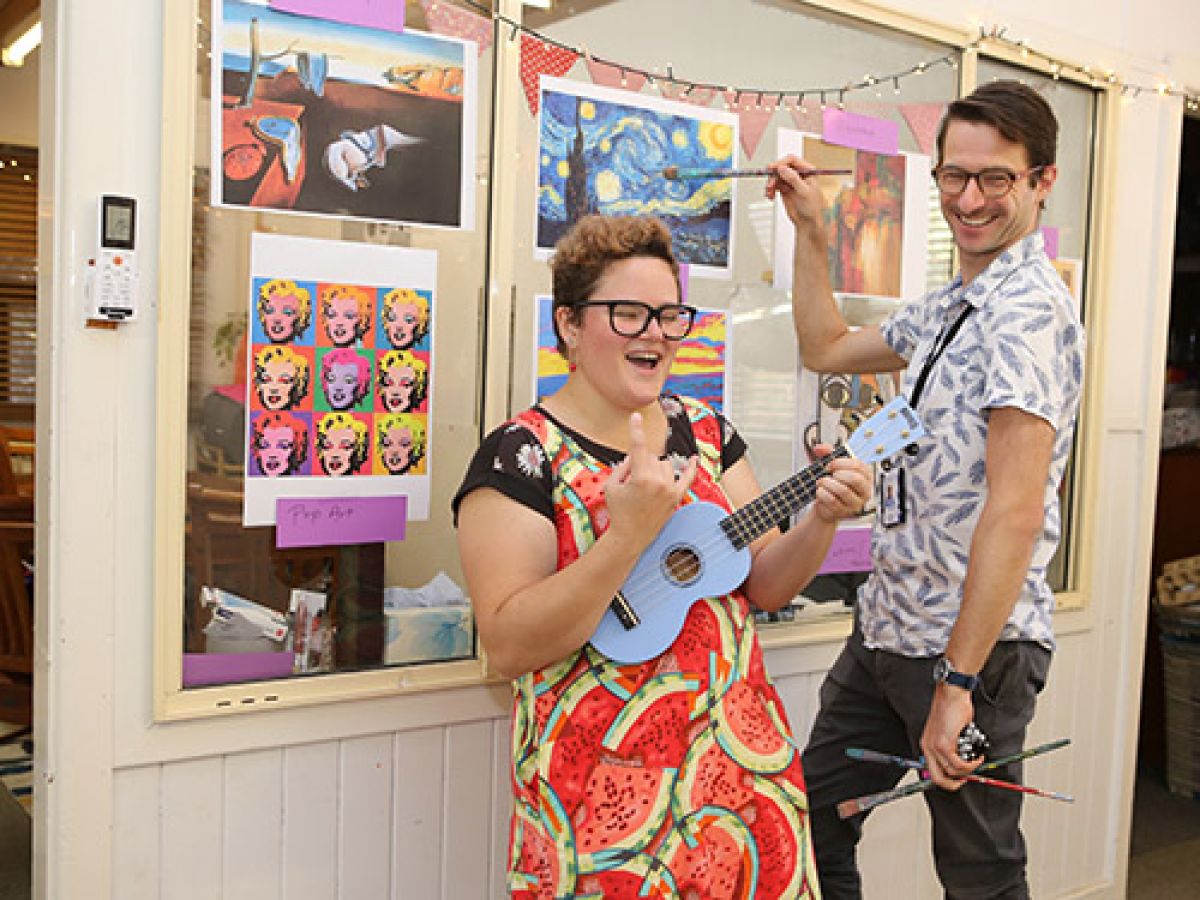 ---
Arts & Culture
Great gig for young musicians and artists
Published: 22 Nov 2019 2:22pm
Wagga Wagga's budding young musicians and artists have two unique opportunities to take their talents to the stage and learn more about creative industries alongside some of the best in the business.
Hub Tempo is a music development and mentoring program aimed at young musicians focused on developing voice, performance and song-writing skills and generating local performance opportunities facilitated by local musician Leah Ellis.
Creative Futures, a second program being offered through Create Hub Riverina, is a practical mentoring and art-making program aimed at senior high school students who aspire to a career in the creative industries and will be led by local artist Elaine Camlin.
Wagga Wagga City Council has supported both programs through its Annual Grants Program and recently committed $7,000 in total for their development.
Create Hub Riverina director Claire Harris said both programs are a rare opportunity for young musicians and artists to get more involved with their industries and to develop their skills and ideas in a comfortable environment where they are supported and challenged by local artists.
"Hub Tempo is aimed at 12 to 18-year-olds who are looking to develop their voice and song writing skills and build confidence in performing. There will be workshops, gig opportunities, jam sessions and a specialist song writing workshop by Sydney artist Danielle O'Keefe", Ms Harris said.
"It has been developed for young people who have some musical skills, but may have never written their own work, or performed before. It's a fantastic opportunity to learn new skills and develop those ideas with the help of experienced performers.
"Creative Futures is specific to art-making and portfolio-building and is targeted at Year 11 and 12 visual arts and design students. This program is for any senior high school student who would like to move into the creative industries.It will arm them with the practical skills and confidence to take that next step beyond high school."
Council's Cultural Officer Tim Kurylowicz said musical and creative arts programs such as Hub Tempo and Creative Futures provided new opportunities for young people preparing for a career in these industries.
"These are two terrific opportunities for young people to take their skills to the next level, work alongside professionals and get a leg-up into a future career making music or art," Mr Kurylowicz said.
"Council's contribution is making this top-level mentorship available to young people in a way that is affordable for everyone. I look forward to seeing talented young people from right across the local government area smashing their goals and excelling in their studies because of these programs."
Hub Tempo is a free program, and Creative Futures has a small materials fee only (Creative kids vouchers accepted). They are being offered through an expression of interest process. Those EOI's close on 29 November 2019, and Ms Harris is urging potential participants to get involved and submit an application.
Hub Tempo and Creative Futures start in February next year and will be rolled out over two school terms.
Pictured above: Council Cultural Officer Tim Kurylowicz and local musician and Leah Ellis ham it up
whilst encouraging young musicians and artists to apply for two unique mentoring programs.