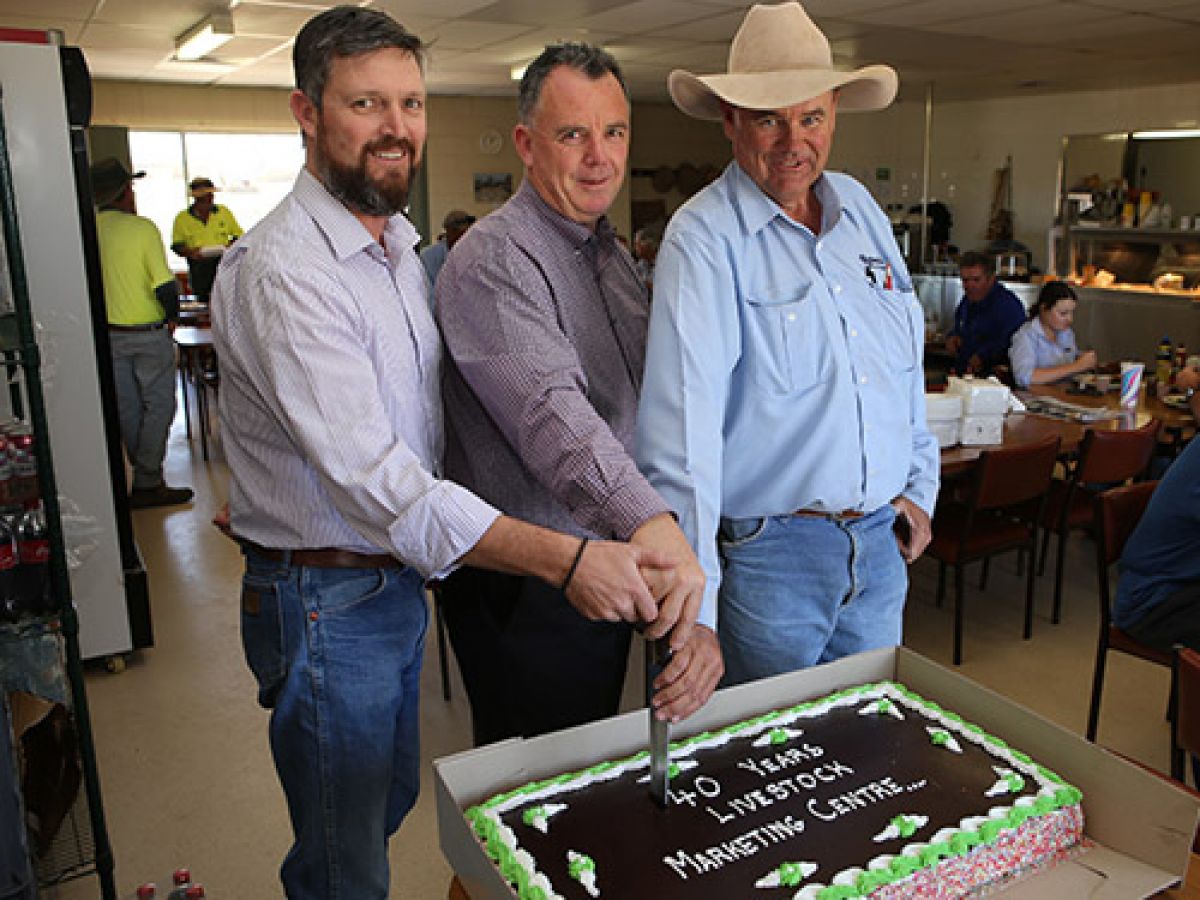 ---
Community
Livestock Management Centre 40th birthday
Published: 29 Nov 2019 11:07am
Wagga stock and station agent Ryan Schiller was a schoolboy when he first started working at Wagga City Council's Livestock Marketing Centre (LMC) in 1980.
Whilst the centre was officially opened by the then Minister for Agriculture Jack Hallam in June 1980, the first sale of stock at LMC took place 40 years ago on 6 November 1979.
The 40th anniversary of LMC was celebrated with small ceremonies at the saleyards on Monday and Thursday afternoons to coincide with the weekly cattle and sheep sales.
Mr Schiller was back where his career as a selling agent all began this week and assisted in the official cake cutting as the President of Wagga Associated Livestock Agents.
"I've seen this place grow so much in that time. I was here as a school kid when it first opened and I'm still here today representing a strong group of selling agents who contribute to making it one of the best saleyard facilities in Australia," Mr Schiller said.
LMC Manager Paul Martin paid tribute to the many facets of the industry who utilise the facility each week.
"The agents, the transporters, Council staff and management past and present, and all the local producers who put stock through the centre – they all contribute to the success which is the Livestock Marketing Centre," Mr Martin said.
"We continue to make improvements to the centre and that is a show of confidence in the region and the businesses we service."
The LMC was established at a cost of $3.4 million in 1979 with a capacity of 4000 cattle and 30,000 sheep.
Today the centre is regarded as one of the major stock selling centres in Australia. It is the nation's largest sheep and lamb selling centre - selling close to 2 million sheep and lambs each year - and one of the largest sellers of prime cattle in Australia, regularly selling in excess of 200,000 a year.