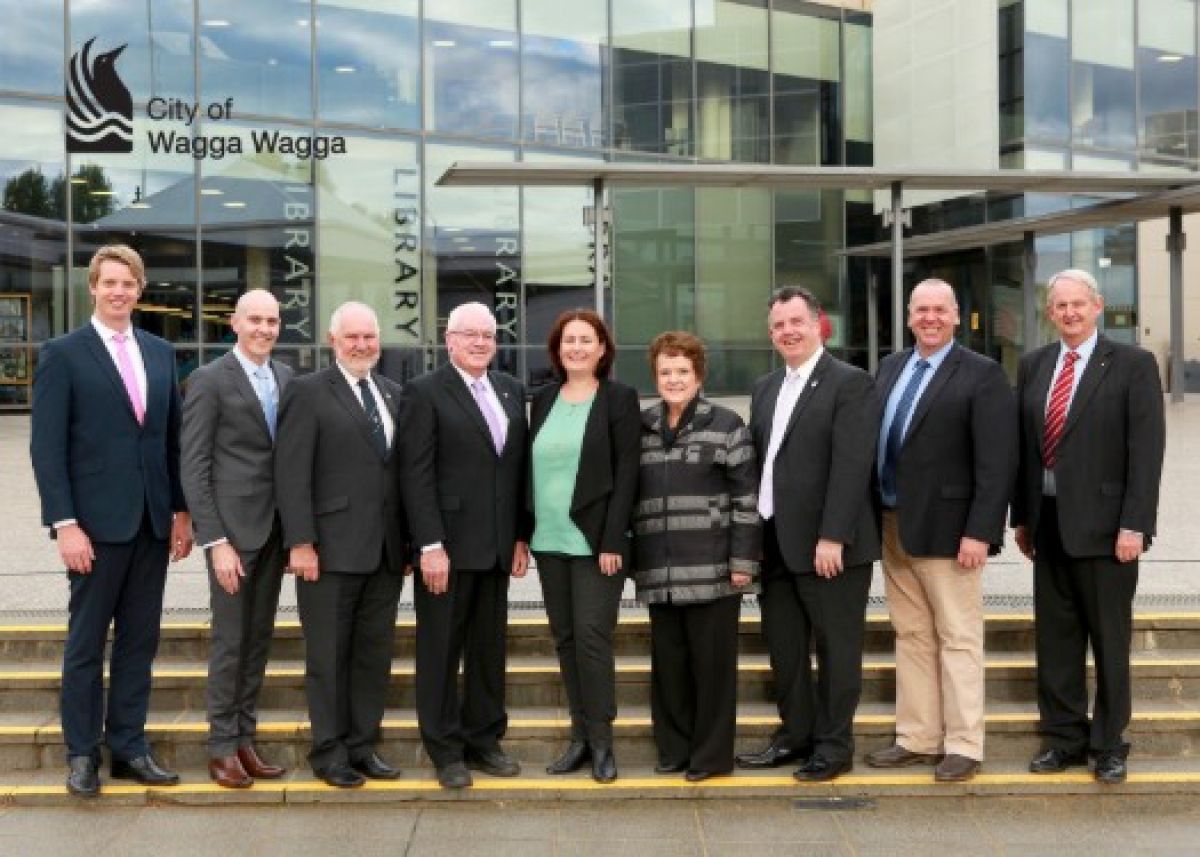 ---
Council
Wagga City Council 11 November 2019 Ordinary Meeting
Published: 11 Nov 2019 2:47pm
Memorial to honour Light Horse
Council has agreed to support the construction of a Light Horse Memorial to commemorate the history of the famous mounted infantry brigade in the Riverina.
A lifesize statue of a mounted trooper will be located in, or within the vicinity of, the Victory Memorial Gardens with Council agreeing to contribute $50,000 to the project.
The Light Horse Memorial Committee will raise the remainder of funds required for construction.
The committee has indicated the cost will be between $170,000 and $240,000 and anticipates funds will be raised over the next three years through various grants, organisations and businesses.
Council will also assist the committee to identify other grant funding sources for the project. Council's funding will be sourced from the Community Works Reserve
RP-3 PROPOSED LIGHT HORSE MEMORIAL
Support for young entrepreneurs
A program designed to identify and encourage young entrepreneurs is being supported by Wagga City Council.
Council endorsed $2000 in sponsorship towards Charles Sturt University (CSU) School of Business' inaugural School Entrepreneur Program to be held in the city next year.
The aim of the School Entrepreneur Program is to provide high school students with an opportunity to experience first-hand what it takes to be an entrepreneur. This program was first introduced by CSU in Port Macquarie in September 2019.
RP-4 SCHOOL ENTREPRENEUR PROGRAM
Mayor takes EV on Sydney trip
The Mayor Cr Greg Conkey has told Council in a report that a recent journey to Sydney in the city's new electric vehicle has reinforced his view that non-polluting electric and hybrid vehicles are the way of the future.
Cr Conkey's report was in response to a notice of motion which requested the Mayor to utilise the vehicle on a trip to Sydney for Council business and report back to Council on a list of actions learned on the trip.
He said the small vehicle was intended to be used as a pool vehicle by staff around the city. However, Cr Conkey said his recent trip to Sydney demonstrated that with an improved electric charging network across NSW, longer distance EV travel is a viable option for the future.
The car was used for Cr Conkey's attendance at the LGNSW Conference in Sydney from 14-16 October this year.
CR-1 COUNCILLOR REPORT -NOM-1 NOTICE OFMOTION -USE OF ELECTRIC VEHICLE
Sister City 'goodwill and understanding'
Cr Conkey presented a report to Council following a recent Wagga Wagga delegation's visit to the city's Sister City, Nordlingen.
He said the visit was a great opportunity to further the goodwill and international understanding between Wagga Wagga and Nordlingen.
Cr Conkey highlighted that over the past 50 years many hundreds of Wagga people have visited Nordlingen, and Wagga had hosted many hundreds of people from Nordlingen.
He said he invited Nordlingen city representatives to visit Wagga next year for the Fusion multicultural festival.
CR-2 COUNCILLOR REPORT - SISTER CITY DELEGATION TO NORDLINGEN, STADTMAUREFEST
Customer service a highlight
Council's Performance Report to the end of last financial year has outlined a number of highlights achieved in that 12-month period. Council's outstanding customer service was high on the list of achievements.
The Customer Service team achieved 97% customer satisfaction through their bi-annual survey with the recent external customer service phone survey returning 100% satisfaction for the first time.
The team over 4,000 calls a month and the abandoned call rate has remained well under the industry standard of 6%.
Other highlights in the report include:
18 new events to the city.
20% visitation increase at the Museum of the Riverina.
More than 18,000 people attended City Library programs.
400 additional street trees planted this year for a total of 950 trees.
Some of the capital works achievements include:
Stage one of the Main City Levee
$9.2M Multi-Purpose Stadium
Two new sewer pump stations
45km of resealing and pavement renewal
Livvi's Place inclusive playground
2.2km Byrnes Road upgrade.
RP-1 PERFORMANCE REPORT - JULY 2018 TO JUNE 2019
Revised Procurement and Disposal Policy
Council has adopted a revised Procurement and Disposal Policy. The policy was placed on public exhibition with no submissions received, however a minor amendment was proposed after discussions with Councillors in early September.
Further discussions will be held with Councillors at a workshop scheduled for 2 December in relation to options for implementing a Regional Procurement Preference Policy.
RP-2 PROPOSED ADOPTION OF COUNCIL'S PROCUREMENT AND DISPOSAL POLICY -POL 110
Tender call for RiFL project
Council has agreed to call for tenders for the design and construction of the Riverina Intermodal Freight and Logistics Hub (RiFL) project.
A report to Council recommended to end an Expression of Interest (EOI) process and to return to the open market with a Request for Tender (RFT) for the project.
The decision to decline EOI applications was based on requirements previously included having changed sufficiently to warrant a fresh approach to the market.
CONF-1 EOI 2019-602 RIFL HUB PROJECT
Council to acquire central property
Council has agreed to acquire a property at 15-17 Trail Street in Wagga's CBD.
Another report to Council will be prepared following the purchase of the property to outline potential leasing opportunities and associated capital costs.
CONF-2 PROPOSED ACQUISITION OF LAND
Easements acquired for projects
Council will proceed with the acquisition of easements to accommodate the upgrade of the levee bank and walking track.
The levee bank is being upgraded to 1:100 year flood levels whilst the walking track will become a shared path.
The acquisition will be made from Riverina Water County Council.
CONF-3 PROPOSED ACQUISITION OF EASEMENT FOR LEVEE BANK AND WALKING TRACK
Negotiations to name new stadium
Council has agreed to allow direct negotiations to start with any person or organisation who may be interested in naming rights of the new Multi Purpose Stadium at the Exhibition Centre.
It was recommended that Council would achieve the best outcome via direct negotiation.
A further report will go to Council should negotiations be successful.
CONF-4 RFT 2019-32 NAMING RIGHTS MULTI PURPOSE STADIUM