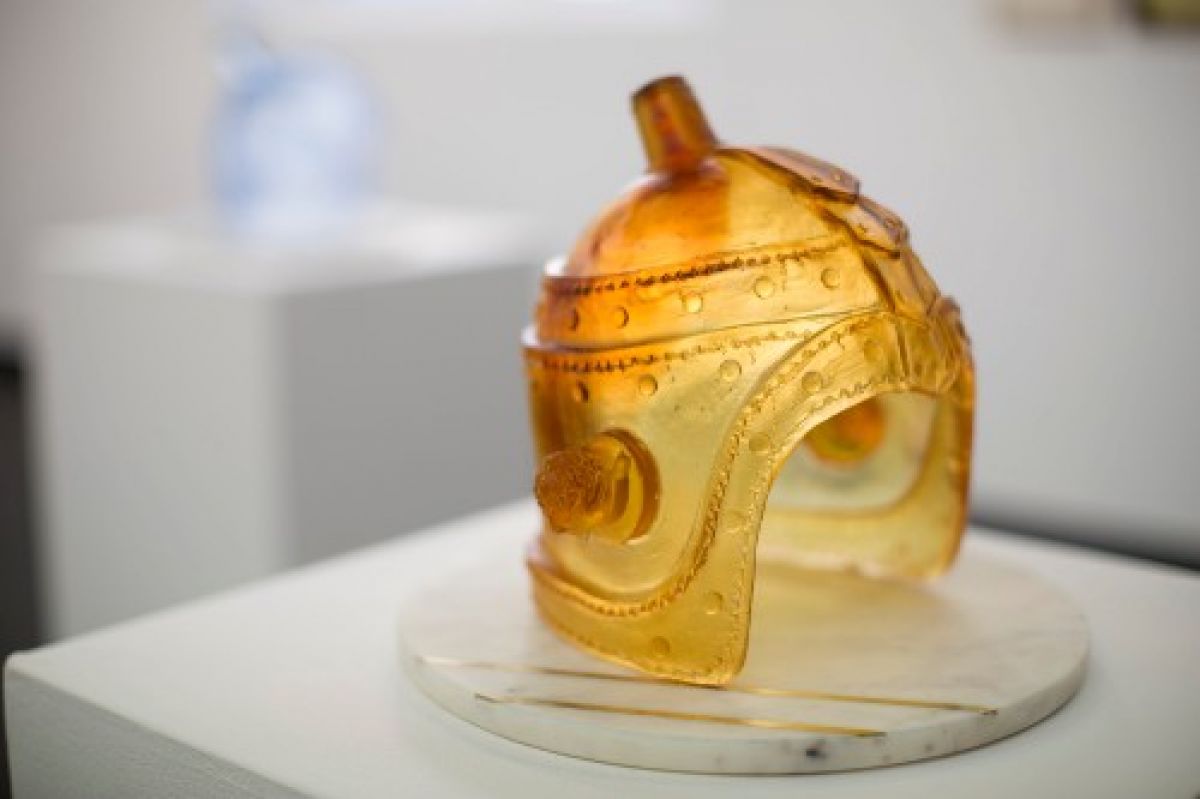 ---
Arts & Culture
National Emerging Art Glass Prize winner
Published: 09 Apr 2020 1:37pm
The National Emerging Art Glass Prize was judged remotely this year by renowned glass artists Holly Grace and Tom Rowney, who both agreed it was a difficult decision amongst such a diverse range of works.
This year, the prize showcased innovative works from 23 of Australia's top emerging glass artists.
The 2018 National Emerging Art Glass Prize recipient Rose-Mary Faulkner announced this year's winner, Nancy Yu, for her rendered work "Headcase, Phantom of Ego/Glass Armour Series".
Nancy said her work explores the way people "deal with our ego; the tension between the image we think we project and the reality of our experiences donning the armour of pride".
"I use glass to create the phantom of ego we wrap around ourselves for protection," Nancy said.
In exchange for the acquisition of her work into the National Art Glass Collection, Nancy will receive $4,000 prizemoney plus a masterclass study trip to North Lands Creative in Scotland.
The People's Choice Award is now open and voting can be cast online via the Gallery website waggaartgallery.com.au/neagp-2020