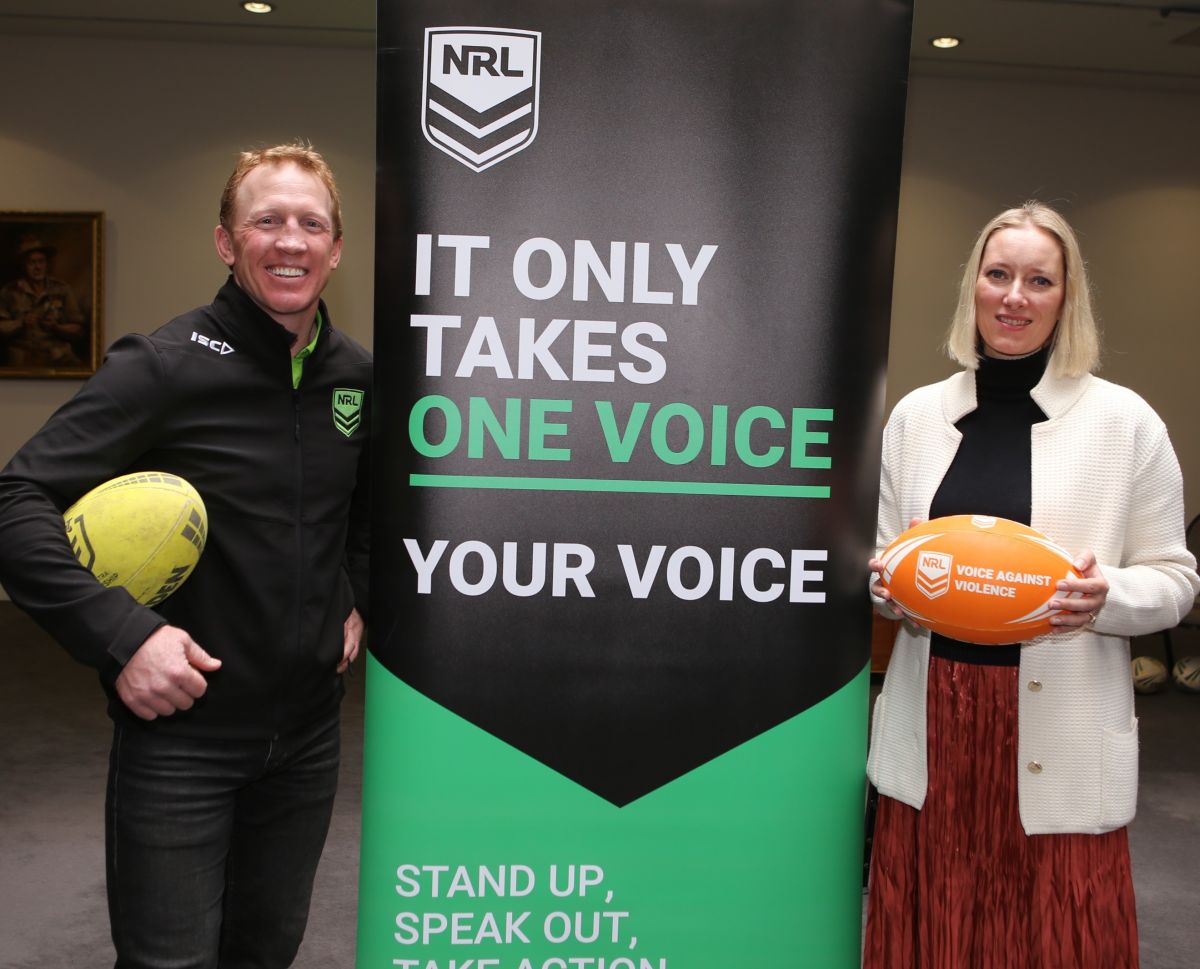 ---
Community
Former Raiders' star talks equity and respect with Council staff
Published: 28 Aug 2020 11:20am
Former Canberra Raiders' captain and NRL Ambassador Alan Tongue was in the city this week to conduct a workshop with Wagga Wagga City Council staff as part of the NRL's Voice Against Violence (VAV) program.
The workshops aim to educate and raise awareness of the serious issue of gender-based violence, with a focus on empowering community members to stand up, speak out, and take action.
A group of indoor and outdoor Council staff participated in the workshop, which uses rugby league drills to show individuals how they need work together to have respectful relationships at work and at home.
"The NRL's Voice Against Violence program carries a message that is important for everyone, no matter your gender," Mr Tongue said.
"I want to thank Wagga Wagga City Council for getting right behind the Voice Against Violence program and I'm sure that together, we can educate and empower one another to create positive and lasting change."
Equity Project Manager Maryna Bilousova said she was delighted to welcome Mr Tongue back to Wagga Wagga through theDVproject:2650.
"Through the activities of theDVproject:2650 we are working hard to build a resilient and respectful community, where everyone is valued and gender equality is normalised," said Ms Bilousova.
"The conversations have started, the public are engaged with our campaigns and we're working with sectors in the community to promote respectful and equitable relationships for all."
theDVproject:2650 aims to educate community members on the causes of violence against women and their children, promote gender equality and respect, and challenge rigid gender roles and stereotypes.