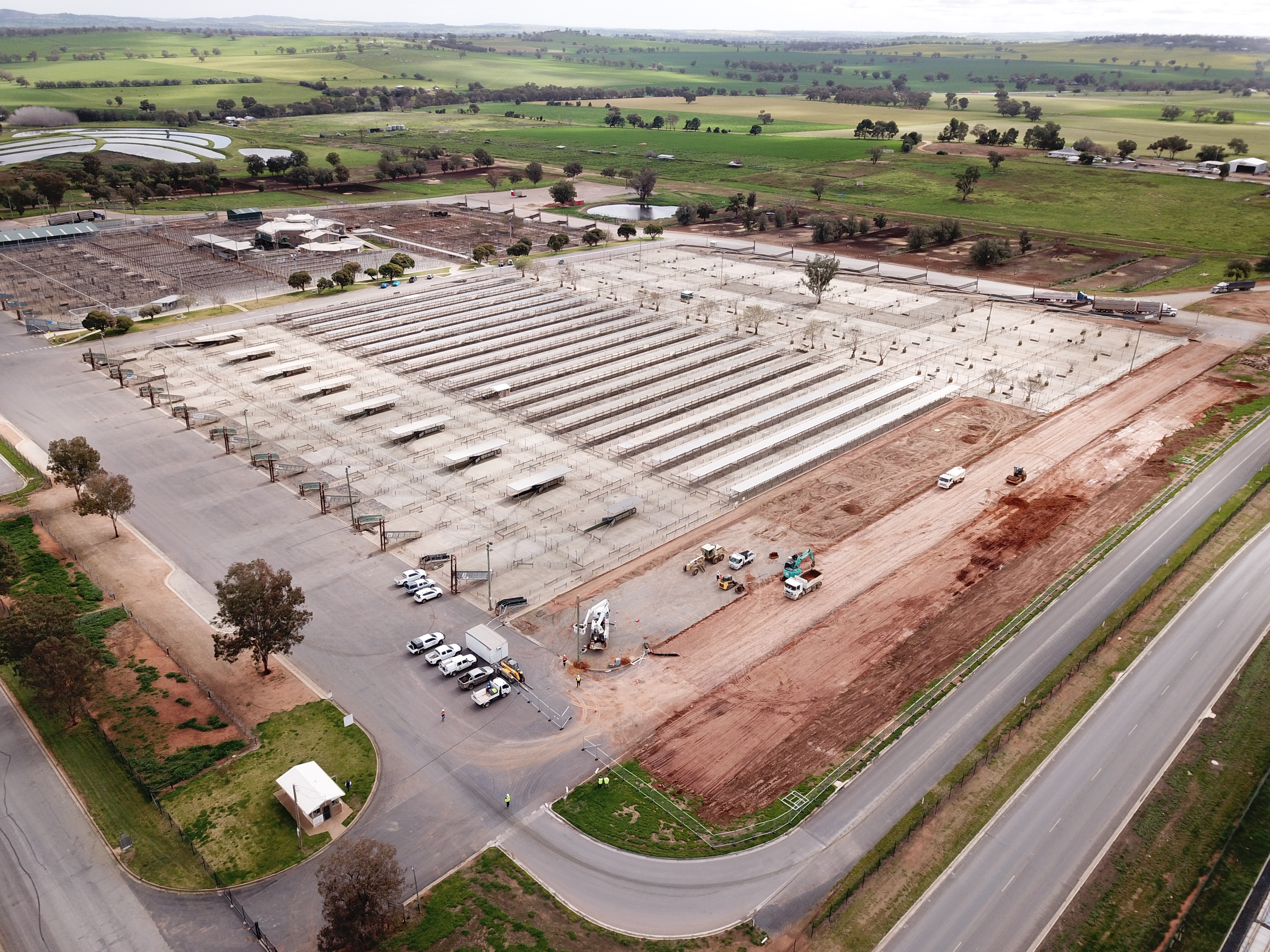 ---
Projects & Works
LMC upgrade starts
Published: 21 Aug 2020 11:49am
A $2.2M project to upgrade the sheepyards and significantly increase sale day capacity at Wagga Wagga City Council's Livestock Marketing Centre has started this week.
This marks the first upgrade to the sheep yards since the year 2000 and will add 25 per cent capacity at the premier selling facility in New South Wales.
LMC Manager Paul Martin said the project sits in the facility's 2016 masterplan and is a much welcomed improvement as demand for more serviceable useable space has consistently increased in recent years.
"We have seen more stock coming through the yards and to meet that demand we have made this upgrade a priority this year," Mr Martin said.
"It will be widely welcomed by the agricultural community, particularly the Selling Agents' Association and also producers who can put more stock through the yards at any one sale."
Council Project Manager Kym Holbrook said preliminary works were completed this week before the works kick into top gear in coming weeks.
"We've had to address some relocation of power lines and power poles before we continue with the earthworks," Mr Holbrook said.
"There has been some early progress with profiling on the old road to allow machinery to clear that space, and start work on a new road.
"In the meantime we have contractors manufacturing the yards and they'll be ready to install once all the site works have been completed."
The project is expected to be finished in late December 2020.
Works are not expected to impact normal operations at the LMC.