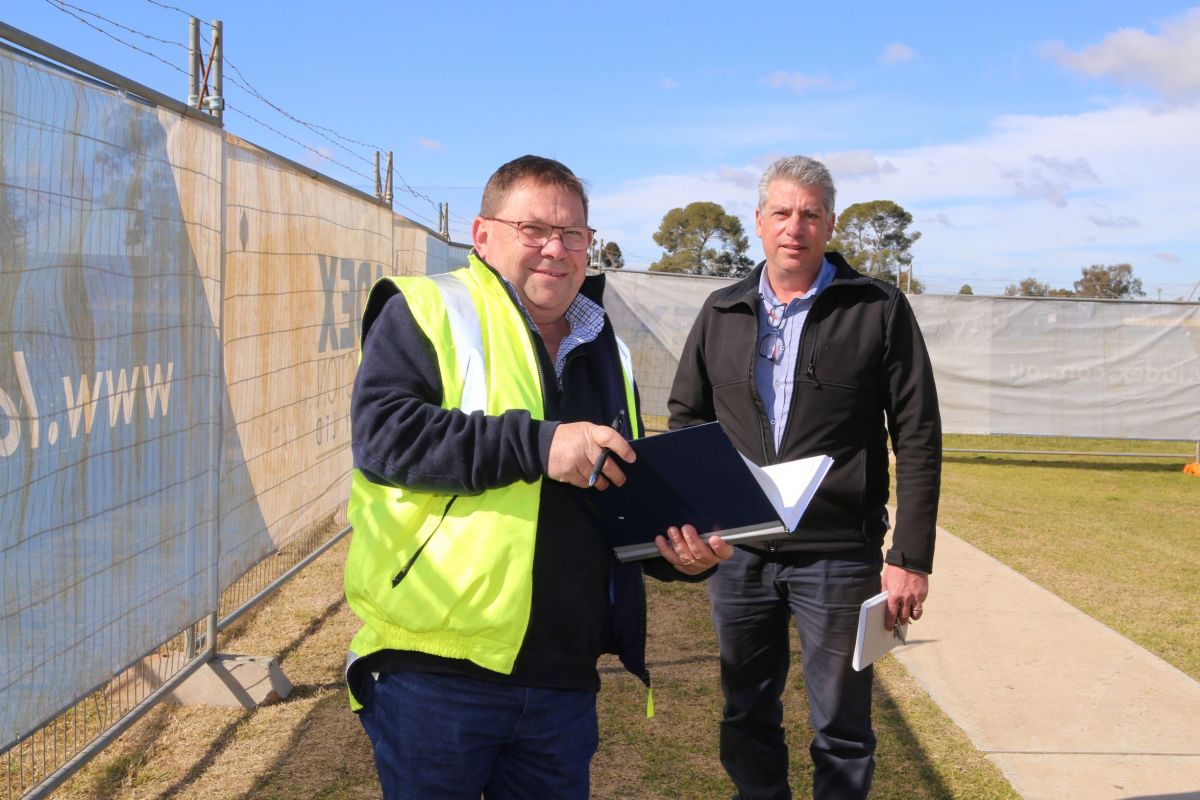 ---
Parks & Recreation
New amenities block at Bolton Park
Published: 07 Aug 2020 1:51pm
Site preparation work started this week on the Bolton Park amenities upgrade project. The project will see new amenities, office and a canteen created to replace the existing ageing facility.
The project forms part of Wagga Wagga City Council's Bolton Park Master Plan, designed to develop the precinct into a first-class regional sports hub.
The upgraded facility will house four change rooms, an adult-accessible lay down change facility, public toilets, canteen, office and storage rooms.
Council's Social Planning Coordinator Lisa Saffery said the inclusion of adult-accessible lay down change facilities was an important step for community inclusion.
"Lay down adult change facilities were the top item for our community when we developed the Disability Inclusion Action Plan 2017–2021," Ms Saffery said.
"I am thrilled Council have since built a number of lay down adult change facilities to meet the need and ensure access to venues for all community members.
"The inclusion of these facilities at Bolton Park is a wonderful step forward."
While works are underway, temporary fencing will be installed around the construction site, the footpath from Bolton Park carpark to 'Livvi's Place' will be closed, and there will be some minor disruptions to car parking.
Council is planning to begin construction next week, with a completion date of February 2021.
The project is jointly funded between Wagga Wagga City Council, AFL NSW/ACT and the State Government under the Stronger Country Communities Fund.
For more information visit wagga.nsw.gov.au/boltonparkplan