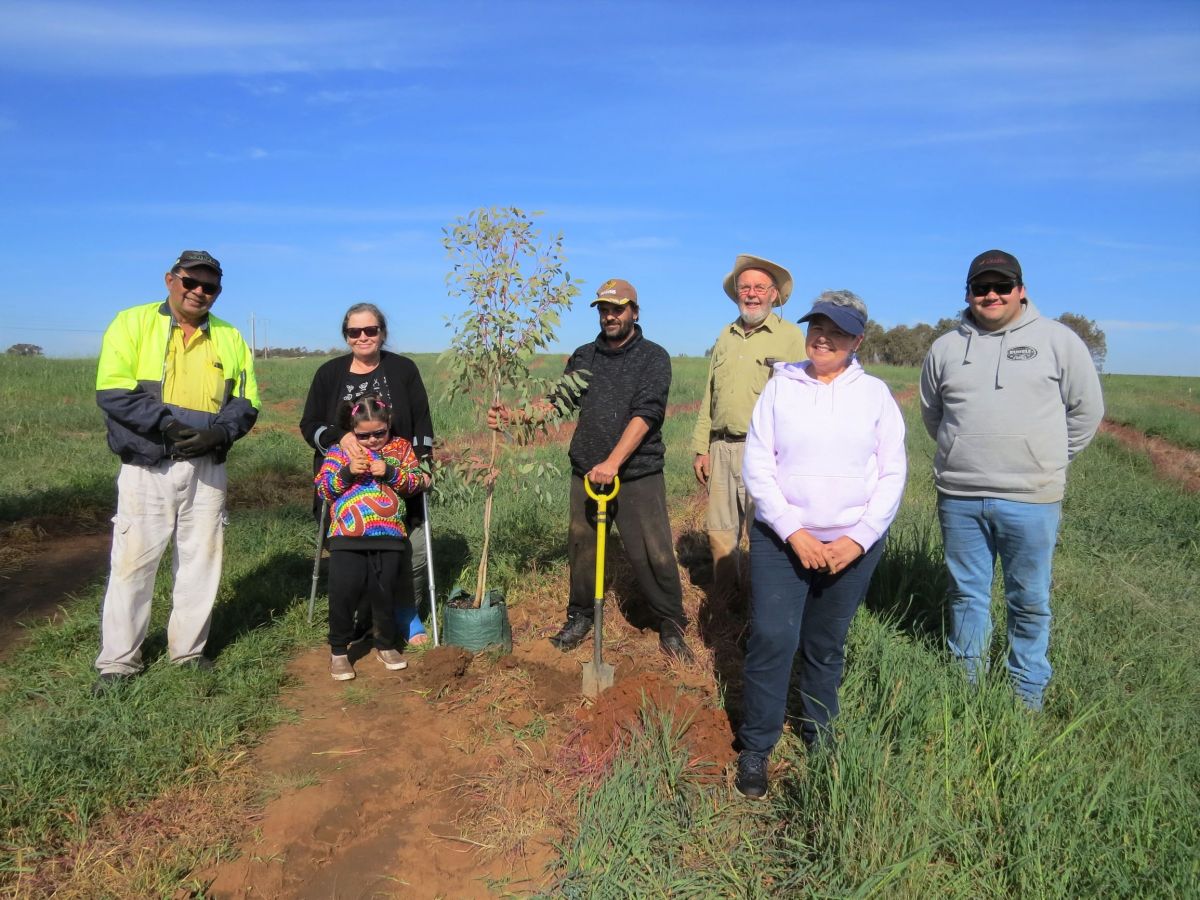 ---
Environment
Tree-mendous effort from local groups
Published: 07 Aug 2020 2:36pm
Wagga Wagga City Council kept its commitment to get 4500 seedlings into the ground in 2020.
Local students still managed to get grubby for Schools Tree Day, despite the national event's cancellation, with 35 local schools and preschools holding their own planting days. Council donated 3000 seedlings for the students to plant in their playgrounds.
Environmental Education Officer Alice Kent said it was wonderful to see children actively link their world to nature.
"The seedlings grow up to provide shade, play spaces and habitat for local fauna," Ms Kent said.
"And of course, it's fun for the kids to get outside and get their hands in the soil."
The students at Humula Public School, regular participants in Schools Tree Day, worked hard to give their seedlings a good start.
"This is a small school, but they pack a passionate punch for protecting, restoring and enhancing the environment," Ms Kent said, after attending the school's planting day.
"And it's paying off – the students now have a playground that provides food for beautiful birds, in addition to the burrow for a resident wombat!"
Continuing with their plans for what would have been National Tree Day, Members of the local Wiradjuri community gathered to plant around 500 seedlings adjacent to the Bomen Axe Quarry, one of the five declared Aboriginal Places in the Wagga Wagga Local Government Area.
"The declaration of Aboriginal Places is a way of recognising and legally protecting Aboriginal cultural heritage," Ms Kent said.
"What better way to honour that heritage, than by adding to the life in the area and planting beautiful native trees."
Students from Mount Austin High will plant the remaining 1000 seedlings near the Bomen Axe Quarry in the coming week.
Find out more about the significance of the Bomen Axe Quarry