---
Arts & Culture
A walk down memory lane at Huthwaites The Friendly Store exhibition
Published: 18 Dec 2020 1:16pm
From delivery bike to book, to a major exhibition: stories and memorabilia from iconic Wagga Wagga business, Huthwaites 'The Friendly Store', are now on display at the Museum of the Riverina's Historic Council Chambers site.
The store was founded as a trader supermarket by William George Fitzroy Huthwaite in 1906 and was a feature of the city's CBD until it closed in 1981.
Museum Manager Luke Grealy said Huthwaites The Friendly Store was developed from the book of the same name, produced by the museum in collaboration with the Charles Sturt University Regional Archives and the Wagga Wagga and District Historical Society.
"We started to do research into the only item we had in our collection from Huthwaites, a red delivery pushbike that many older men of Wagga would cycle around on as kids delivering groceries," Mr Grealy said.
"The response from the community as we dug into the history of that bike was so strong it evolved into the book and now into this exhibition."
Huthwaites The Friendly Store features objects and photographs brought in by member of the community along with items from private collectors and the CSU Regional Archives.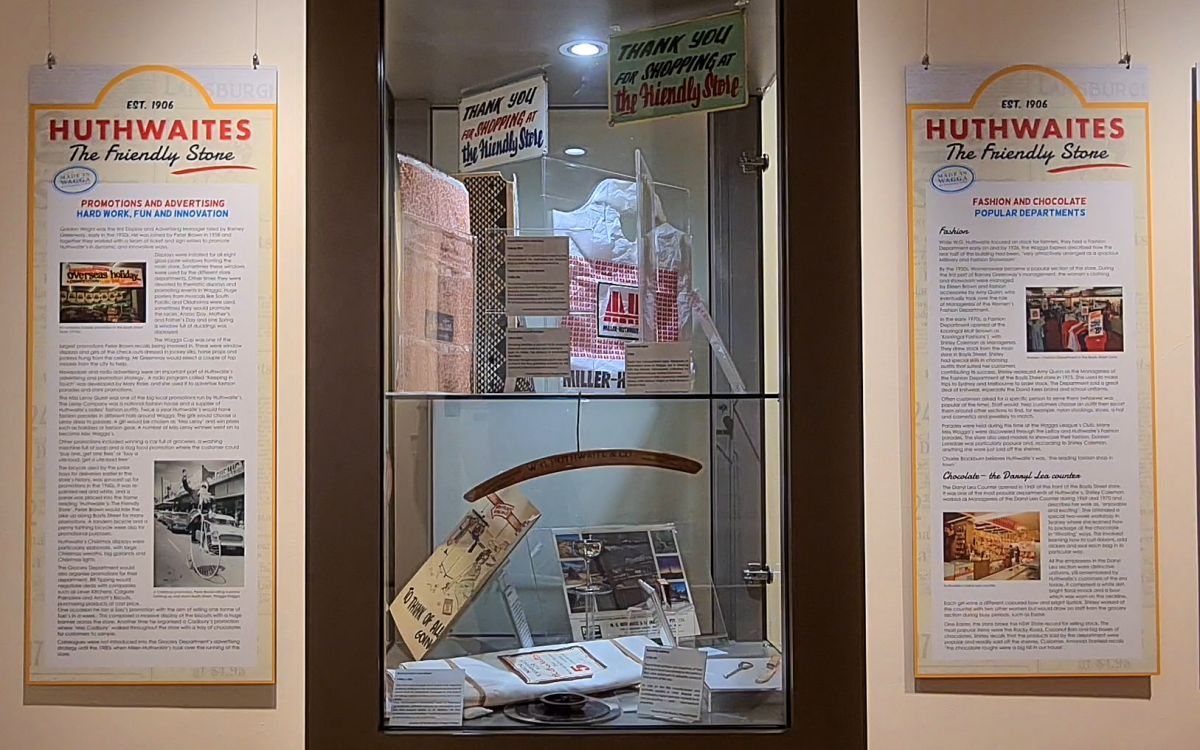 Curator Genevieve Mott said there is a lot on display that people will not have seen before this exhibition.
"There are objects donated by the Huthwaite family just recently and a few mysteries that nobody knew about Huthwaites that the family has theories about, so we're revealing some of those in this exhibition for the first time," Ms Mott said.
"We also have examples of work from the marvellous ticket writers who not only made signs for the store, but also made farewell and birthday cards for their colleagues.
"Huthwaites was a community within itself, which is just lovely."
Huthwaites The Friendly Store is the museum's first major, locally created, local topic exhibition since the start of COVID-19 restrictions.
"We're expecting to see a big bounce back in visitor numbers," Mr Grealy said.
"The museum will be open over the Christmas-New Year period, except for Christmas Day itself, and this year we will be opening on Monday 28 December, just to cater for that influx of people on holidays and visitors to the city."
Huthwaites The Friendly Store exhibition runs until 4 April 2021.