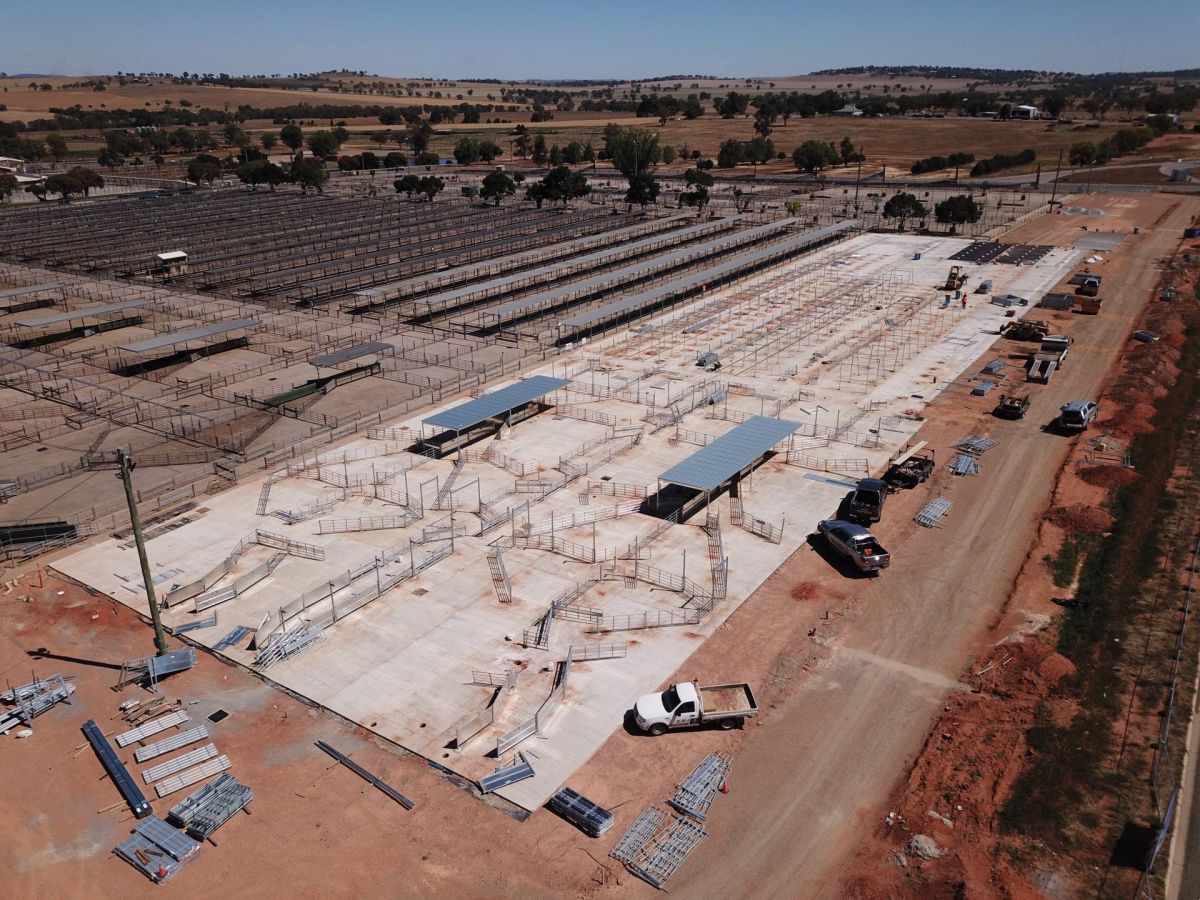 ---
Projects & Works
Final stages on LMC yards upgrade
Published: 11 Dec 2020 12:33pm
The final stages of the $2.2M upgrade to the sheep yards at Wagga Wagga City Council's Livestock Marketing Centre (LMC) are underway.
Work on the upgrade to increase sale day capacity at the premier selling facility in New South Wales is on schedule for competition in late February next year.
This project is the first upgrade to the sheep yards since 2000 and will add 25 per cent capacity on sale days.
Project Manager Kym Holbrook said Council has consulted with the Selling Agents' Association and producers to ensure the new section of yards is meeting the needs of the industry.
"We identified some important changes in that process, and whilst those changes were very minor, it will make a difference to more efficient processes on sale day," Mr Holbrook said.
"Contractors are progressing well and are nearing the end of pouring 8000 sqm of concrete with 20,000 stamped impressions and drilling the 1400 post holes required for the new yards.
"It will be a busy few weeks leading into the Christmas break before works resume early in the new year towards completion."
LMC Manager Paul Martin said the project sits in the facility's 2016 masterplan and is a much-welcomed improvement as demand for more serviceable useable space has consistently increased in recent years.