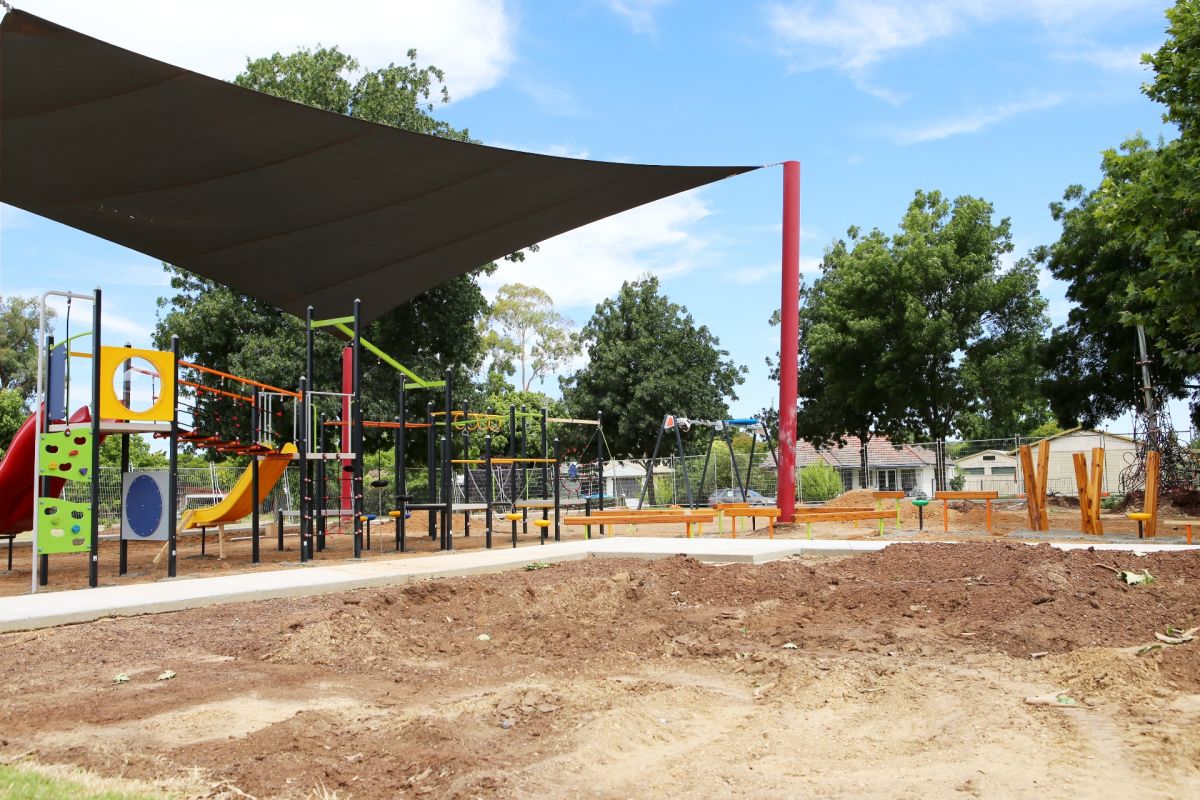 ---
Parks & Recreation
Full steam ahead on two suburban playground projects
Published: 04 Dec 2020 2:07pm
Work will start on Monday (7 December) on construction of the new playground at Kimberly Drive Park in Tatton.
The site was cleared earlier this week in preparation for the installation of the new equipment.
Works and Playground Officer John Conlan said the process is expected to take several days to complete.
"The design was chosen by the community and we are looking forward to delivering this refreshed and upgraded playground to the residents," Mr Conlan said.
Meantime, work on the Henwood Park Playground project (pictured) is nearing completion.
Most of the new equipment was installed this week, including a triple bay swing set, a standard playground structure and a natural play timber climbing area.
Mr Conlan said the soft fall bark chip should go in under the equipment this coming week.