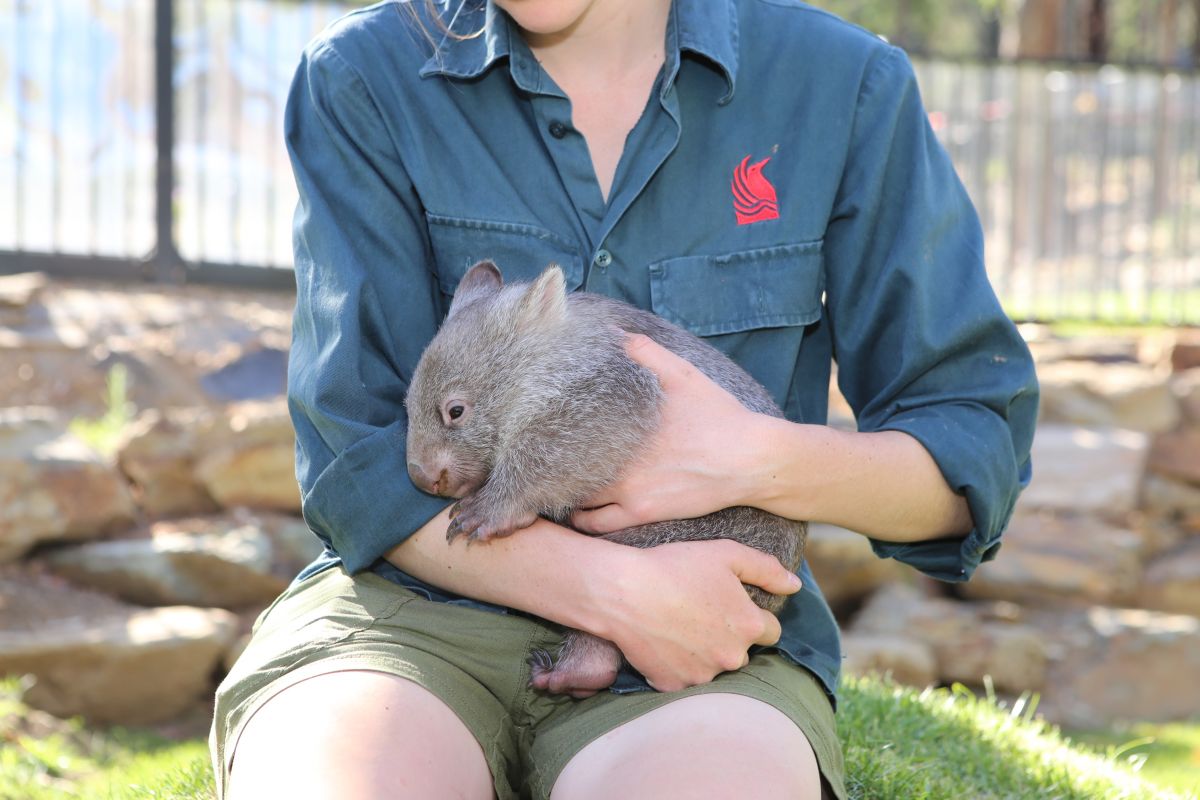 ---
Community
Rambunctious Russell: Wagga Zoo welcomes a new wombat
Published: 15 Dec 2020 11:06am
At just nine months old, Russell, the common wombat is set to become a star attraction at the Wagga Zoo & Aviary.
The youngster arrived at the zoo on 18 November 2020 and has been settling into his new enclosure.
Zoo Curator Kieralee Tori said Russell was rescued from the side of the road by the Porter family in Gundagai, and the mum Nicky took on the responsibility of caring for Russell.
"He only weighed a kilo at the time which usually results in hand-rearing being unviable, but Nicky did an exceptional job to get him past that critical stage," Miss Tori said.
"Once he got bigger, she contacted the zoo because she wanted a good home for him, and we were happy to be able to provide that for Russell."
It has been just 12 months since the zoo's popular wombat resident, Dozer, died at age 25 after spending about nine years at the zoo.
Now, young Russell will take up the mantle in bringing a bit of marsupial magic into the lives of visitors.
"We will do isolated window visits for him with the public each day around the fence line of his enclosure, between 10am-10.30am and again at 2.00pm-2.30pm, weather permitting," Miss Tori said.
"Everyone's more than welcome to line up and the keeper will pick him up and bring him over, so you can have a little meet and greet and give him a scratch."
Meantime, Council is pleased to announce works on replacing the perimeter fencing at the Zoo & Aviary have been completed as part of the on-going improvement project.
Project Officer Henry Collie said the last panels of the front perimeter fence have now been installed, along with a new security gate near the entrance.
"We began the work in September, initially demolishing and then replacing 420-metres of perimeter fencing around the back of the zoo and then moving to the front section, where we've put in another 180-metres," Mr Collie said.
"The new fence is 2.5-metres high and has half-a-metre of wire mesh dug into the soil underneath the fence line, which means predators such as foxes won't be able to climb over or burrow under the fence.
"These works will add to the experience of visitors and, importantly, will improve the security of the Zoo's animals."
Starting from Saturday 19 December, the zoo will operate seven days a week from 9am to 4pm, for the school holiday period. During hot weather, 35 degrees and above, it will close at 3pm, allowing both keepers and animals to stay cool and safe.
The zoo will be closed Christmas Day, but will open on Boxing Day, New Year's Day and Australia Day.