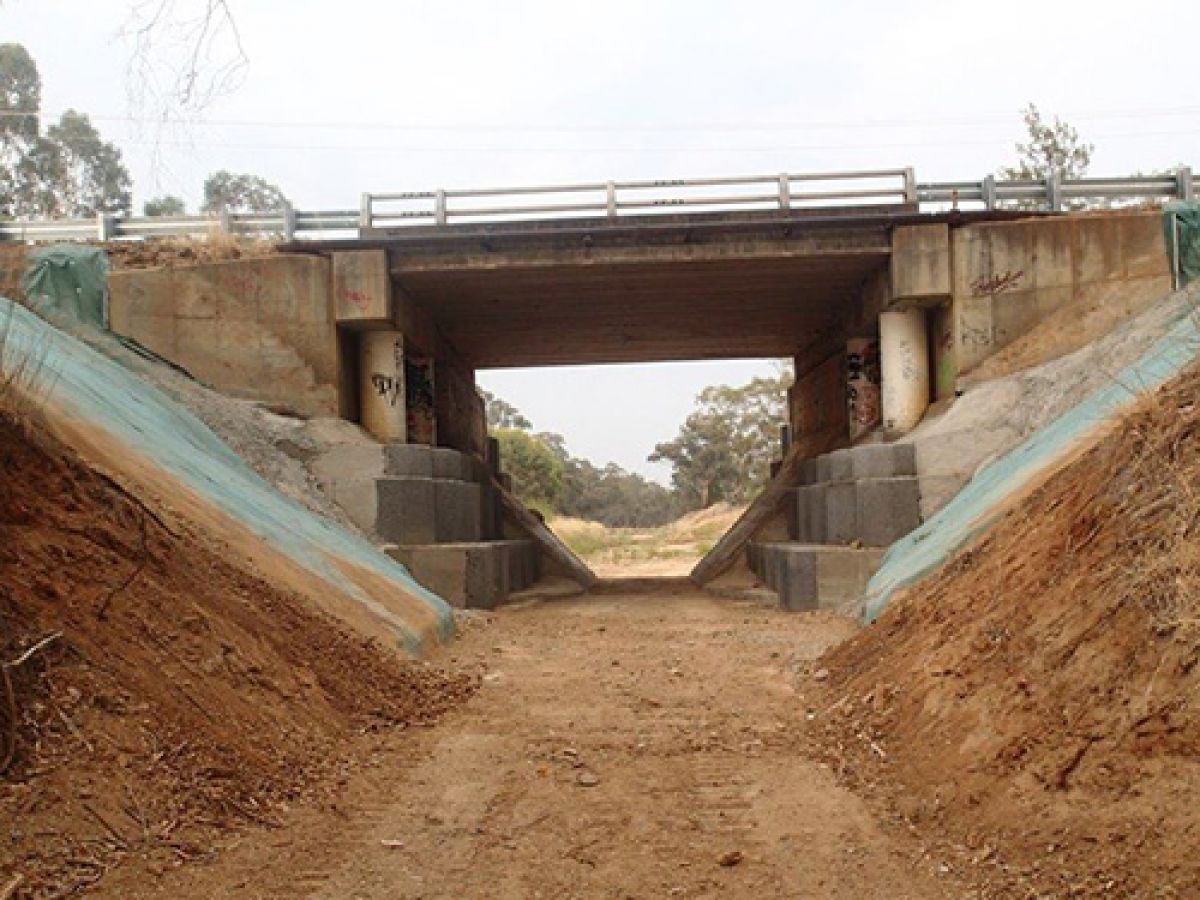 ---
Projects & Works
Crooked Creek Bridge works complete
Published: 07 Feb 2020 2:15pm
Rehabilitation work on Lake Albert's Crooked Creek Bridge has been completed with new guard rail and safety fencing installed last week.
The Main Street bridge abutment work started in late September last year and was finalised before the start of the new school year to minimise traffic disruption in the area.
Director Commercial Operations Caroline Angel said the works were carried out to open up the stream and to replace the damaged batter protection materials with concrete mass blocks and concrete matting for erosion control.
"This should protect batters against future high water levels," Ms Angel said.
"New guard railing was also installed on both sides of the road to improve safety for pedestrians and school children who use the walkways across the bridge.
"Powder coated pool style fencing was installed along the top of the batters to improve safety and also the visual amenity."
Before: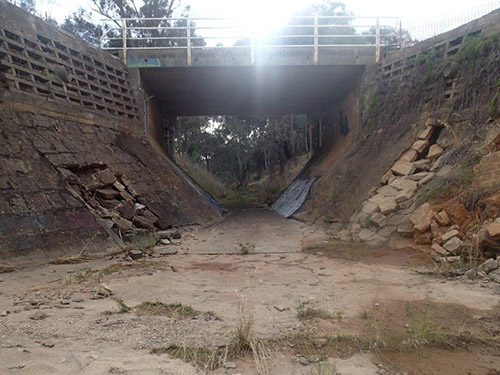 After: