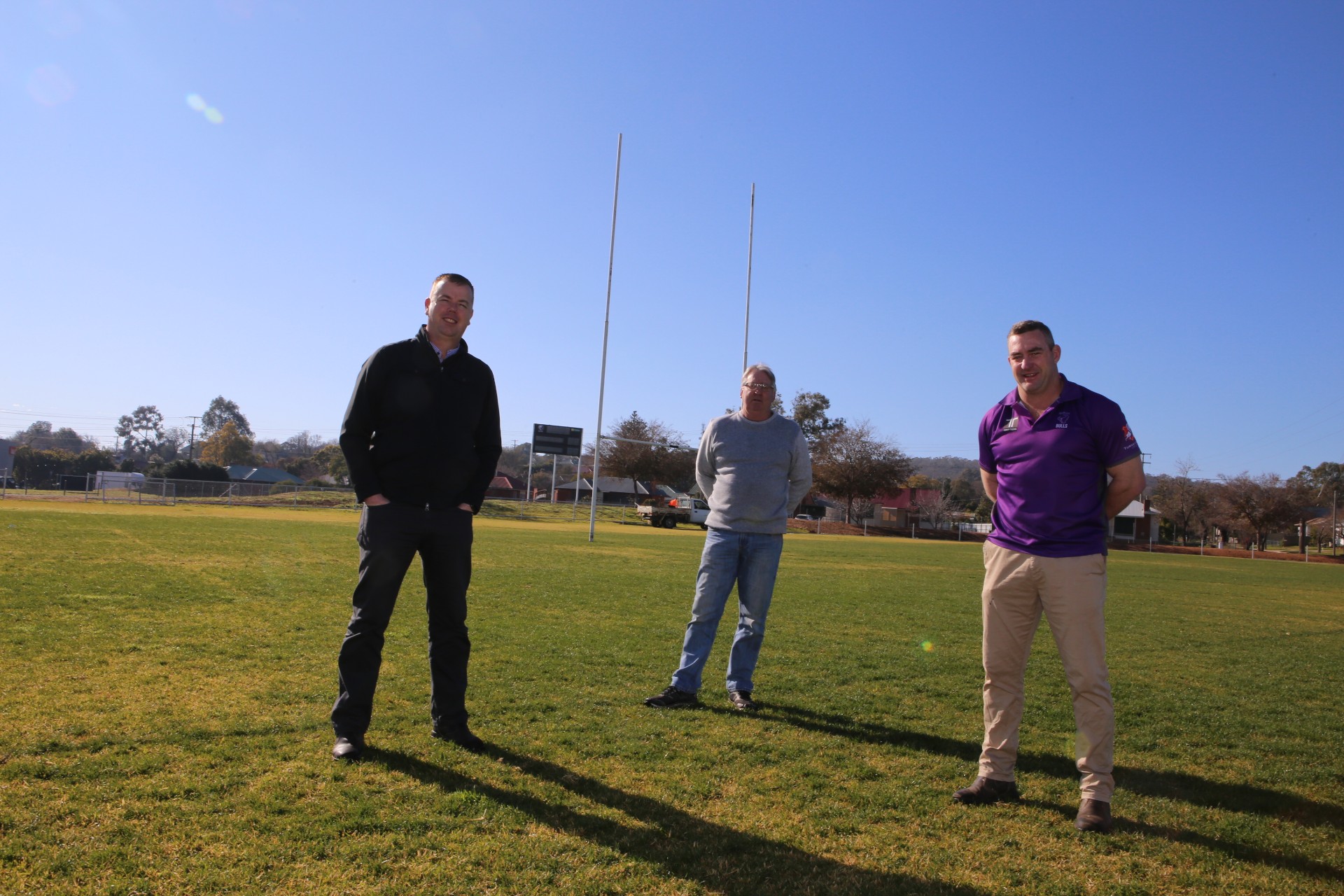 ---
Parks & Recreation
Harris Park Stage One improvements complete
Published: 22 Jul 2020 5:31pm
The first-stage upgrade of Wagga Wagga's Harris Park has provided the city with a second top class rugby league and cricket facility with more improvements to come.
Harris Park is now one of the city's best suburban sports fields located in Turvey Park and will play a pivotal role in the city's sports calendar during summer and winter events.
Wagga Wagga City Council's Strategic Asset Planner Ben Creighton said works on the first stage had brought the ground to the next level, and recognised the continued support of Wagga Rugby League in managing the project.
"The relationship between Council and Wagga Rugby League continues to bring dividends for the city and local sporting clubs and groups," Mr Creighton said.
"We have worked closely with WRL to complete many upgrades at McDonald's Park at the Exhibition Centre and this is a similar arrangement.
"The improvement works bring Harris Park to a new standard, not only for rugby league but also the local cricket association which utilises the ground."
Mr Creighton said improvements in Stage 1 of the project included the removal of a perimeter hedge and replacing the old fencing, a new electronic scoreboard, new lighting towers, surface works on the main area, new cricket nets and a training area adjacent to the main field.
He said future stages would include improvements to the dressing rooms and canteen.
"The new scoreboard was provided through a $13K grant to Wagga Rugby League from Riverina Water, so this has been a real community effort to get a suburban ground which was looking a little tired, back up to a higher standard," he said.
Southcity Bulls president Matt Ward said the club was already seeing the benefits with the new season now underway.
"The lighting has given us more options for training and the ground itself is now at a better standard for first grade matches," Mr Ward said.
"We recognise that McDonald's Park is the city's premier facility but we're more than happy to be given an opportunity to make these improvements and have a quality suburban ground available to rugby league and cricket.
"It's a win-win situation and Council has been proactive in making this happen and facilitating ground improvements that benefit the whole community."