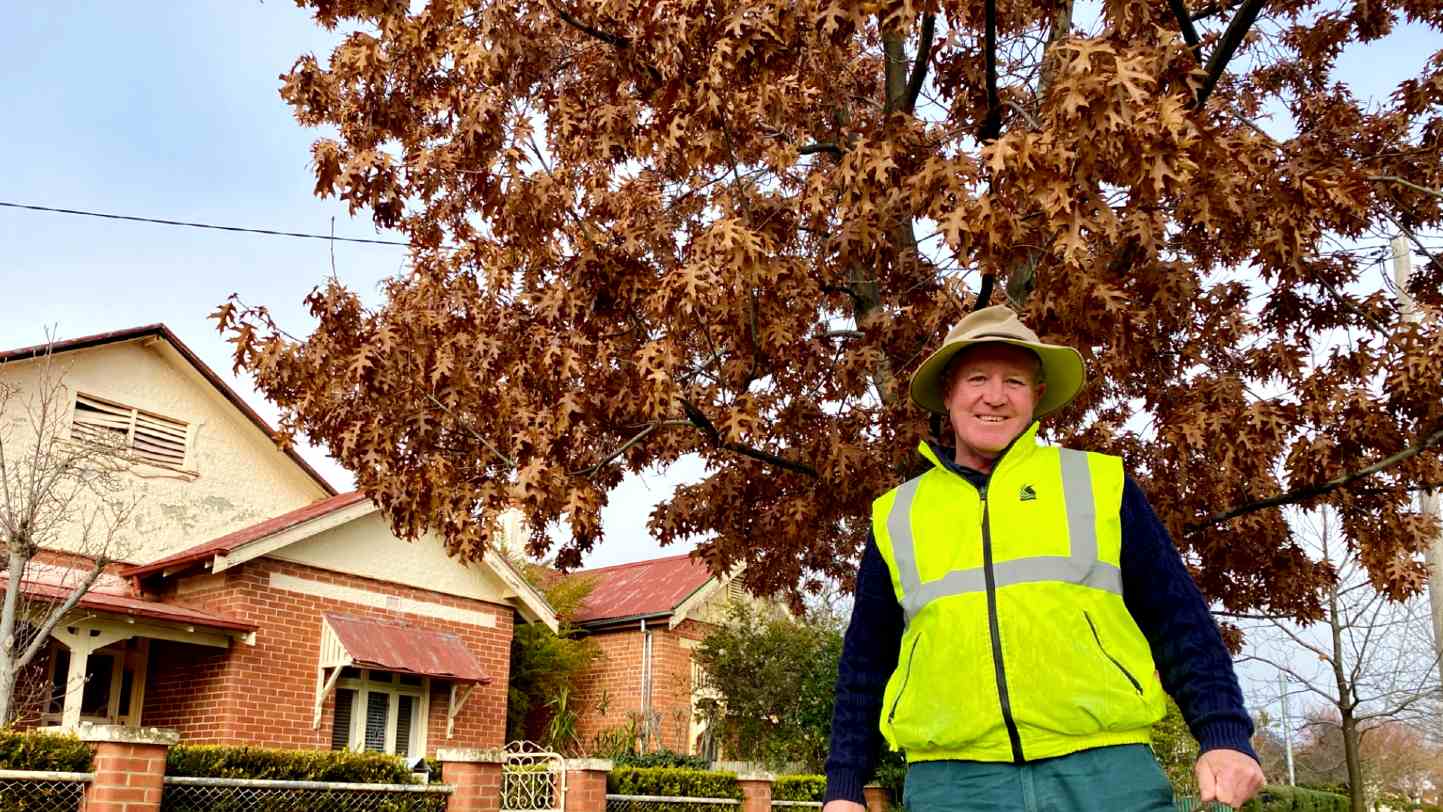 ---
Community
Wagga's Trees Are Streets Ahead
Published: 31 Jul 2020 3:07pm
From the century old plane trees lining Gurwood Street to the row of palms along Peter Street, Wagga Wagga's CBD features some beautiful avenues of old trees, some dating back to the 1890s.
But when you drive around Wagga's suburbs, particularly the newer subdivisions, you will notice there is quite a difference in the selection of trees planted along the streets' verges.
We caught up with Council' Tree Planning & Management Supervisor, Jim Dunn, to find out what factors are considered when assessing which trees are best suited for planting in the different parts of the city.
"When there's a development application for a new subdivision, we go out and have a look at the site to see how wide the verge will be, block size, the topography of the land, and soil profiles," Mr Dunn said.
"The verge width will factor into the types of tree shape that would suitable. For example, if it's a 3.5m verge or a cul-de-sac, you would tend to choose upright structure trees rather than a broad crowned species."
"The topography is also important for issues like potential blind spots, sloping blocks, and block orientation. If you've got a street facing the north side of your property you don't want a large evergreen tree on your nature strip, blocking your winter sun, cutting into your natural light and heat."
Soil profiles are another key factor; Bourkelands is shale, Lloyd has high salinity, while other areas are loam. These differences dictate which tree species would be best suited to each suburb.
At the end of the assessment process, the tree planting and management team provides a palette of tree species for developers or for homeowners looking to plant new trees or replace old or diseased trees.
"We need tough and hardened stock that's going to survive the longer, hotter and drier summers and droughts," Mr Dunn said. "Longevity and low maintenance requirements are important.
"You've got the Algerian oaks – Quercus canariensis – and the Turkish oak - the Quercus cerris – which are from countries that have really harsh summers. These oaks can live to be a couple of hundred years old.
"Generally, we're steering away from quick-fix trees like the prunus, because they only last 20 or 30 years and often end up with termites."
When Council plants a new tree, it puts a Street Tree Care leaflet in people's letterbox which outlines street tree maintenance issues and the financial benefits of having trees on your block.
Council approval is required to prune, remove or plant a tree on a nature strip or road reserve. For more information, contact Council customer service on1300 292 442 or via email council@wagga.nsw.gov.au