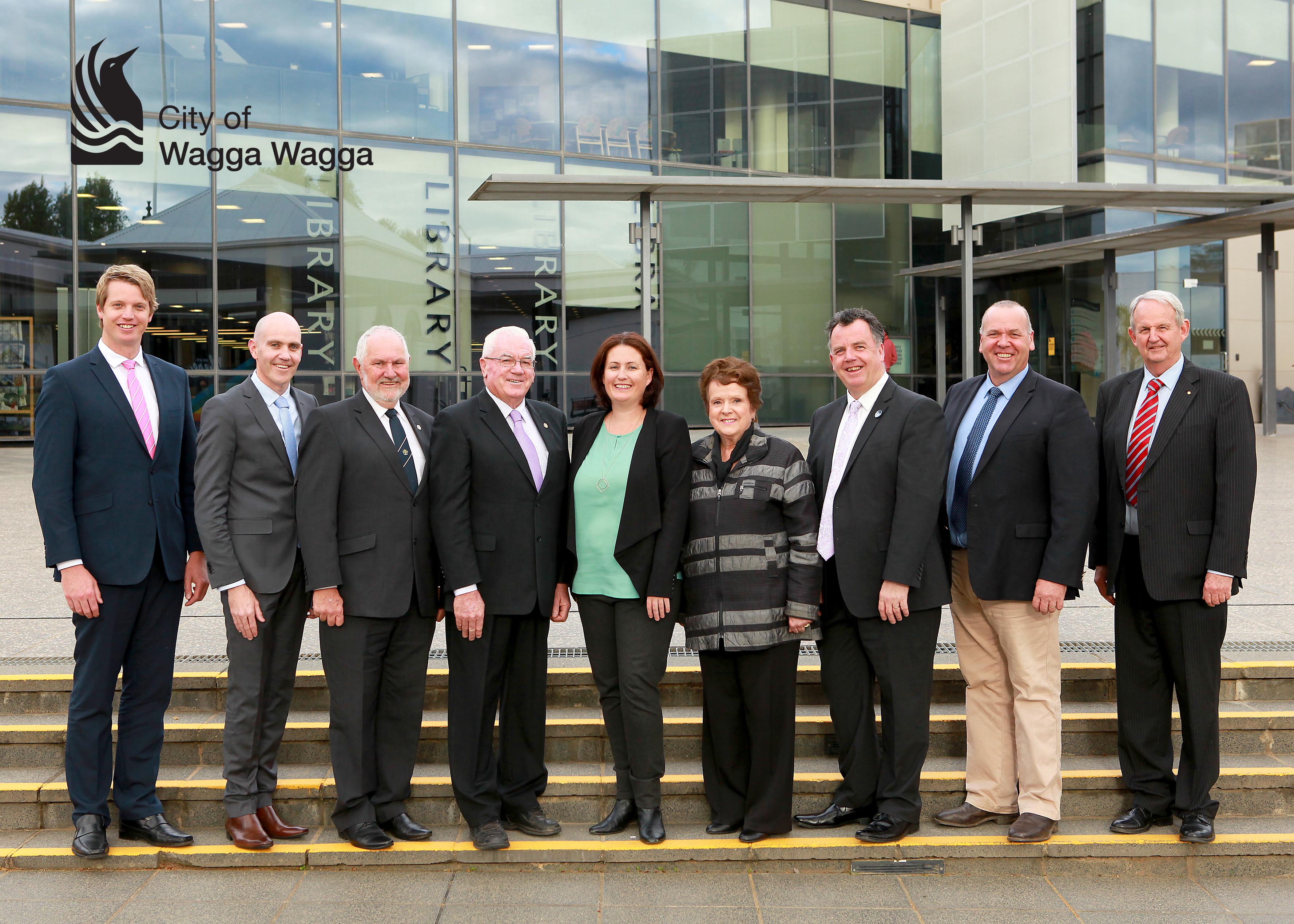 ---
Council
Summary of Council's 27 July 2020 Ordinary Meeting
Published: 27 Jul 2020 7:20pm
Advocacy Plan to target opportunities
A draft Advocacy Plan outlining a number of Council's key strategic items, funding sources and opportunities has been endorsed by Councillors.
The plan will act as a guide to address issues that are beyond the capacity of Council and to seek additional funding for specific strategic projects as required.
The initial list has been derived through feedback and previous resolutions of Council and will be a live list to be regularly updated to align with Council's strategic direction.
There are 16 key items on the list including Lake Albert improvements, Bolton Park sports hub, Glenfield Road corridor and the Gobbagombalin Bridge duplication.
The objectives of the plan will be to:
Set an organisational advocacy agenda and identify priorities in a planned and strategic manner
Identify key partners and build strong strategic relationships
Influence key decision makers
Secure funding for community identified priority projects
RP-1 RESPONSE TO NOTICE OF MOTION - ADVOCACY PLAN
Partnership to deliver new hockey field
Council will partner with Wagga Wagga Hockey Association to complete the replacement of the synthetic playing surface at the Jubilee Park complex.
The association will provide the synthetic replacement, the project management and undertake the procurement processes associated with the project.
The $460K cost of the project includes a $230K contribution from Council.
The project was approved by Council tonight.
CONF-1 HOCKEY FIELD REPLACEMENT
Audit of committee meetings
Council will receive a report back following an audit of committee meetings aimed at broadening inclusion across the community.
The report will audit the diversity of age, gender, cultural background and employment status of committee members.
It will also identify potential barriers to improving diversity of committee meetings such as times, location, and access.
NOM-1 NOTICE OF MOTION - REVIEW INTO COMMITTEE MEETING TIMES
Support for Bomen planning proposal
Council has supported an amendment to the Wagga Wagga Local Environmental Plan 2010 as it applies to lands at Cartwrights Hill and Byrnes Road.
The amended provisions of the LEP prevent further intensification of residential use on land in the southern periphery of the Special Activation Precinct (SAP).
The changes mean:
rezone subject lands from R5 Large Lot Residential and RU4 Primary Production Small Lots to the RU6 Rural Transition.
change the minimum lot size variously applying to the same lands from 1 Ha and 2 Ha to 200 Ha.
Council will receive a further report addressing submissions received during public exhibition and detailing the response to the conditions of the Gateway Determination.
For more information on the SAP masterplan go to: https://www.planning.nsw.gov.au/WaggaWaggaSAP
RP-2 PLANNING PROPOSAL LEP20/0005 TO AMEND ZONING AND INCREASE MINIMUM LOT SIZE APPLYING TO LANDS AT CARTWRIGHTS HILL AND BYRNES ROAD
DA enforcement report update
Council has received an initial report back providing information around the non-enforcement of conditions for Development Application number DA09/0872, Rocky Point Quarries.
The final report requires further detailed investigation and is expected back to Council on 24 August.
RP-3 INITIAL RESPONSE TO NOTICE OF MOTION - ENFORCEMENT ACTION FOR DA09/0872
Financial report update
Council has approved the proposed 2019/20 operating budget revotes and proposed 2020/21 budget variations required to manage the 2020/21 budget and Long-Term Financial Plan.
External investments and performance as at 30 June 2020 was also included in the report.
RP-4 2019/20 OPERATING BUDGET REVOTES, JULY 2020 BUDGET VARIATIONS AND 30 JUNE 2020 INVESTMENT REPORT
Dunns Road upgrade funding
Council has endorsed applying for Low Cost Loans Initiative funding towards the Dunns Road upgrade project.
The application will be for $2.5M to go towards the $6.53M in grant funding received for the project.
NSW Department of Planning, Industry and Environment have announced a third round of the loans initiative that provides a 50 percent interest subsidy on projects that meet the criteria under their program.
RP-5 NSW DEPARTMENT OF PLANNING, INDUSTRY AND ENVIRONMENT - LOW COST LOANS INITIATIVE - ROUND 3
City represented at libraries conference
Councillor Dallas Tout will represent the city the NSW Public Libraries Association SWITCH 2020 Conference and SWITCH O/N 2020 Australasian Mobile Library and Outreach Services Network Symposium in November 2020.
RP-6 NSW PUBLIC LIBRARIES ASSOCIATION SWITCH 2020 CONFERENCE
Council receives register update
Council received the monthly report updating it on active and completed Notice of Motions and Resolutions.
The following analysis was provided as a snapshot as at 21 July 2020:
52 active resolutions
202 resolutions have been completed from 1 November 2019 to 21 July 2020
Nine active Notices of Motions
Five Notice of Motions have been completed from 1 November 2019 to 21 July 2020
RP-7 RESOLUTIONS AND NOTICES OF MOTIONS REGISTERS