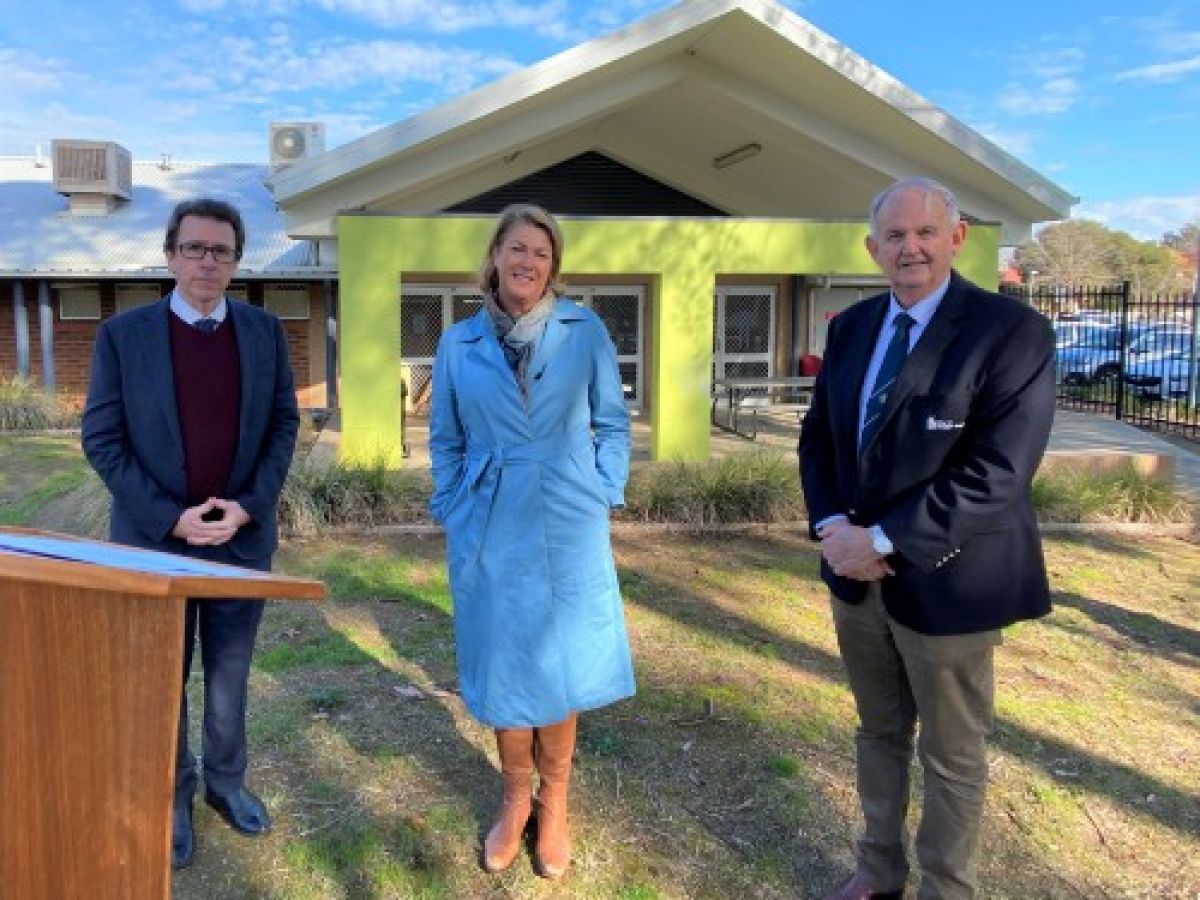 ---
Projects & Works
Transforming Tolland: Minister announces social housing project
Published: 03 Jul 2020 12:05pm
Plans are underway for an expansive social housing project designed to revitalise Tolland.
Minister for Water, Property and Housing Melinda Pavey flew to Wagga Wagga this week to call on the community housing sector to express interest in transforming Tolland Estate into a vibrant and progressive housing community, connected with jobs, transport and essential services.
Minister Pavey said the opening of Expressions of Interest for the Tolland Renewal Project meant Community Housing Providers had a tremendous opportunity to participate in creating a long-term vision to revitalise a regional community and change lives.
Mayor of the City of Wagga Wagga Greg Conkey OAM said Council looks forward to working closely with the NSW Government to make this project a success.
"Wagga Wagga City Council supports this vision to renew Tolland Estate which is also boosted by current Government and private sector investment within the Special Activation Precinct, Health and Knowledge Precinct and Transport NSW initiatives to boost cycling and public transport usage," Cr Conkey said.
Manager City Strategy Tristan Kell said while the project would be challenging, it had the potential to change the lives of some of the community's most vulnerable members.
"This project will help improve the urban fabric of our city," Mr Kell said.
"The Land and Housing Corporation are committed to working with us and acknowledge the importance of Council's local understanding and community relationships in making this project work.
"Over the next 18 months Council will focus on capacity building, community engagement, master planning and business case development.
"We're very excited about the future of Tolland."
The Tolland Renewal Project will also act as a pilot program to explore how large housing estate renewals can be delivered in regional areas of NSW.
The EOI opens Wednesday 1 July and will run for eight weeks.
Image: BRIGHT FUTURE: Minister Pavey was joined by Dr Joe McGirr MP and Mayor of the City of Wagga Wagga Greg Conkey OAM to announce the Tolland Renewal Project.