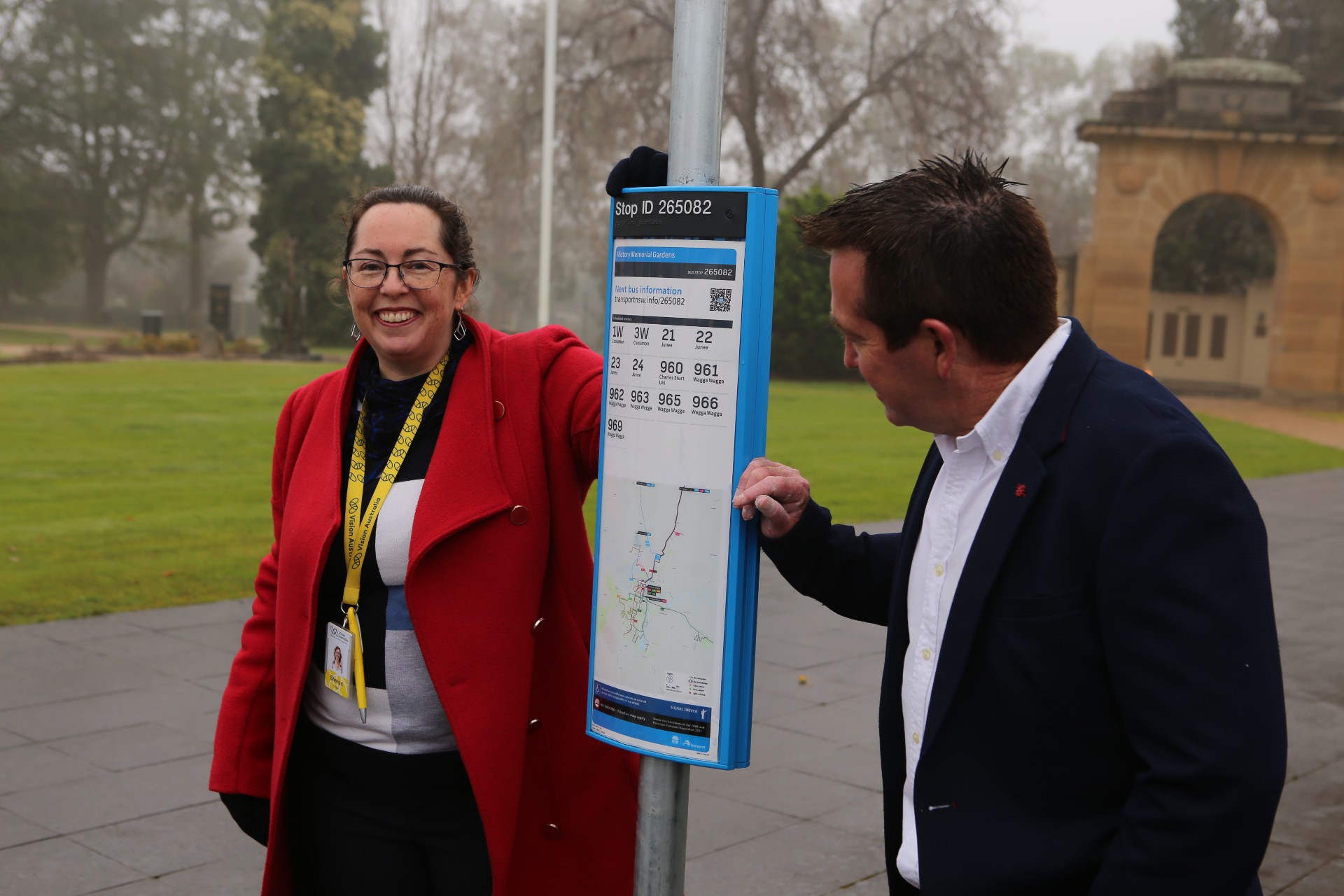 ---
Community
Wagga Wagga Braille wayfinding a first in NSW
Published: 23 Jul 2020 5:36pm
Wagga Wagga will be the first city in NSW to roll out Braille wayfinding along an entire bus route to support vision impaired commuters.
The new B-pole signage which has been installed along the 960 route in Wagga Wagga is part of the NSW Government's 16 Regional Cities Program which focuses on improving bus services in key regional NSW locations.
This initiative follows the implementation of 240 new weekly bus services to the Wagga Wagga network.
Mayor of the City of Wagga Wagga Councillor Greg Conkey OAM said this transport initiative was just another way Wagga Wagga could identify as an inclusive and accessible city.
"Any improvement we can support to help make transport options more accessible for everybody is a good thing," Cr Conkey said.
"To be selected as the first city in NSW to roll out this wayfinding service speaks volumes for us as a progressive regional capital city with a focus on inclusivity and accessibility … that is an important part of how this city functions in support of its residents and visitors."
The B poles will feature consistent information at bus stops including a stop name, number, route, timetable and destinations.
There have been 39 B poles installed along the 960 route between Lake Albert and Charles Sturt University, via Kooringal and the Wagga CBD.
The remaining 15 poles will be installed from the start of August.
The new B pole signage has been developed with key stakeholders including Vision Australia, Guide Dogs Australia, and in consultation with local entities including Kurrajong Support Services.