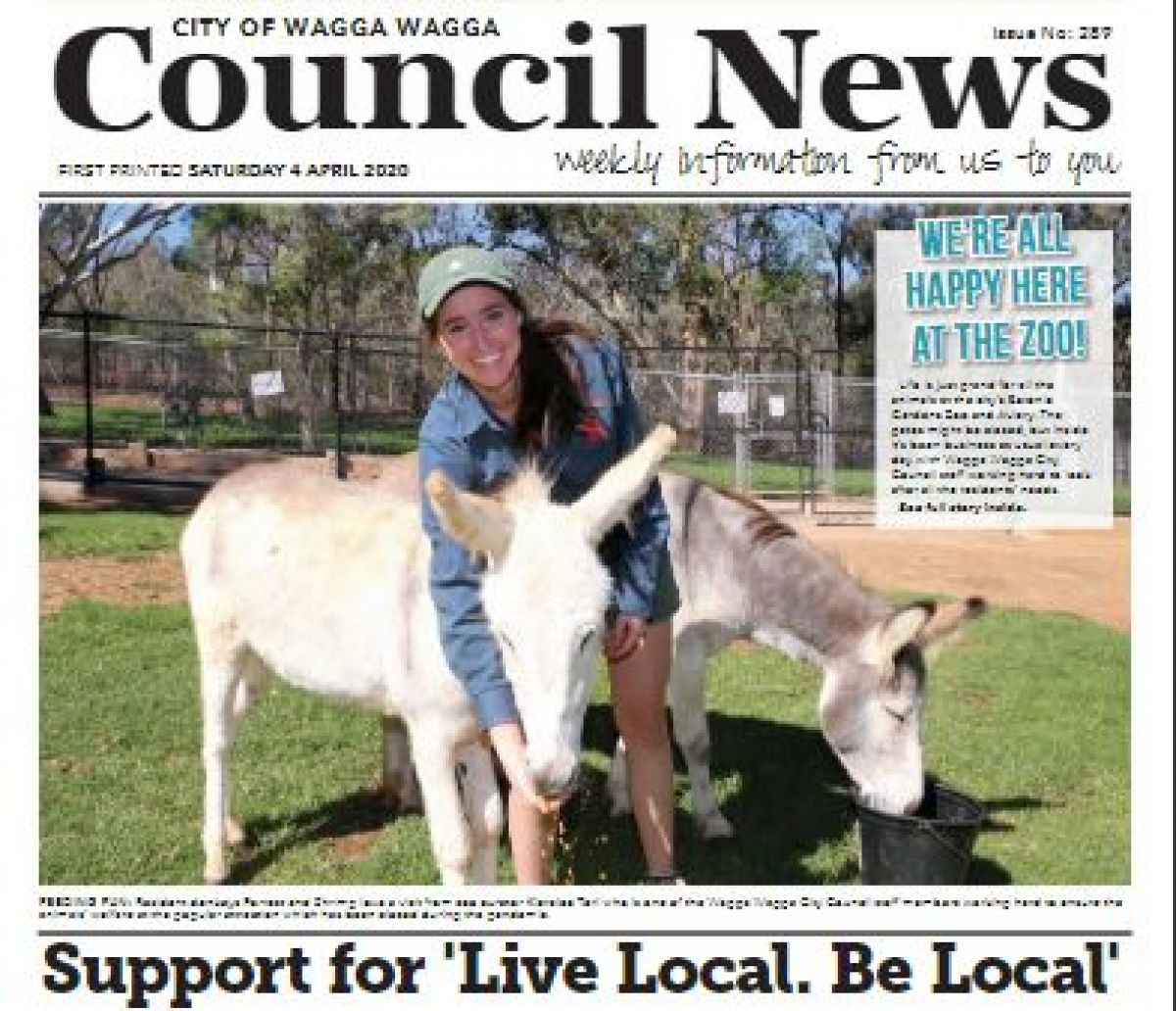 ---
Council
Council News produces 300 editions
Published: 19 Jun 2020 2:29pm
The community's award-winning Council News today celebrates its 300th edition.
This significant milestone for the four-page weekly newspaper insert has been reached six years after its launch on 1 July 2014.
Wagga Wagga City Council's Communications and Engagement team produces 50 editions of Council News a year with the aim of keeping the community informed and updated on issues across the Local Government Area.
Mayor of the City of Wagga Wagga Councillor Greg Conkey said Council News has served an important role in getting information to all corners of the community.
"Council News was developed on the premise of being a one-stop shop for all things Council," Cr Conkey said.
"It's just one way to help keep the community updated on what's happening at Council.
"Our projects, festivals, events, and developments are all successfully promoted and reported through the pages of Council News."
Council News was awarded the RH Dougherty Award in only its second year of production. The award recognises Councils which encourage greater understanding and communication in their local communities.
And only on special occasions in its 300-edition history has Council News changed from its traditional black banner.
One of those was for a special welcome home civic ceremony for Wagga Wagga Olympic champion Alicia Quirk who won a gold medal – a first for the city – with the Australian women's Rugby 7s team at the 2016 Games in Rio.
The 27 August front page carried a full page image of Alicia, with the Council News banner changed to gold in honour of the local sports star's achievement.