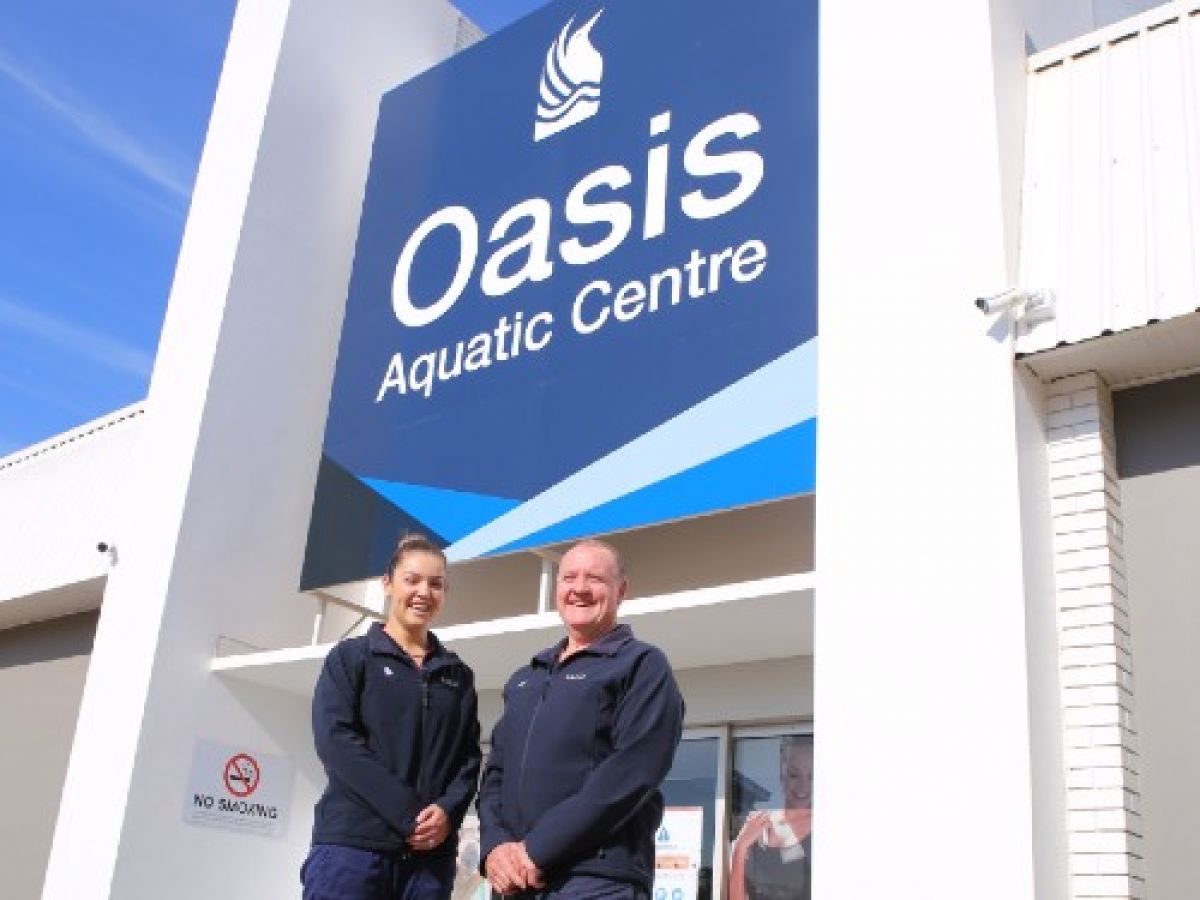 ---
Parks & Recreation
Oasis to reopen with restrictions in place
Published: 12 Jun 2020 3:18pm
Swimming fans across the city can once again don their togs as, after a three-month shutdown, the Oasis Regional Aquatic Centre is reopening.
Oasis Programs Supervisor Fiona Claridge said she and the team were delighted to open the doors from Saturday 13 June 2020.
"We love swimming as well, so we understand the community has been missing it as much as we have," Ms Claridge said.
"We're looking forward to seeing all our lovely members and visitors who are excited to come back in."
As NSW Government COVID-19 restrictions and social distancing guidelines are still in place, the Oasis will be operating under new practices.
"The biggest change is that people will need to call ahead and book a swim time – members included," Ms Claridge said.
"You'll be able to book one day ahead, or on the day. The reason we're restricting bookings to only one day ahead is to ensure that as many people get a chance at a swim as possible. We want to keep it fair, given that we'll only be able to allow in limited numbers to ensure we can adhere to the correct social distancing guidelines.
"We'll also be encouraging everyone to pay over the phone where possible, to reduce the amount of time you need to spend at the front counter."
Families will have to wait for further easing of restrictions before being able to return for pool-side fun and games.
"We're open for lap swimming and gentle exercise only, unfortunately not for kids wanting to have a splash," Ms Claridge said.
"If we had a lot of children in the leisure area, it would be impossible for us to get them to adhere to the social distancing requirements. I understand families will be disappointed – it's just important we make sure we can adhere to the NSW Government regulations and keep everyone safe."
Allocated swim times will be on the hour, and allow for 45 minutes in the pool, and 15 minutes for getting in and out of the facility. As there will be no showers or changerooms open, patrons are asked to arrive at the Oasis ready to dive in.
"Please come already showered, wearing your swimmers beneath your clothes," Ms Claridge said.
"Once you're inside you can leave your things at the end of the pool, ready to grab after your swim time is over.
"We're also requesting people arrive no earlier than 10 minutes before their booked swim time to limit the number of people waiting in the foyer."
The Oasis team will be cleaning the facility between groups of swimmers, including the front counter, EFTPOS machine, handrails and bathrooms.
"We'll also prop the doors open, so you won't need to touch any door handles," Ms Claridge said.
"Hand sanitiser stations will be available, and we'll be keeping each swimming group separate.
"It's a new system for us, and we'll be learning what works best as we go.
"We understand it will all take a little getting used to, and we really appreciate everyone's patience."
For the latest updates visit oasiswagga.com
Image: Oasis Programs Supervisor Fiona Claridge and Manager Oasis Regional Aquatic Centre Maurice Eames are ready to welcome the community back to the pool.
New opening hours
Monday to Friday: 6.00am–7.00pm
Saturday and Sunday: 8.30am–12.30pm
New guidelines
All swimmers will need to call Oasis reception on 02 6926 9390 to book a swim time, for a maximum of two people.
Bookings will be available one day in advance or on the day.
Bookings allow a 45-minute swim time, with a 15-minute changeover.
Peak time bookings will be limited to two per week per person. Peak times are weekdays between 6–8am, 12–2pm and 4–7pm, and all weekend.
All memberships will receive an extension for time the centre has been closed.
Payment will be taken at the time of booking for casual visits where possible.
Fitness Passport is currently unavailable. All Fitness Passport users will need to pay a casual entry fee.
Restrictions
3 people per lane in the 25m pool, with a maximum of 30 people.
Maximum of 20 people in the program pool.
Maximum of 20 people in the leisure pool.
Lap swimming and personal exercise only, no splash and fun swimming.
Toilets will be available.
Change rooms and showers will be unavailable.
Bubblers will be unavailable, swimmers are encouraged to bring water bottles and personal pool equipment.
Rehabilitation and pool equipment will be unavailable.
Swimming lessons, aqua aerobics and dry land classes are unavailable.