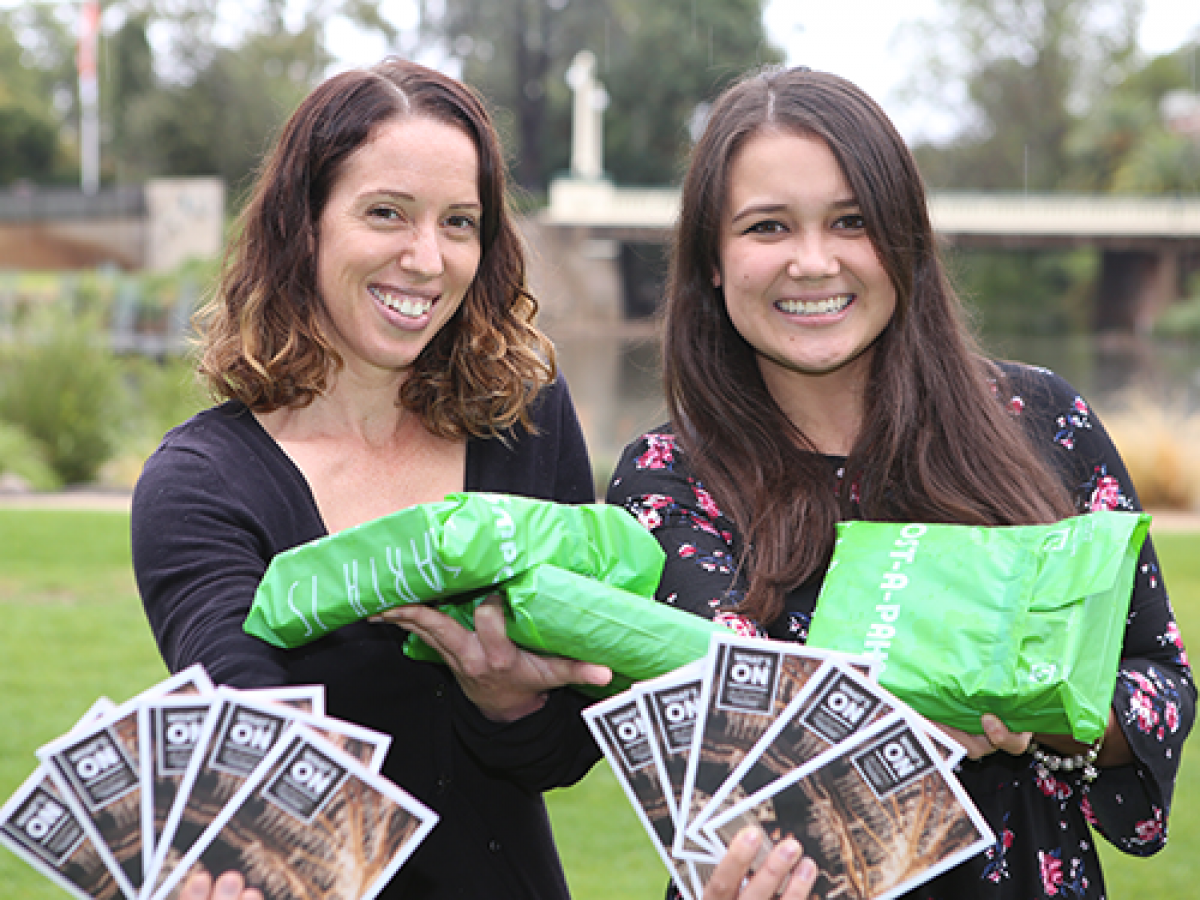 ---
Environment
Council moves to compostable mail bags
Published: 13 Mar 2020 1:06pm
The autumn edition of Wagga Wagga City Council's What's On Guide was sent out recently in green mail bags – made from vegetables.
Visitor Economy and Events Officer Kimberly Parker said using the green compostable mail bags was another step to reduce Council's environmental footprint.
"Each year Council's Visitor Information Centre sends out more than 1000 bags for our What's On Guide, in addition to the various other publications we produce. Previously we've been using single-use plastic bags, which most probably would have been going straight into landfill.
"We felt it was important to make a change," Ms Parker said.
Made from vegetable material, the Australian Certified Compostable bags will breakdown with organic waste into compost to nourish our soils. In turn the soil will support new vegetable crops, demonstrating a closed loop cycle.
The bags can be put into Council's green bin (for food and garden organic waste) after all labels have been removed. The bags have even passed the eco-toxicity and worm test, which is unique to the Australian Standard, the most stringent of all worldwide compostability standards. The composted bags can be used for organic farming, food contact, worm farms and in animal feed.
Ms Parker hopes more local businesses will follow suit.
"It's a great initiative. It means fewer plastic bags going to waste, and it's an easy way for businesses to reduce their carbon footprint," she said.
The bags are the latest step in a series of changes Council's Visitor Economy & Events team has made to improve sustainable practices.
"We've recently made a switch to carbon neutral material sources and we're making a conscious effort to reduce printing as our digital presence continues to strengthen," Ms Parker said.
"We're encouraging everyone to subscribe to our email newsletter as well."
Catch up with the latest edition of the What's On Guide at local cafes and businesses, or download a copy at visitwagga.com/guide.