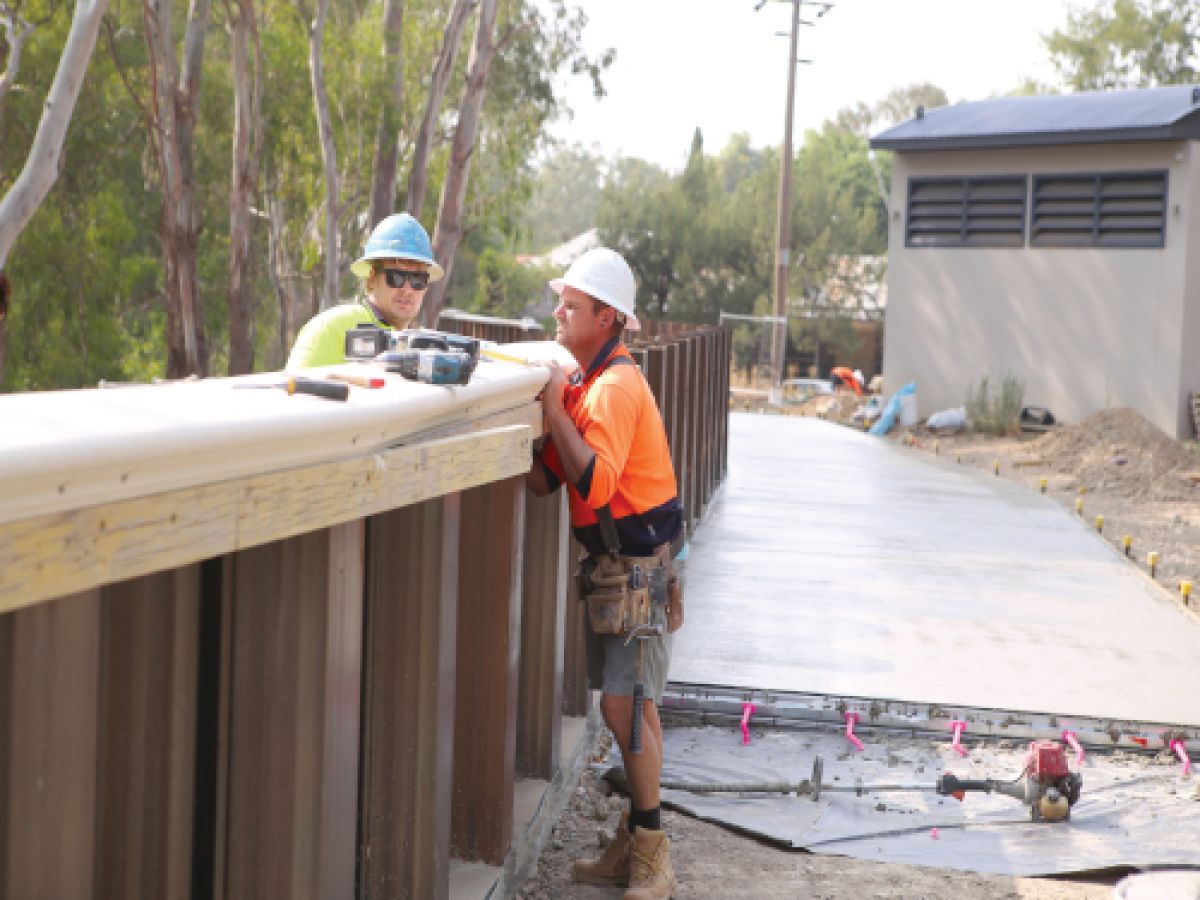 ---
Projects & Works
Levee upgrade work complete
Published: 13 Mar 2020 2:53pm
Wagga Wagga now has a newly upgraded Main City Levee Bank.
The $14.9M major infrastructure project was completed this week and protects the city against a 1 in 100 year flood event.
Council Director Commercial Operations Caroline Angel said the project was one of the largest undertaken by Council in recent times.
"It was a $14.9M project which we delivered four weeks ahead of schedule," Ms Angel said.
"The significance of such an important piece of infrastructure to the city cannot be understated.
"The level of flood protection it now provides safeguards the city against a rare major flooding event."
Ms Angel said being able to utilise the levee bank for sections of the Active Travel Plan project is a win-win for the city.
"It has been a long project and many people have been involved at various stages to bring it to fruition," Ms Angel said.
"We also recognise the patience and understanding of the general public – at times we needed to close access to areas of the levee as work continued.
"The result of that is a piece of infrastructure that will benefit the city for many years to come. We have also incorporated a fantastic walking and cycling pathway across the top of the levee which provides a fantastic public facility for everyone to enjoy."
Stage 1 of the Main City Levee project started in October 2017.
The second stage was underway in 2019 and included six kilometres of levee bank, of which almost two kilometres required sheetpiling work.
The upgraded levee consists of concrete walls, sheetpiling, earthworks, crib walls and incorporates two spillways for extreme flooding events.
Access to the levee has been significantly improved with disability compliant and smoother ramps at seven locations between Hammond Avenue and Travers Street.
Indigenous artwork has been placed onto the sheetpile capping to highlight the strong link between the Wiradjuri people and the Murrumbidgee River.