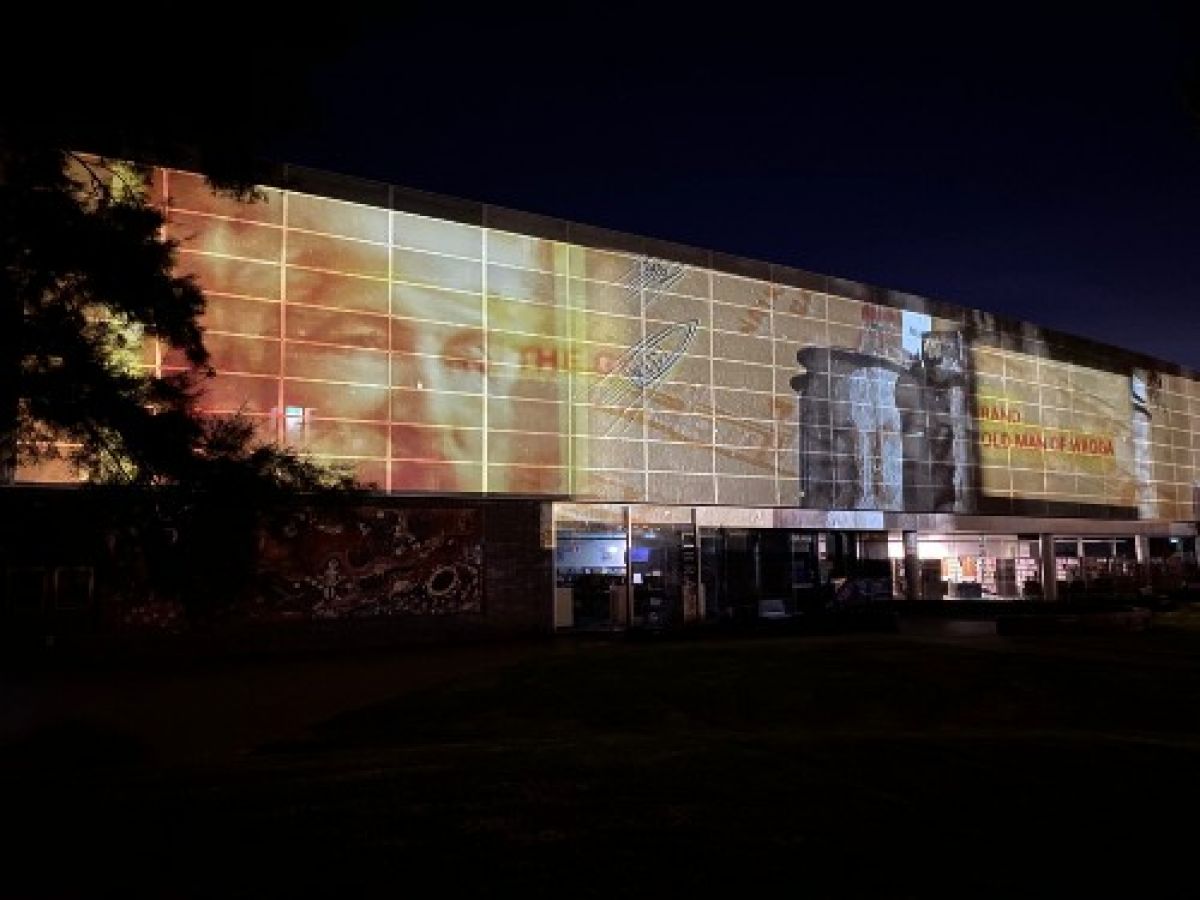 ---
Arts & Culture
Projections of the past
Published: 19 Mar 2020 4:06pm
A striking film sequence featuring rare and iconic imagery of Wagga Wagga's history is lighting the Civic Centre precinct night sky.
As part of Wagga Wagga City Council's 150th anniversary celebrations, the footage entitled Rural Type Exchange is being projected onto the Civic Centre for the next four weeks.
Melbourne-based artist Tonya Meyrick worked with students from Kildare Catholic College to source local signage, maps and photographs relating to the city's history.
"I am very interested in the idea of how social, cultural, industry and economic influences inform our idea of place and also our sense of belonging to a place," Ms Meyrick said.
"For Rural Type Exchange this meant developing my experiences of Wagga Wagga. I have spent time in the city over the past ten years, and I reflected on my own experiences and those of my colleagues and friends in the city."
Combing Wagga's streets, Ms Meyrick shot more than 5000 images of typeface, which launched the start of her motion graphic work.
"I started to develop an archive of type – literally letterforms from buildings and signs around the city – down streets and lane ways, from buildings, lively playgrounds and bustling areas. Gleaning the type from walls, signs and footpaths led me to develop a nuanced story of Wagga Wagga."
Ms Meyrick added archival material from the Museum of the Riverina, Charles Sturt University Regional Archives and the Wagga Wagga City Library and was inspired by images of past residents working through challenging times.
"Wagga has been through so much as a city and possesses an immensely rich history. It was challenging to ensure these nuanced experiences and events were touched on in a sensitive way," Ms Meyrick said.
Ms Meyrick hopes residents who see the projection come away with a different perspective of their city.
"I hope people recognise familiar type artefacts, or catalogues, city events and experiences – making the connections to what it means to belong, and what Wagga means to them."
Rural Type Exchange was commissioned as part of the City Public Art Plan BrightLights, which focuses on professional artists collaborating with young/emerging artists to support skills development.
Find out more about Council's 150-year anniversary celebrations at wagga.nsw.gov.au/150years